Whether you're looking for focused, one-on-one training with a coach, specific skill development like how to improve balance on slabby climbs, or a coach-led group of like-minded climbers to keep the stoke high and the plateaus low, we have a program to meet your needs.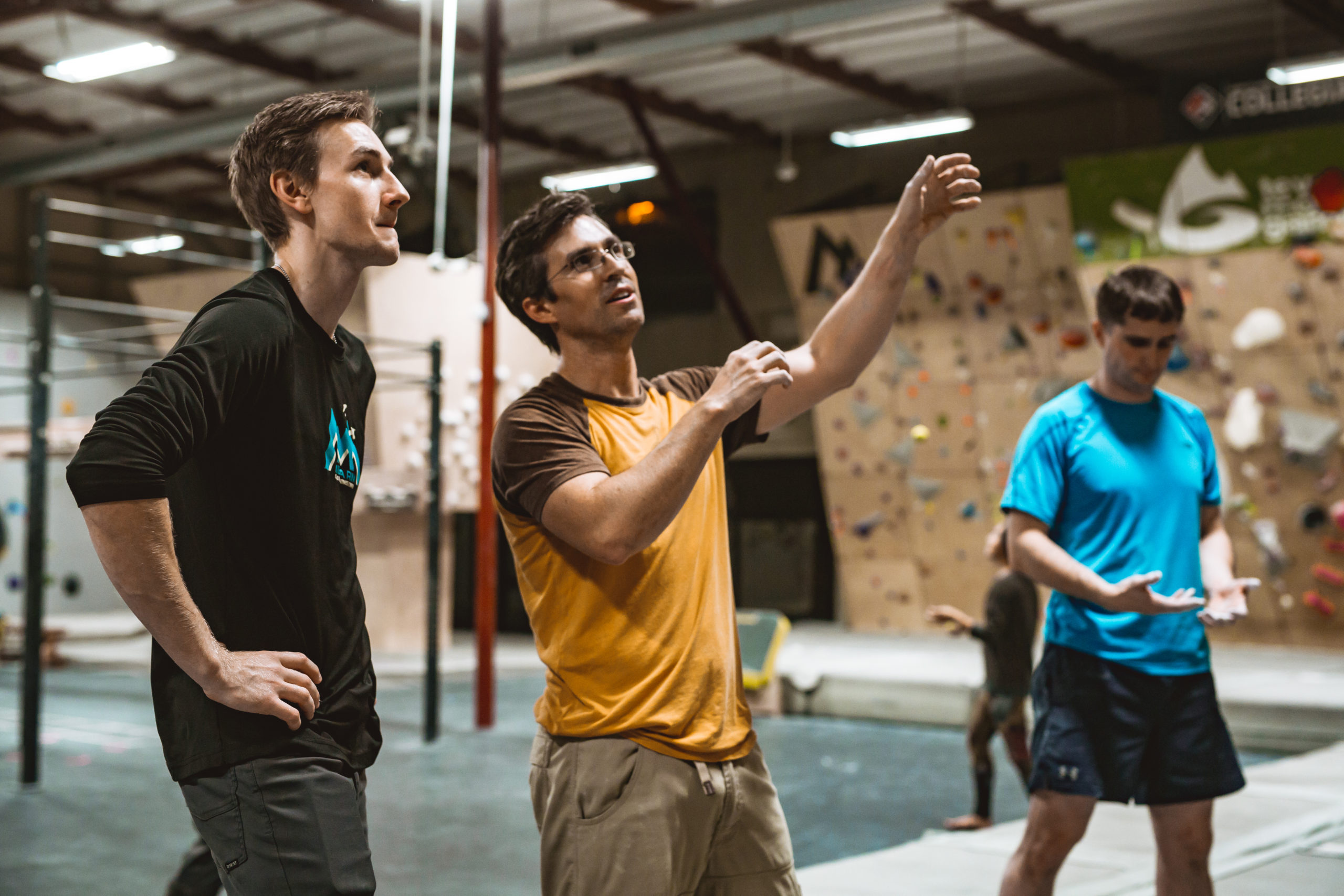 Adult Training Program
The Adult Training Program is for those seeking coached instruction and personalized training plans to polish their skills. This group is equal parts technical and strength-oriented.

PRICING: $170/month
WHEN: Tuesday/Thursday 6:00 pm – 8:30 pm
INCLUDES: Academy Membership ($50 add-on) + Training Plans