GROM CUP
BOULDERING SERIES FOR YOUTH ATHLETES
ABOUT THE GROM CUP
The Mesa Rim Grom Cup is a series of events meant to provide athletes around Southern California the opportunity to climb on championship-level boulder problems in a fun, low-stakes environment while fostering the growth of athletes, coaches, and setters in the region. Whether you are a seasoned athlete or just beginning to compete, The Grom Cup aims to provide a fun and challenging experience for all participants.
The Grom Cup is a youth bouldering competition series composed of three redpoint rounds. Each round functions as a stand-alone event (with podiums and awards following each session). We will also award overall winners based on the rankings of those athletes that participate in all three events (with podiums following the third session).
There are six categories:
Male and Female Guppies (birth year 2010 and younger)
Male and Female Minnows (birth year 2008-2009)
Male and Female Sharks (birth year 2005-2007)
Grom Cup Schedule:
November 20th, 11am-1pm
December 4th, 11am-2pm
December 18th, 11am-1pm
*Check-in for all competitions begins one hour before the starting time. The rules meeting will be held 15 minutes before the start time, with podiums and awards to follow*
Pricing
Member Single $20
Member Package $50
Non-Member Single $25
Non-Member Package $70
Details
All qualifying rounds will be a modified redpoint format with 18-20 problems.
Competitors will earn cumulative ranking points based on their rankings from each event, contributing to their score for an Overall Winners' podium. All competitors are automatically considered for Overall Winner, regardless of how many sessions they compete in.
All competitions will be held at The Academy (10070 Mesa Rim Road). If you have questions, please email Sandy: sandy@mesarim.com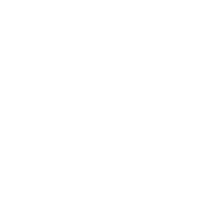 2021 SERIES REGISTRATION
Member Qualifier: $20
Non-Member Qualifier: $25

Member Competition Package: $50
Non-Member Competition Package: $70
Purchase of a package will automatically enroll competitors in all three qualifiers, but competitors are not required to compete in all three.
Use the calendar drop-down to pick the date