Anna, a member at Mesa Rim since January, has held a paint brush since she could talk.
"Among my loves for painting and climbing, I love night walks, sailing, camping, dancing, and really any and all kinds of adventure," she says. "Feel free to stalk me and my work, but let's also grab coffee and be real friends."
Anna says that the inspiration for her work stems from when she was young. She was raised in the desert and so she imbues much of her work with its sights and sounds.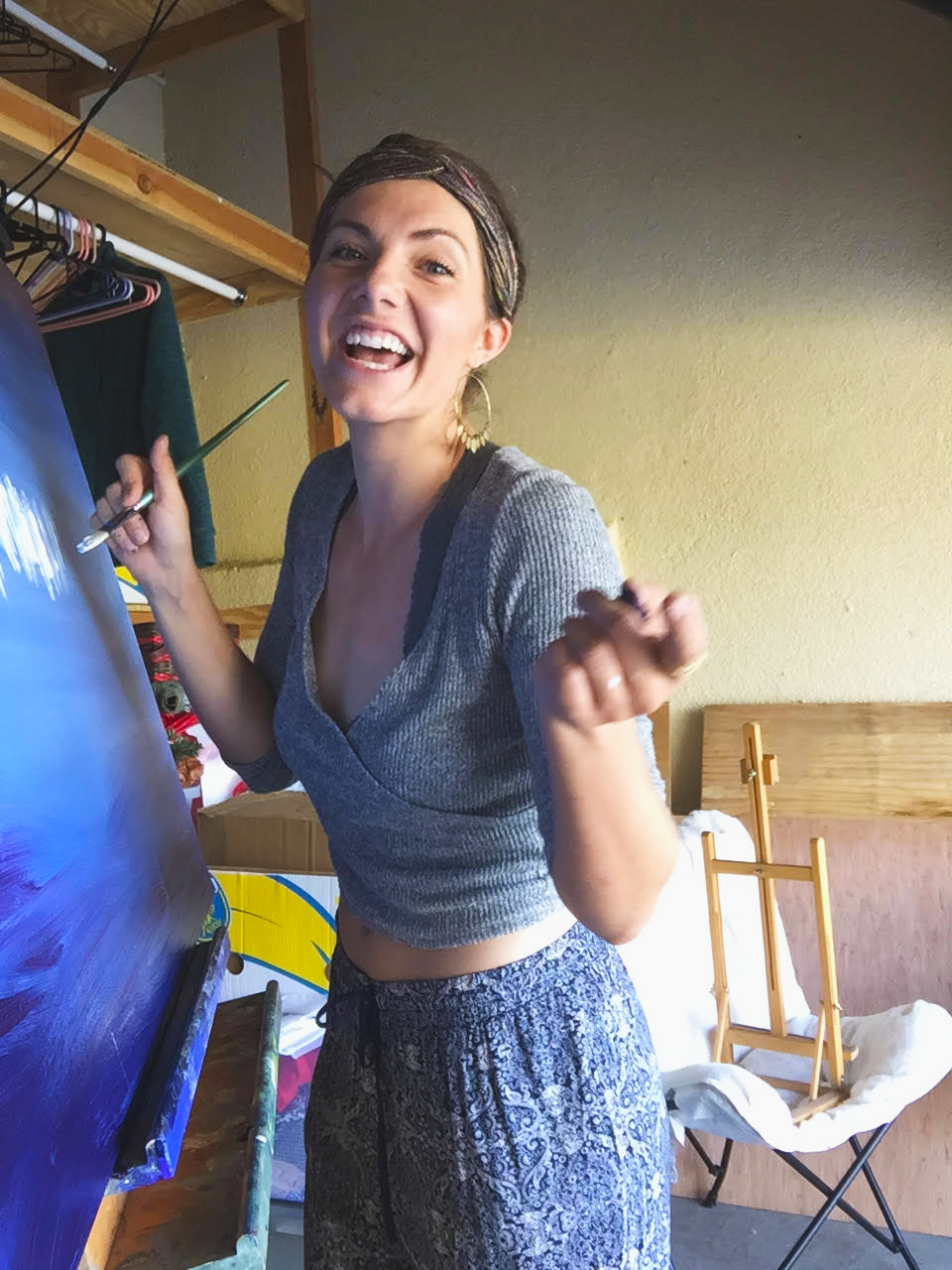 "The quietness and the colors of the desert amaze me," she says.
Anna's preferred medium is acrylic, however she's found that here interests have shifted lately toward something that's a little less certain.
She explains, "Watercolor is my newest experiment, and doing it just makes me happy. I have less control over how the color will space out and where it will land. You almost have to mold a watercolor work like you would a clay pot, pressing and wiping away as you go. And the end story never looks how you expect. It's an interesting reflection of how life is. Don't you think?
The artist says that she feels she was born to make things and to express her creativity, which is why she feels compelled to capture her inspirations on canvas.
"I was made to create," she says. "We all are. Whether it's a dancer choreographing, a builder framing a wall, a climber scaling up a new route, or a musician massaging out a sequence of chords, we all come alive when we create. We feel we are known and loved when we do what we're made to. And that kind of romance is what makes a sleeping world wake up again."
Anna's work will be on display in the artist's corner through November.