VERSATILE, MODERN, AND COMFORTABLE COWORKING SPACE IN THE HEART OF MIRA MESA, SAN DIEGO
MESA RIM COWORKING CENTER
SPACE TO CREATE, GROW, AND THRIVE
Mesa Rim CoWorking Center supports San Diego small businesses by sharing its positive culture and foundation of balanced and healthy lifestyles. Mesa Rim CoWorking Center gives impassioned entrepreneurs a high-quality space where they can reach new heights in business and in life. It is a collection of movement experts, web wizards, health and wellness professionals, inventors, and thought leaders whose primary aim is to elevate the quality of life of those they serve.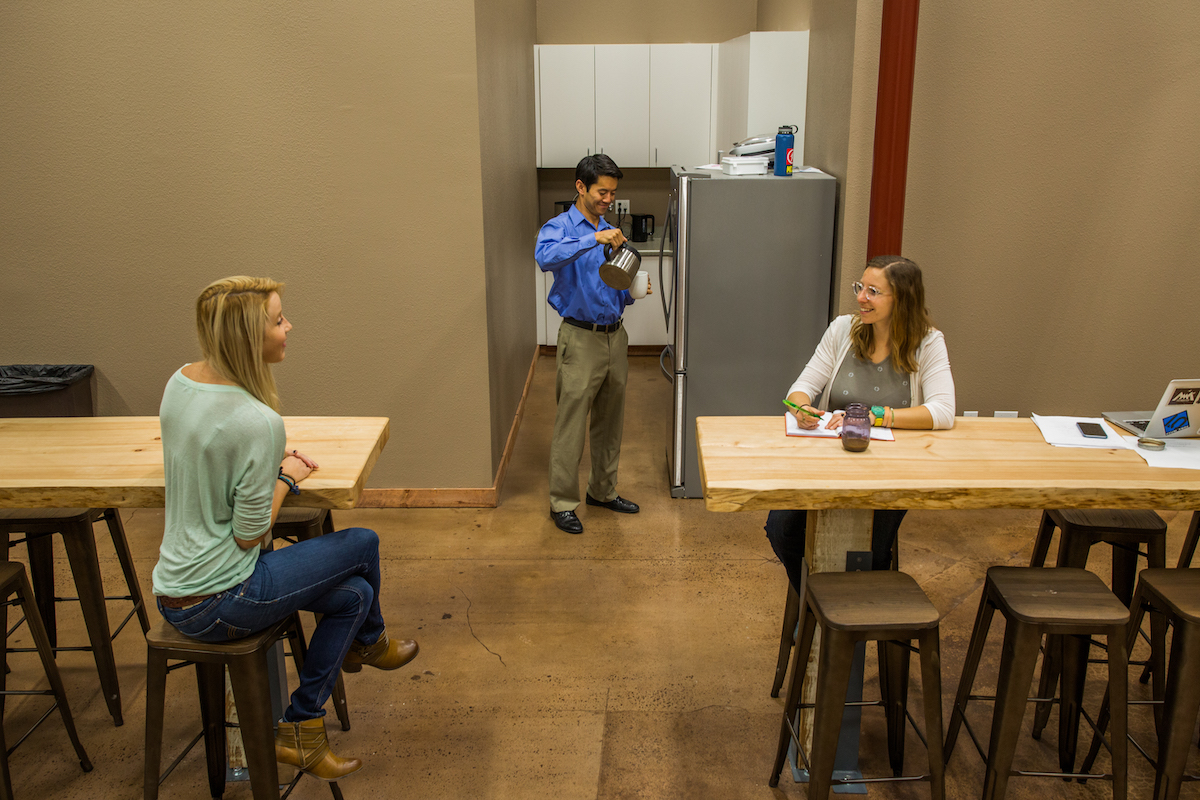 Your CoWorking Membership includes Mesa Rim's standard Gym Membership, plus →
COMMUNITY
CONNECTION
COLLABORATION
FREE COFFEE, TEA, AND FILTERED WATER
FREE WIFI AND MAIL SERVICE
UNLIMITED PRINT/SCAN/COPY
SMALL AND LARGE CONFERENCE ROOM WITH ACCESS TO TV MONITOR
SHARED KITCHEN AREA ACCESS
SHOWER AND LOCKER ROOM ACCESS
NO SET-UP OR CANCELLATION FEES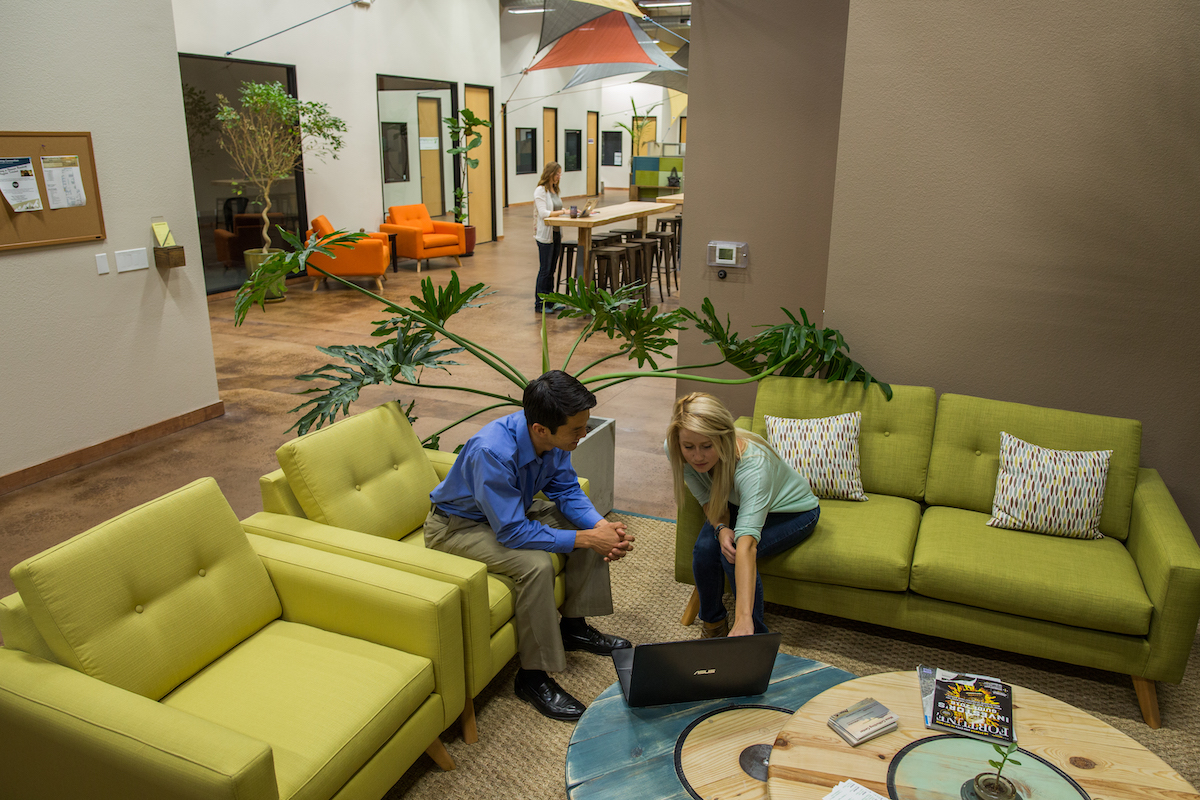 Sure, you could easily work from your home office in your pajamas, but there's so much to be gained from sharing a space with fellow entrepreneurs, creatives, and business owners. Here are some of the many reasons to consider investing in a CoWorking space.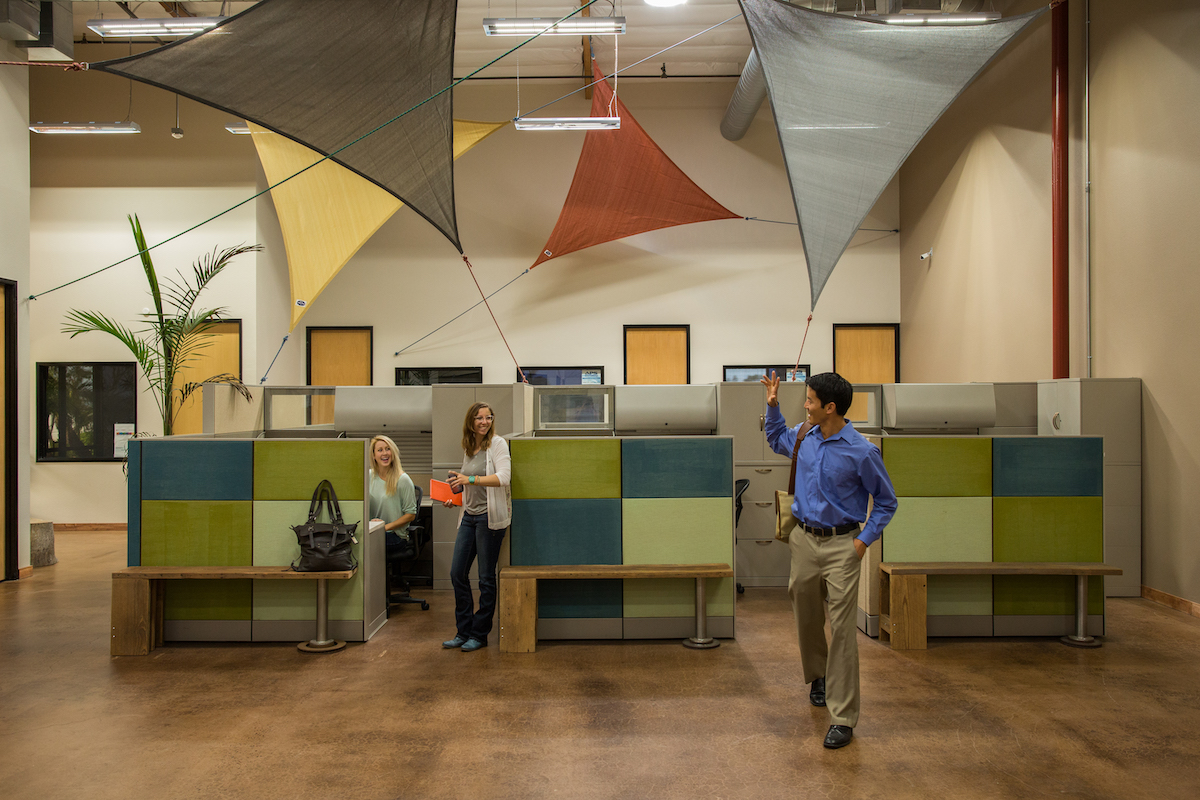 SUPPORT
Being an entrepreneur can be a lonely endeavor. CoWorking surrounds you with others who get your purpose.
FOCUS
Distractions galore abound at home. Separating home from work increases productivity potential.
New IDEAS
Spending time around other creatives offers an opportunity to share ideas and get feedback.
NETWORKING
Meeting new people from different backgrounds helps you expand your networking sphere.
Pricing
CoWorking Options
OPEN AREA DESK
This is a membership for those who need a place to set up their computer and get focused during the week in our shared open area space. Everything is included with access to the building Monday-Friday during business hours.
EXCLUSIVE CUBICLE
We have 6 semi-private workspaces with locking cabinets for secure storage. Includes all featured amenities as well as your own key fob with 24/7 access to the building. Only a deposit and the 1st full month is required upon sign-up.
PRIVATE OFFICES
We have a total of 14 private offices (some furnished) ranging from 95 to 265 sq.ft. All amenities included plus personal office key and 24/7 access key fob. Only a deposit and the 1st full month is required upon sign-up.
NON-MEMBER AND 3RD PARTY EVENT SPACE OPTIONS ALSO AVAILABLE
The Board Room/Large Conference Room (seats up to 16 people): $60/hour

The Small Conference Room  (seats up to 6 people): $45/hr

Large Open Area Space: $150/hour
Interested in learning more? Fill out the form below and we'll get back to you within 24 hours
10070 Mesa Rim Rd., San Diego, CA 92121
(858) 201-4520
coworking@mesarim.com