Improve your climbing ability with programs designed to boost technique and confidence on the walls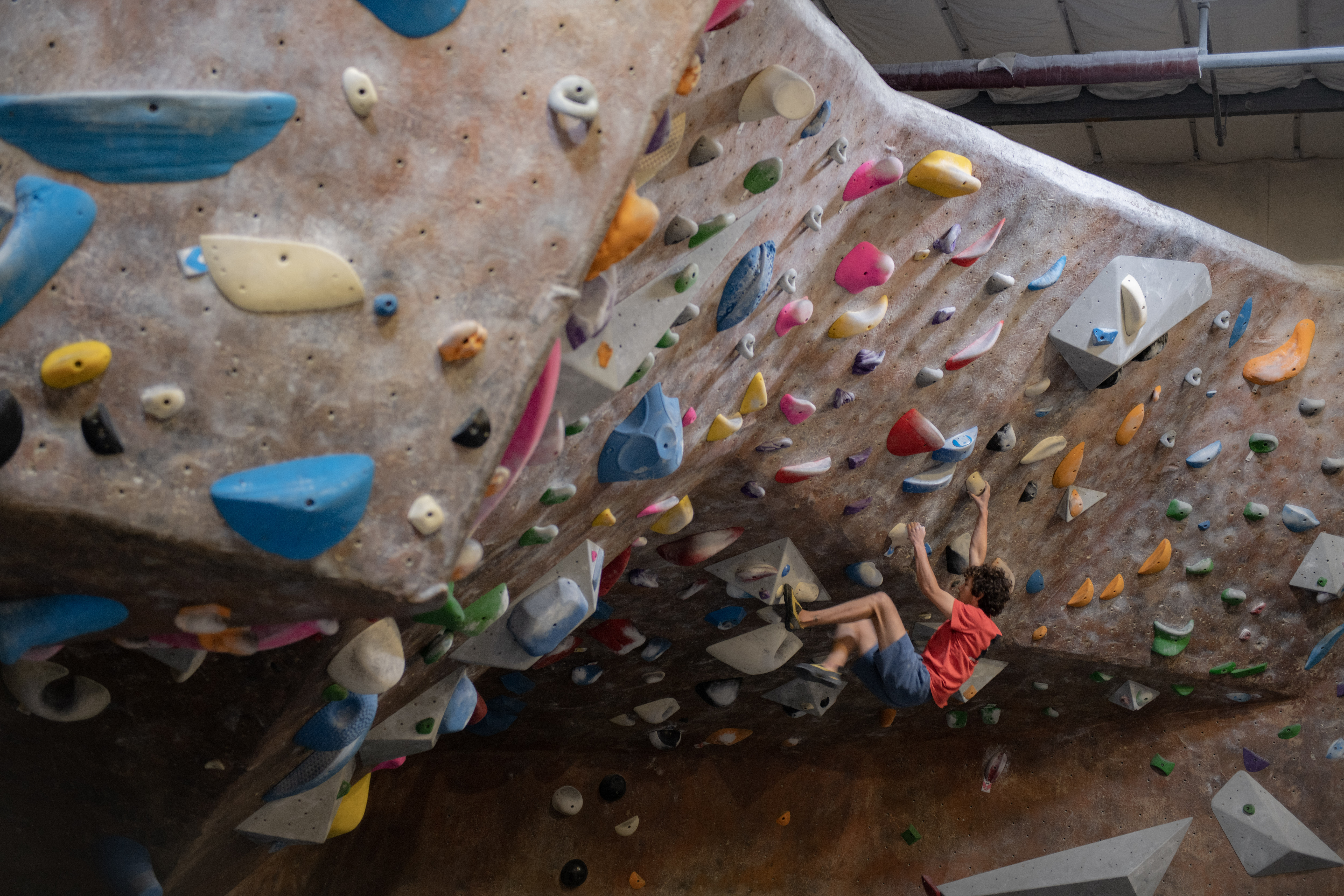 INTRO TO BOULDERING
Are you new to the gym and want to learn more about climbing technique? This class offers insight into the simplest of climbing disciplines to engage in, bouldering! Join us for a 1-hour class where you will meet other new members, learn fundamentals of climbing technique, and get to know an instructor at Mesa Rim who will introduce you to all that Mesa Rim has to offer.
We are offering this fun introduction to bouldering as a way for new climbers to gain confidence getting on the walls, while also providing a platform to ask questions and experiment with basic techniques. No experience is necessary, just a willingness to have fun and push your limits!
Cost: FREE for Members
Max 6 people per session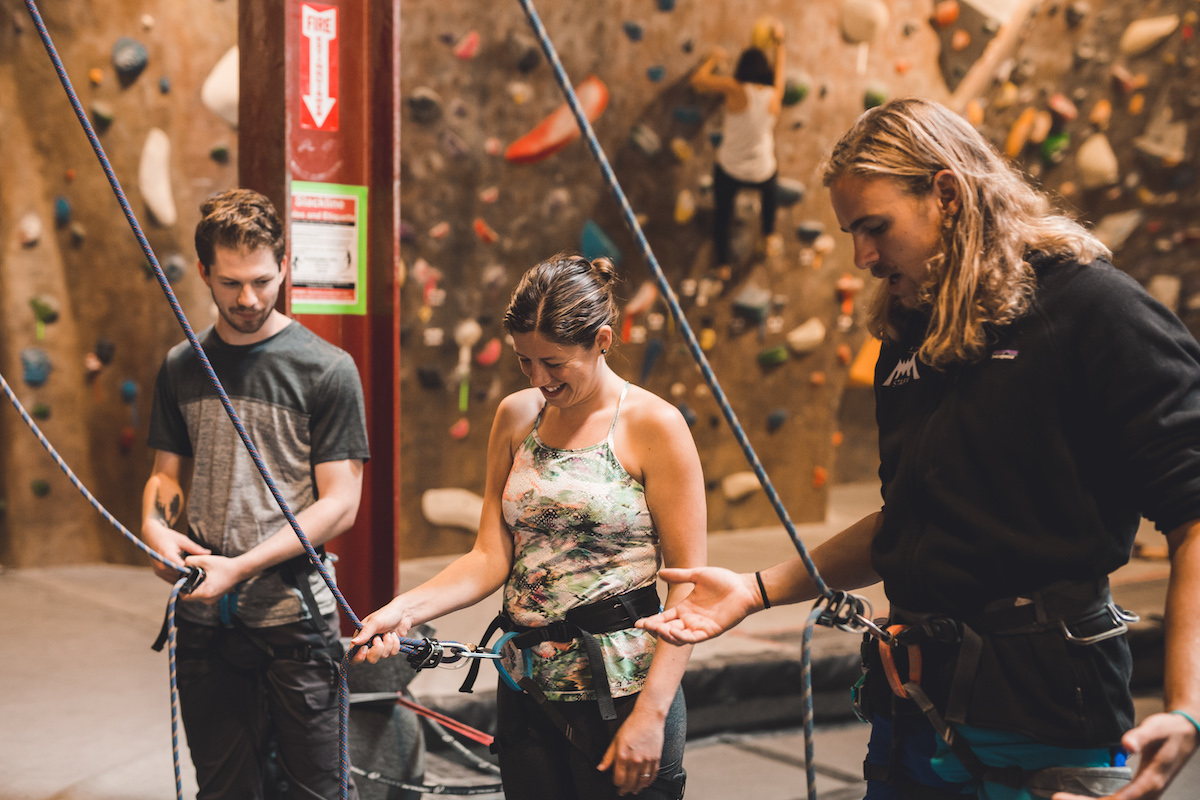 BELAY LESSON
Climbers must pass our belay certification test prior to top rope climbing (the tall walls). The best way to pass this test is to take a belay lesson. If you know how to tie a figure-8 knot follow through and are familiar with the P.L.U.S. method of belaying, the lesson may not be required.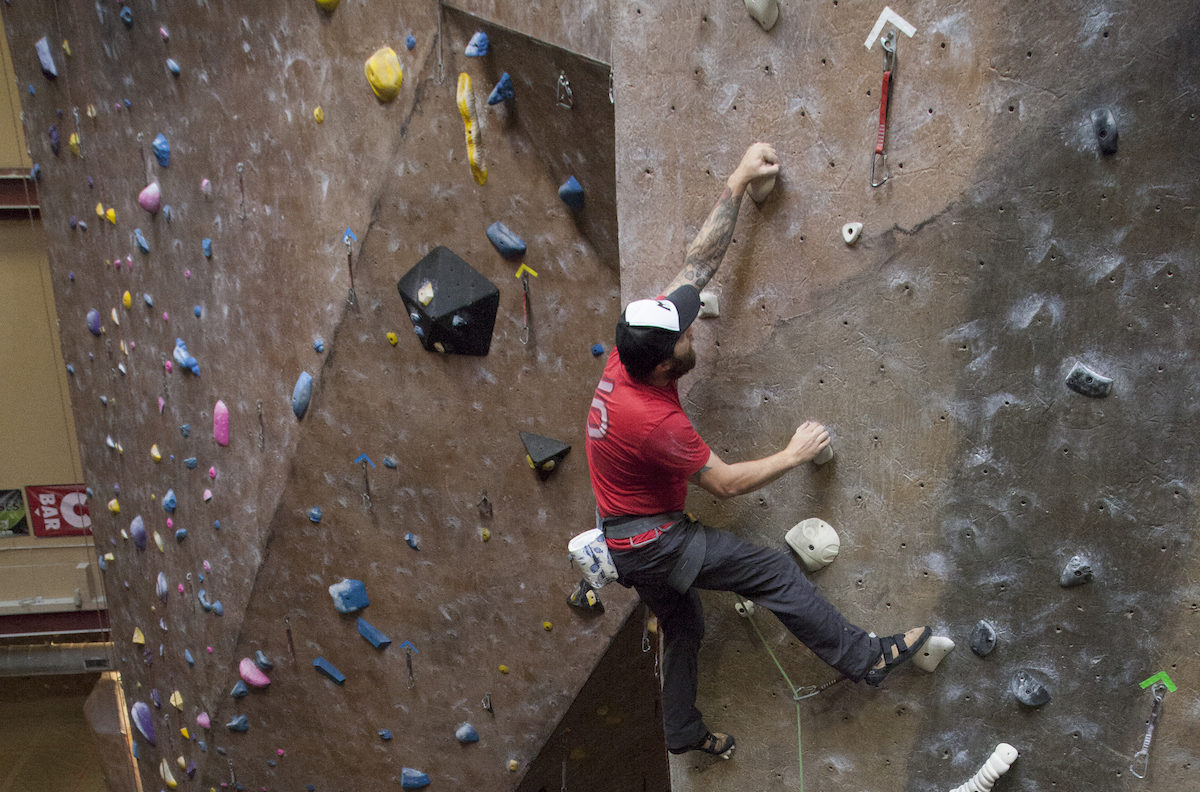 LEAD SERIES
This two part series will teach you everything you need to know about lead climbing at Mesa Rim! Instructors will focus on the technical, mental, and physical aspects of leading in each session.

SESSION ONE:
Review Equipment required for gym lead climbing.

An introduction to the basic safety fundamentals of lead climbing.

Practice clipping as a climber

An introduction to rope positioning for climbers and belayers

Mock set-up for lead belay and lead climbing. 
SESSION TWO:
Apply the lessons from session one on the wall. Participants will practice taking and catching lead falls and confronting fears around lead climbing.

Participants can opt-in to take the lead test and receive their gym lead certification if they pass in Session two.
COST
-$120 for Members
-$135 for Non-Members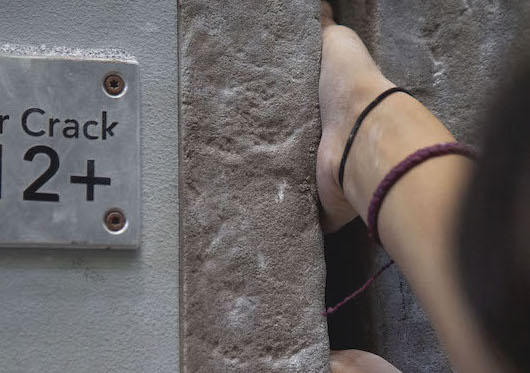 CRACK CLIMBING
Learn the ins and outs of crack climbing in this introductory class. The class focuses on the body positions and jams needed to become a successful crack climber. An experienced instructor will act as a guide to the amazing crack climbs built into our climbing walls. Learn how to apply techniques such as ring-locks, hand jams, and chicken-wings to efficiently move through the various types of cracks and off-widths.
(Sessions run for four consecutive Mondays, including the start date.)
PREREQUISITES:
-Recommended 3 months climbing experience
-Recommended non-aggressive climbing shoes
-Recommended to bring tape or crack climbing specific gloves.
COST
-$65 for Members
-$80 for Non-Members
4-Week: Basics of Movement
This 4-week course is designed to teach climbers the basics of climbing-specific movement. With the support of our experienced coaches, participants will develop a foundational understanding of climbing basics in an environment designed to support their growth. Join Coach Enrico in the Climbing Academy for four weeks of coaching, tailored to the needs of beginner to intermediate climbers.
Sessions run for four consecutive Mondays, including the start date.
RATIO
1:8
COST
$100.00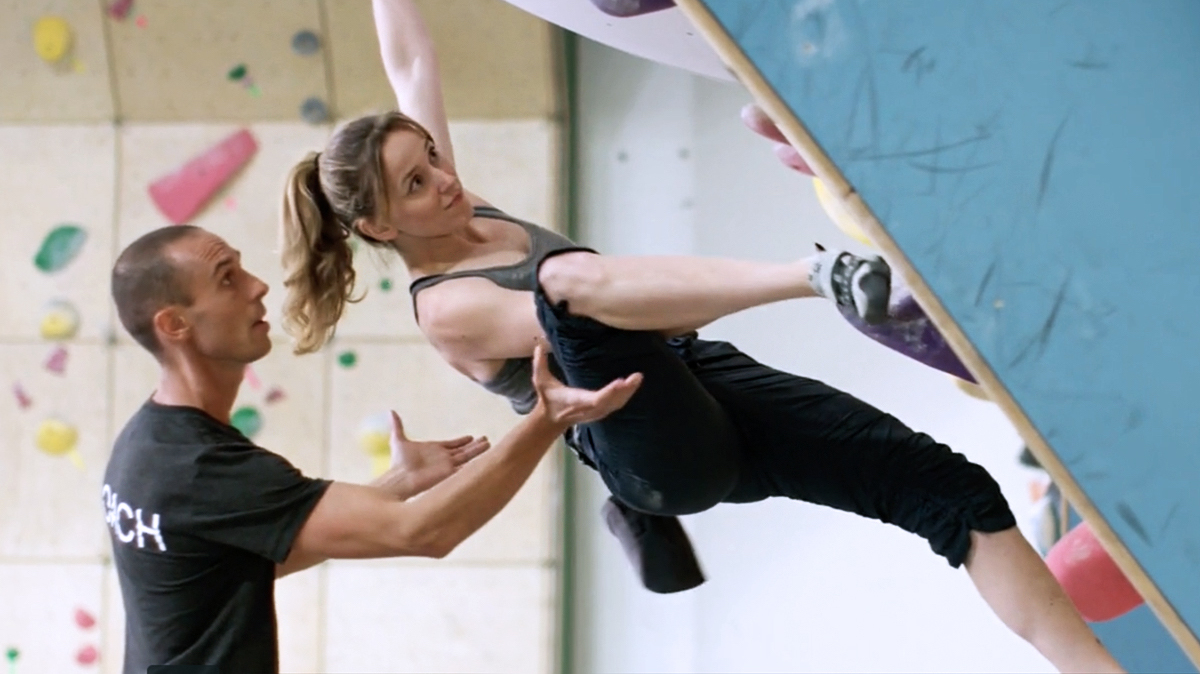 4-Week: Secrets of Steep
This 4-week course will cover all the techniques needed to progress efficiently on steep terrain. Join Coach Enrico to learn about backstepping, heel-hooking, toe-hooking, core tension and more.
This class is suitable for all climbing abilities but is highly recommended for beginner and intermediate climbers who are looking to refine and polish their movement in steep terrain.
Sessions run for four consecutive Wednesdays, including the start date.
RATIO
1:8
COST
$100.00
Adult Training Program
The Adult Training Program is for those seeking coached instruction and personalized training plans to polish their skills. This group is equal parts technical and strength-oriented.

COST: $170/month
SCHEDULE: Tuesday/Thursday 6:00 pm – 8:30 pm
INCLUDES: Academy Membership ($50 add-on) + Training Plans