Improve your climbing ability with programs designed to boost technique and confidence on the walls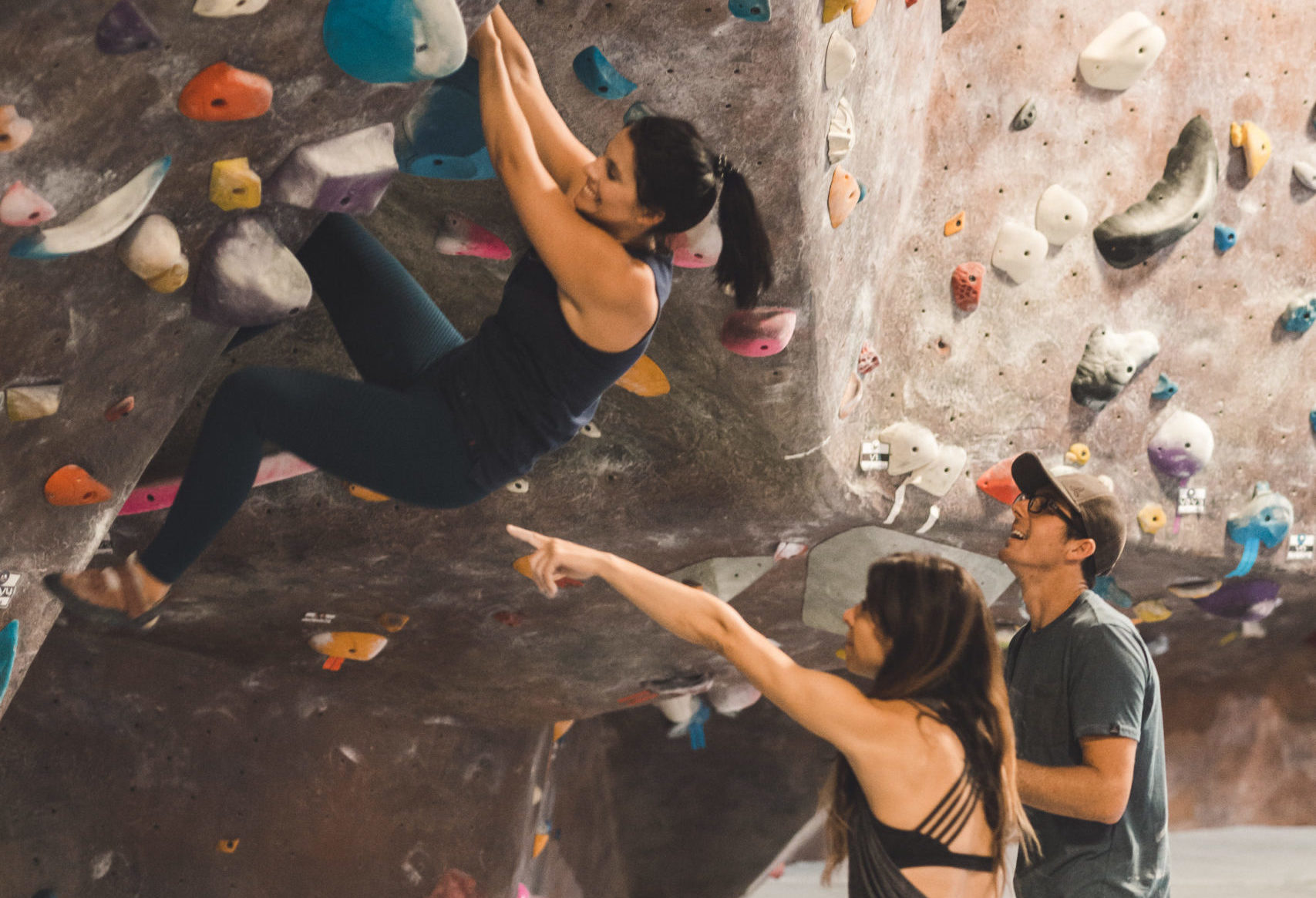 INTRO TO CLIMBING
New to the gym and want to know what it has to offer? This class offers insight into the climbing and community at Mesa Rim. Join us for a FREE 1-hour class where you will meet other new members, learn fundamentals of climbing technique, and get to know an instructor at Mesa Rim who will introduce you to all that Mesa Rim has to offer.
All participants must be at least 18 years of age (if under 18 – participating parent required)
Cost: Free for Members – 6 people per session
*MUST ARRIVE AT LEAST 15 MINUTES EARLY FOR CHECK-IN*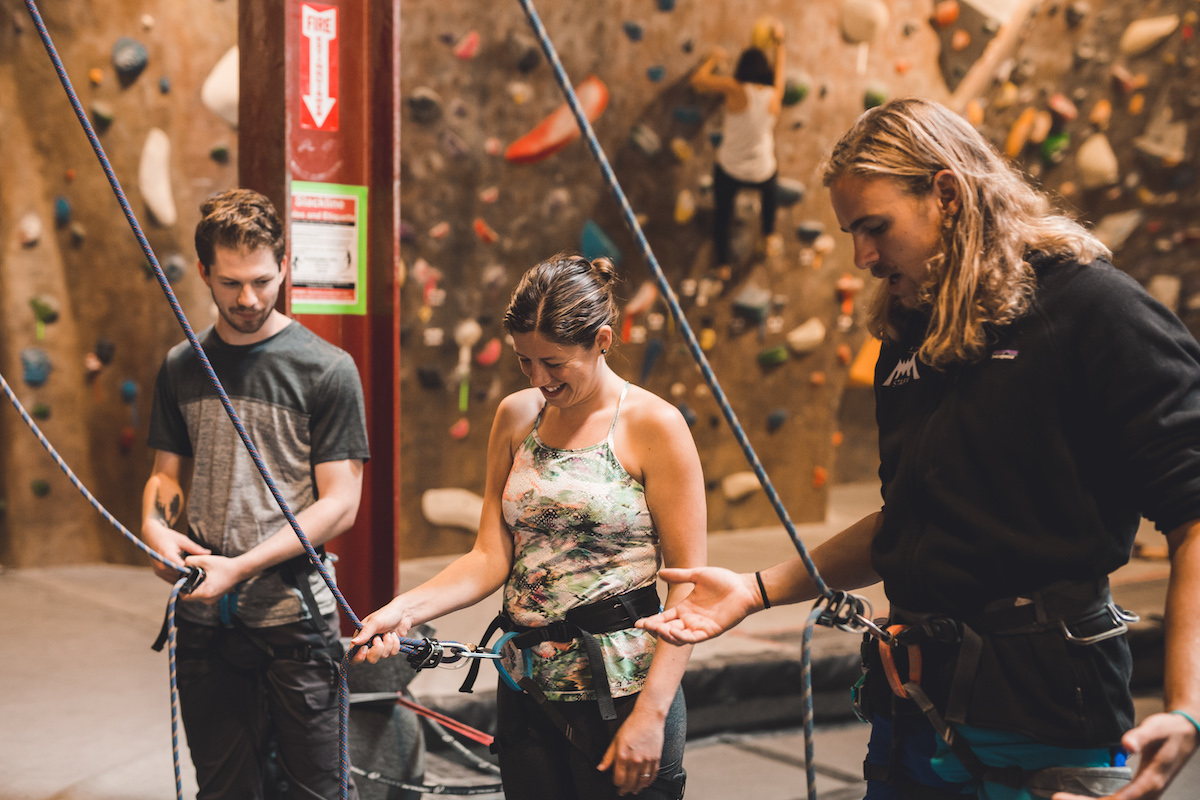 BELAY LESSON
Climbers must pass our belay certification test prior to top rope climbing (the tall walls). The best way to pass this test is to take a belay lesson. If you know how to tie a figure-8 knot follow through and are familiar with the P.L.U.S. method of belaying, the lesson may not be required.