Mesa Rim Yoga Teacher Training graduate, Aaron Gragg, shares his experiences with the 200-hour program as well as insights on what you can expect from it.
Having now completed my two hundred hour yoga teacher training through Mesa Rim, I begin to reflect on the experience and the paths that lay ahead of me.
Over the course of those three quick months I have gained a wealth of knowledge and a sense of permission to go into the world as a teacher of yoga. I feel equipped with a process to create and refine a class as well as a voice to guide others through it. Though I am but a fledgeling, I have a sense that practice and achievement are now available to me. And, as I am keen on reiterating to myself, being bad at something is just the first step to being good at something.
Without even another teacher training to compare this experience to, I feel confident in saying that the approach we all took together was unique. Together we explored a variety of styles of yoga. While the core of what we learned was geared towards a Vinyasa style class, we explored Yin Yoga, Ashtanga, Restorative Yoga, Bowspring, Acro Yoga, and even some Thai Massage. We learned from a variety of teachers, at times even with conflicting information.
To me, this just reflects the experiences we are likely to have out in the world.
What is more, it would not be fitting of my personality to accept a doctrine or strictly follow the advice of just one individual. Because of this, I felt that the multidisciplinary approach worked well. With this kind of westernized, shotgun approach, one might expect an absence of tradition or acknowledgement of the principles behind the asana practice.
But, that was not the case. Our studies covered the foundations of yoga and allowed us the space to explore how they apply to our lives and how we may choose to teach. Overall, the Mesa Rim approach to teacher training felt authentic and unique.
Time and expectations weighed heavily on my mind when deciding if I would sign up for this training program.
For that reason, I'll give a breakdown of what we did and what I felt was necessary for success in the program.
The training was conducted on weekends over a 3 1/2-month period. Those days were long; nearly 9 hours each. But, somehow I always left class feeling invigorated.
Most days we practiced yoga for 2 to 3 hours, perhaps taking a deep dive into specific postures to address cues to safely lead others through them. We would practice teaching to one another; first in small groups, then addressing the whole class. This culminated with each trainee teaching a full 60-minute class to the rest of the cohort, then receiving feedback.
Most days included lectures as well. We learned about the history of yoga and how it has adapted on its path to the West. We discussed philosophy, teaching methodologies, and how to design a class. We spent many hours learning anatomy in surprising detail. In order to retain this knowledge, reading and homework were assigned. On average, I spent 3 hours a week preparing, reviewing, and completing reading and homework assignments. In addition to all that, there was a requirement to attend yoga classes outside of our regular training.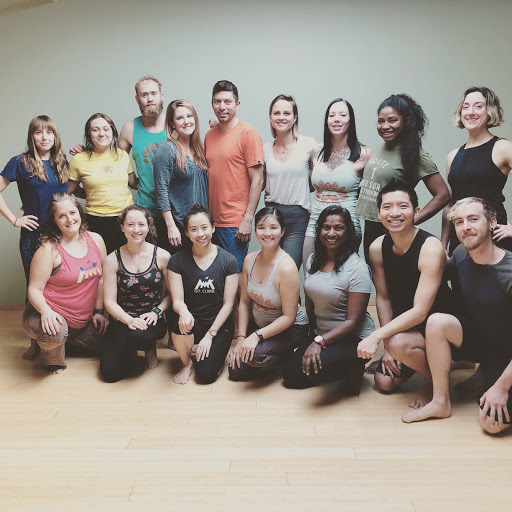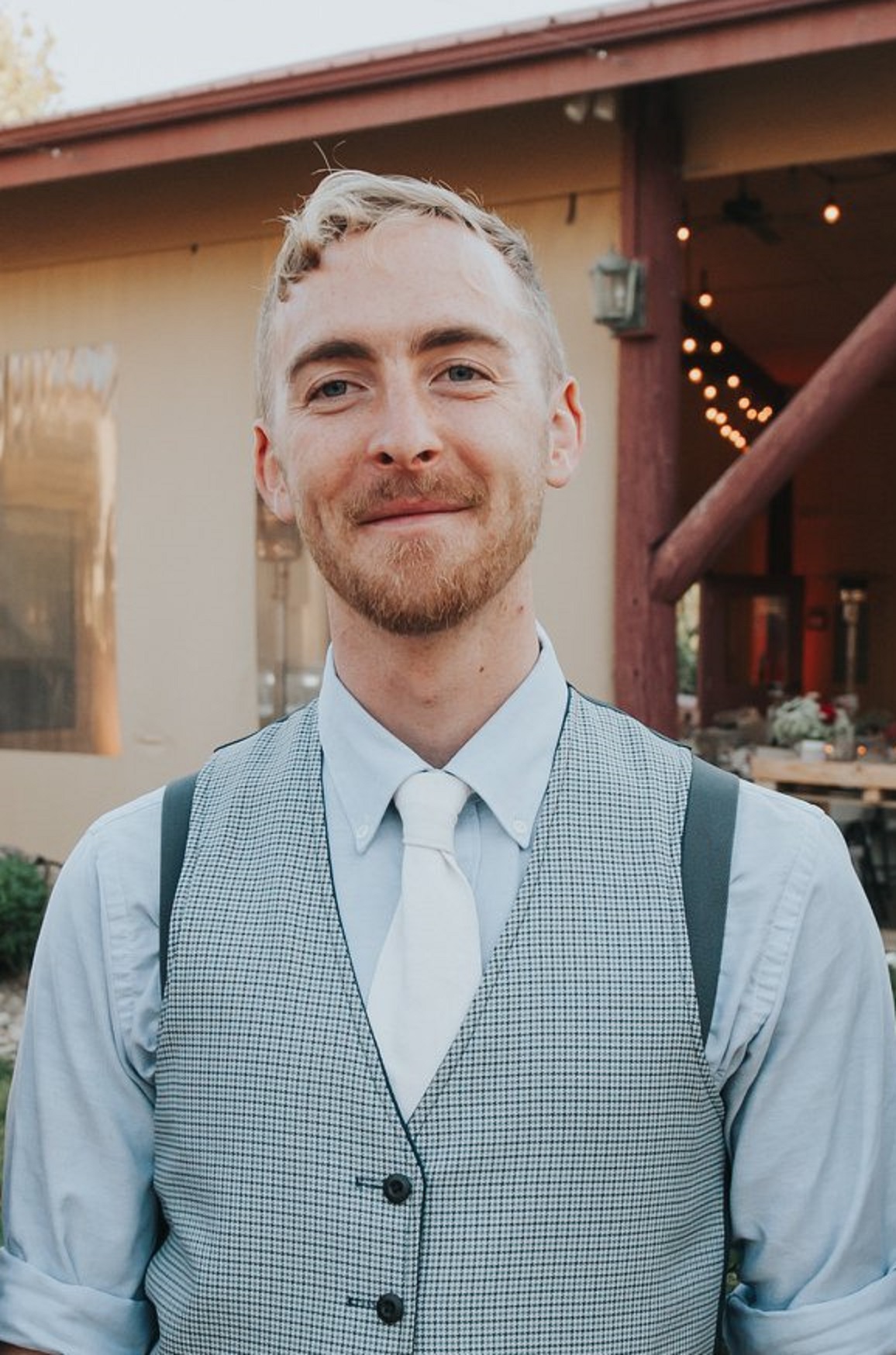 To me, the training felt about as immersive as any working professional could afford. Our teachers were sensitive to this and guaranteed a certain number of make-up hours, which allowed for a degree of flexibility. While the time and effort this program requires may feel daunting, be reassured that the support of the instructors and cohort mates is palpable and only grows stronger as the weekends tick by.
Looking forward, I feel that I have a wealth of opportunities, even if I have no specific plans to teach professionally yet. Before this training began, I was an avid student and was regularly exploring my own practice to address what was happening in my body. This was done in an intuitive manner, without much consideration for how long it took, continuity, or other factors essential for teaching a class. Now, I feel that I have a sound method to create a class for someone other than myself; a goal I have had for years! What is more, I find sparks of inspiration to build these classes when I spend time with my friends and feel what they need in order to find equanimity. It feels only natural that I keep trying to bring health to those I love and gradually improve my capacity to do so. I have no doubt I will keep offering yoga to my community in a free and casual way. As with most things in life, if I stay committed and open to possibilities, I expect other avenues will present themselves to me. At this moment, I am happy with my non-yoga career. But, it is reassuring to know that with a measure of perseverance, I could be teaching classes or offering private lessons in no time!
Interested in learning more about our upcoming Spring Yoga Teacher Training? Click here.