Our coach-guided group training programs give you the opportunity to take your climbing and training skills to the next level.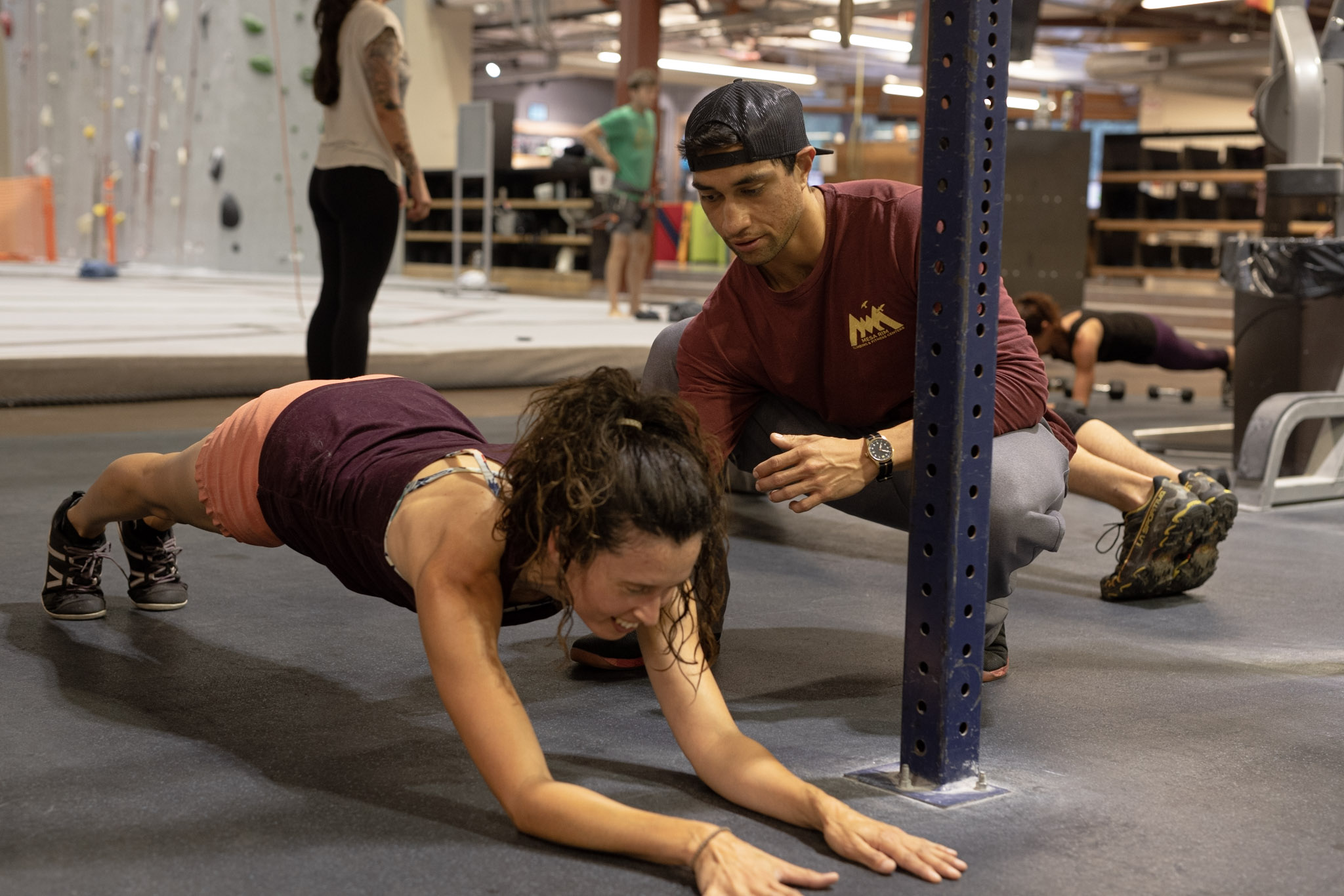 Core Clinic
Tues/Thurs 6:15 – 7:15am
This fast-paced circuit training is focused on full-body strength and conditioning, with an emphasis on core strength that will improve overall fitness. Circuits range in length from 20-40 minutes, followed by restorative stretches and instructor feedback.
– Meet in the fitness area!
– THIS CLASS IS FREE (with day pass or membership)
PREREQUISITES: NONE