Our coach-guided group training programs give you the opportunity to take your climbing and training skills to the next level.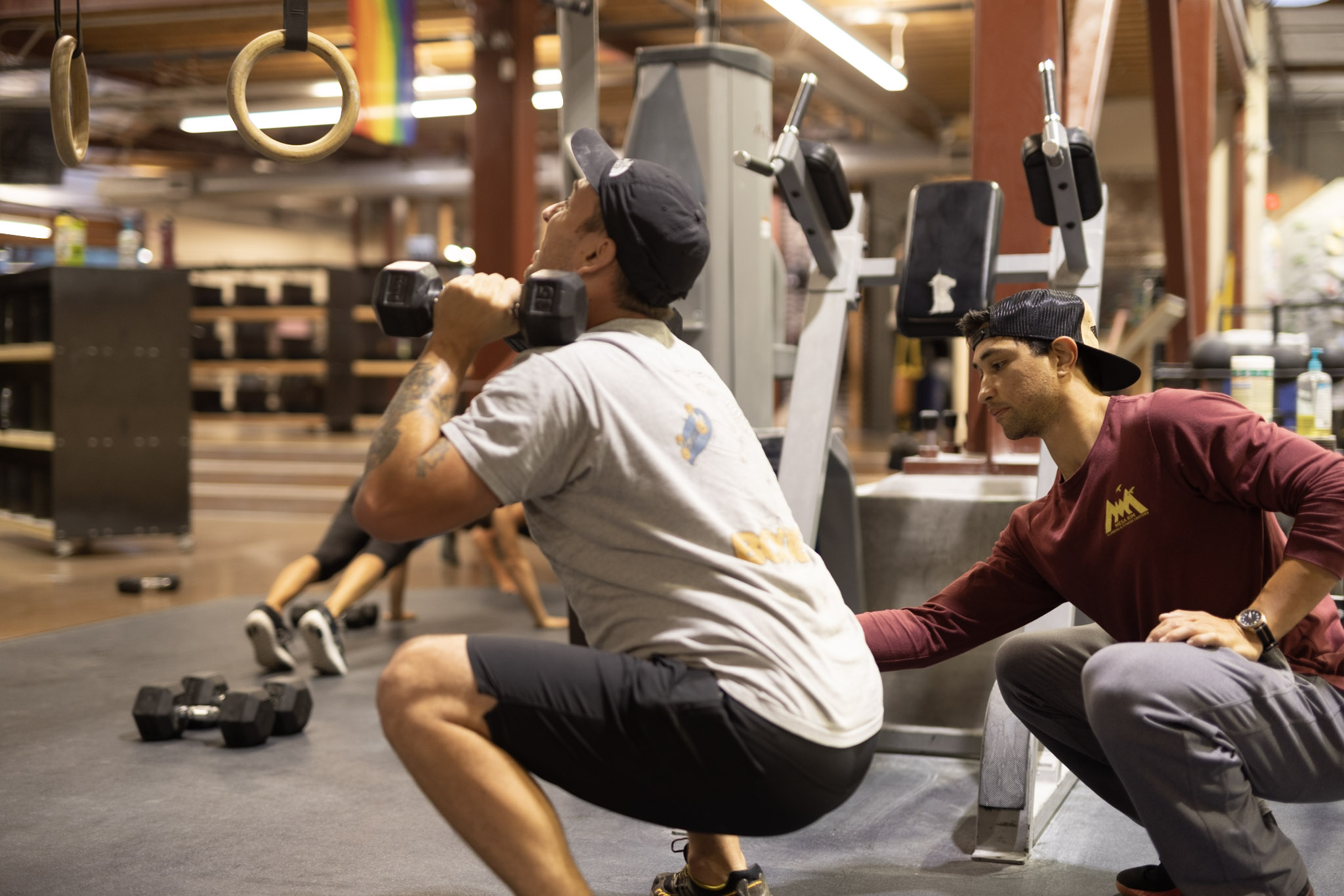 PEAK FITNESS (Morning)
Tues/Thurs 6:15 – 7:15am
This fast-paced circuit training is focused on full-body strength and conditioning, with an emphasis on core strength that will improve overall fitness. Circuits range in length from 20-40 minutes, followed by restorative stretches and instructor feedback.
– Meet in the Fitness Area!
– THIS CLASS IS FREE (with day pass or membership)
PREREQUISITES: NONE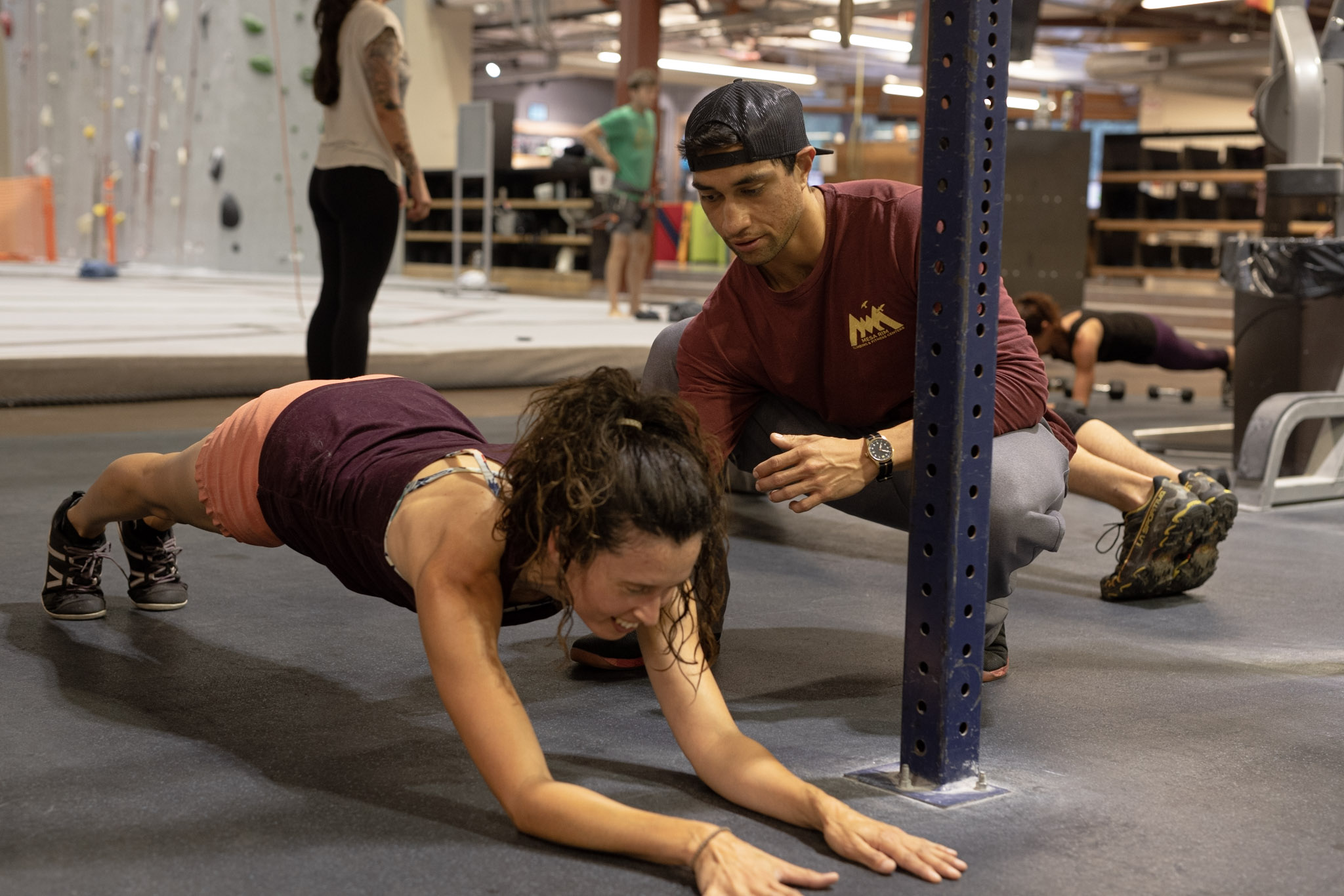 CORE CIRCUIT (AFTERNOON)
Tues/Thurs 12:00 – 1:00pm
45-minute HIIT style workout focused on all things core and smaller accessory muscles. This class will utilize primarily bodyweight exercises, with some light weights and other accessories. This class is open to participants of all fitness levels. Modifications & amplifications can be provided.
– Meet in the Fitness Area!
– THIS CLASS IS FREE (with day pass or membership)

PREREQUISITES: NONE