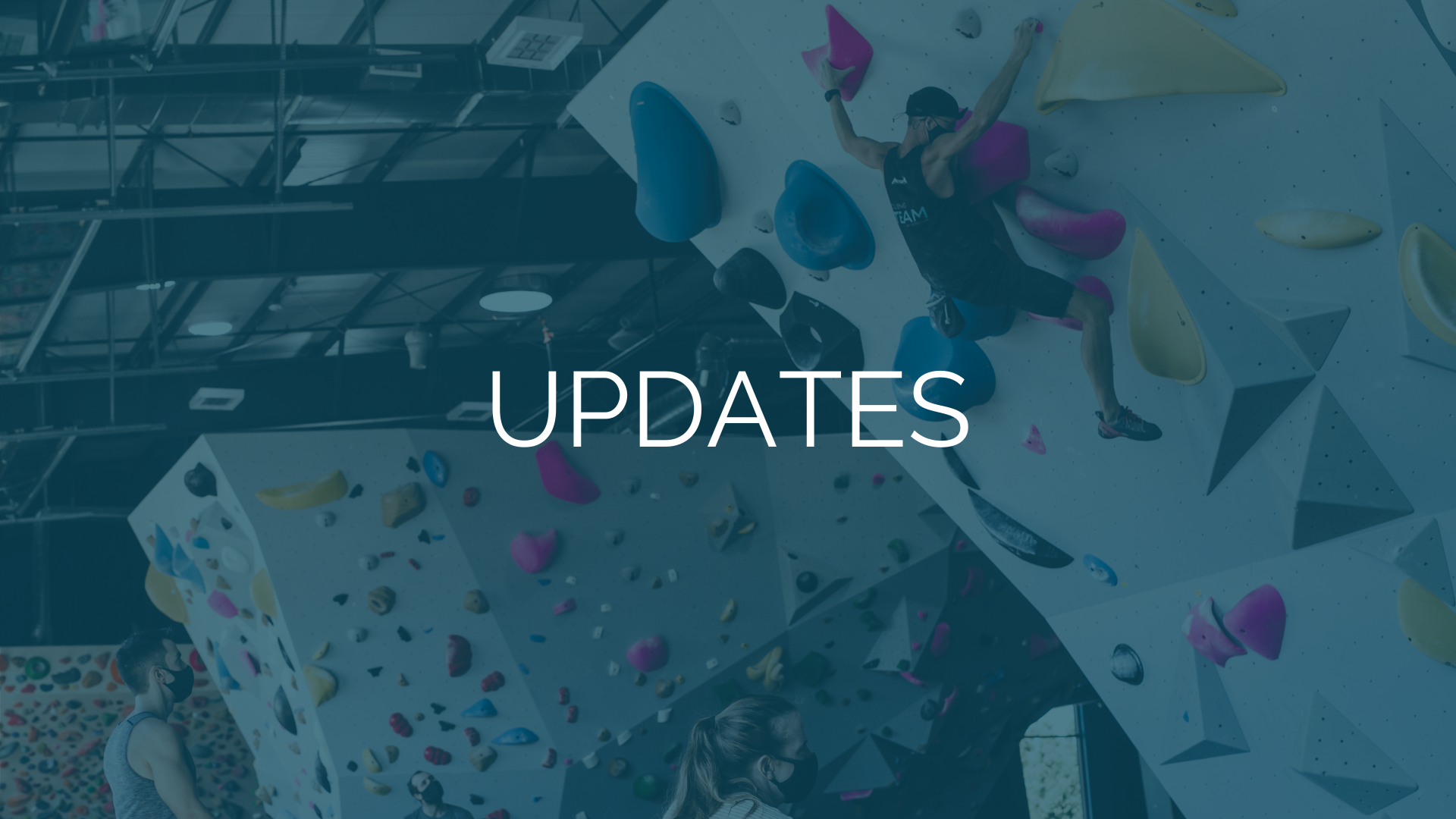 All Mesa Rim Locations in San Diego are Open!
Now that we are in the Orange Tier we will be slowly increasing our capacity at each location from 10% to 25% depending on site-specific needs/staffing capabilities. We are also expanding gym access to allow Members, Punch Card holders, and One Week Trials and Guest Passes have been reinstated at the normal rate of 1/month per member!
In light of the most recent CDC announcement, we wanted to let our community know that masks will remain required at all Mesa Rim locations until further notice. We will be patiently waiting to hear from California on any changes to State Mandates and will update you all if/when our current policies change. 
Until then, mask up and Go Climb!
Orange Tier - Open to Members, Punch Card Holders + One Week Trials
Yellow Tier - TBD
No Mesa Rim facilities in San Diego are currently in the Yellow Tier.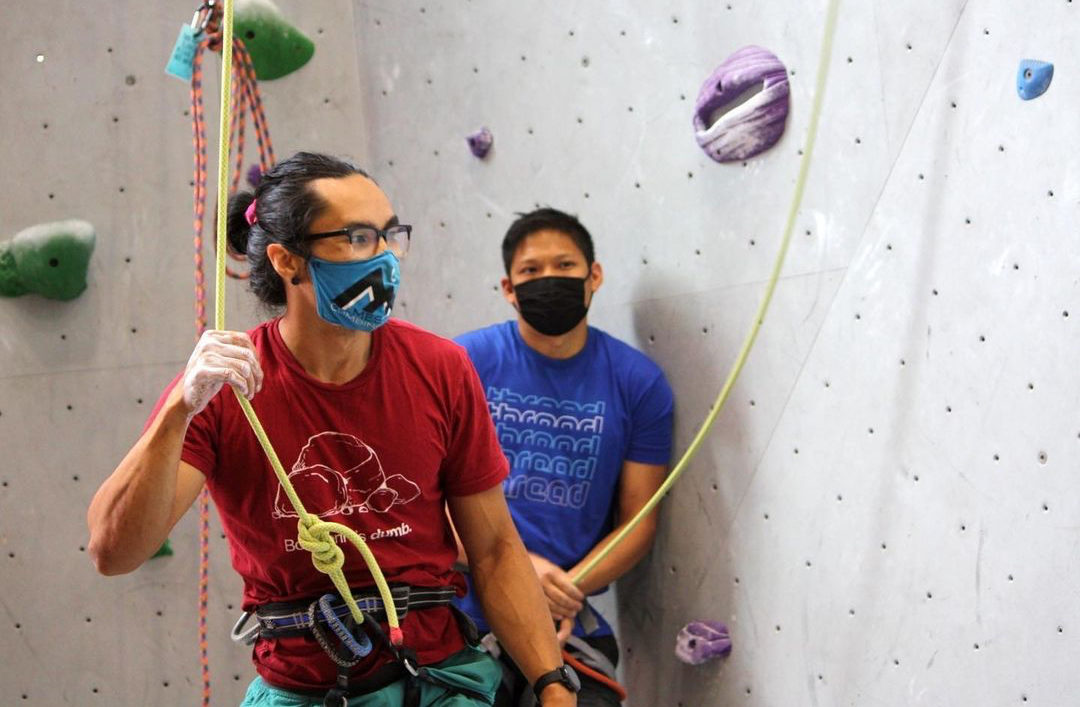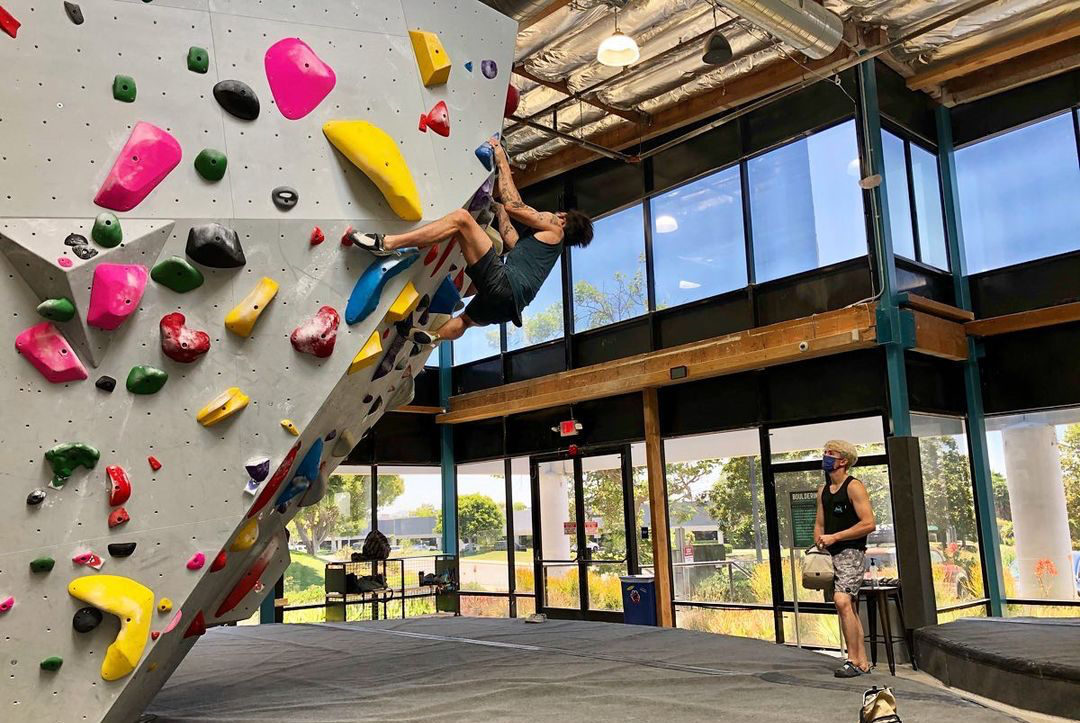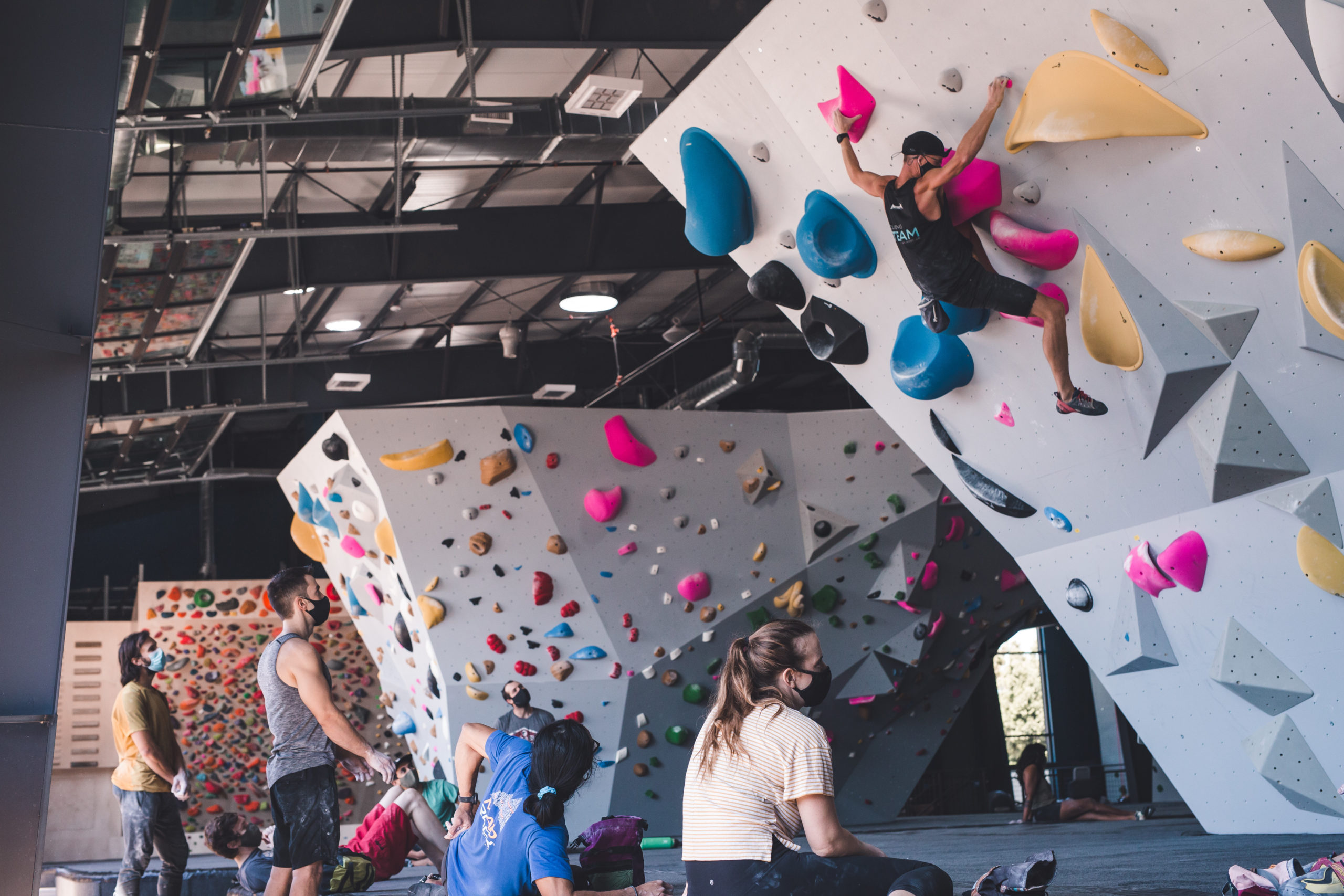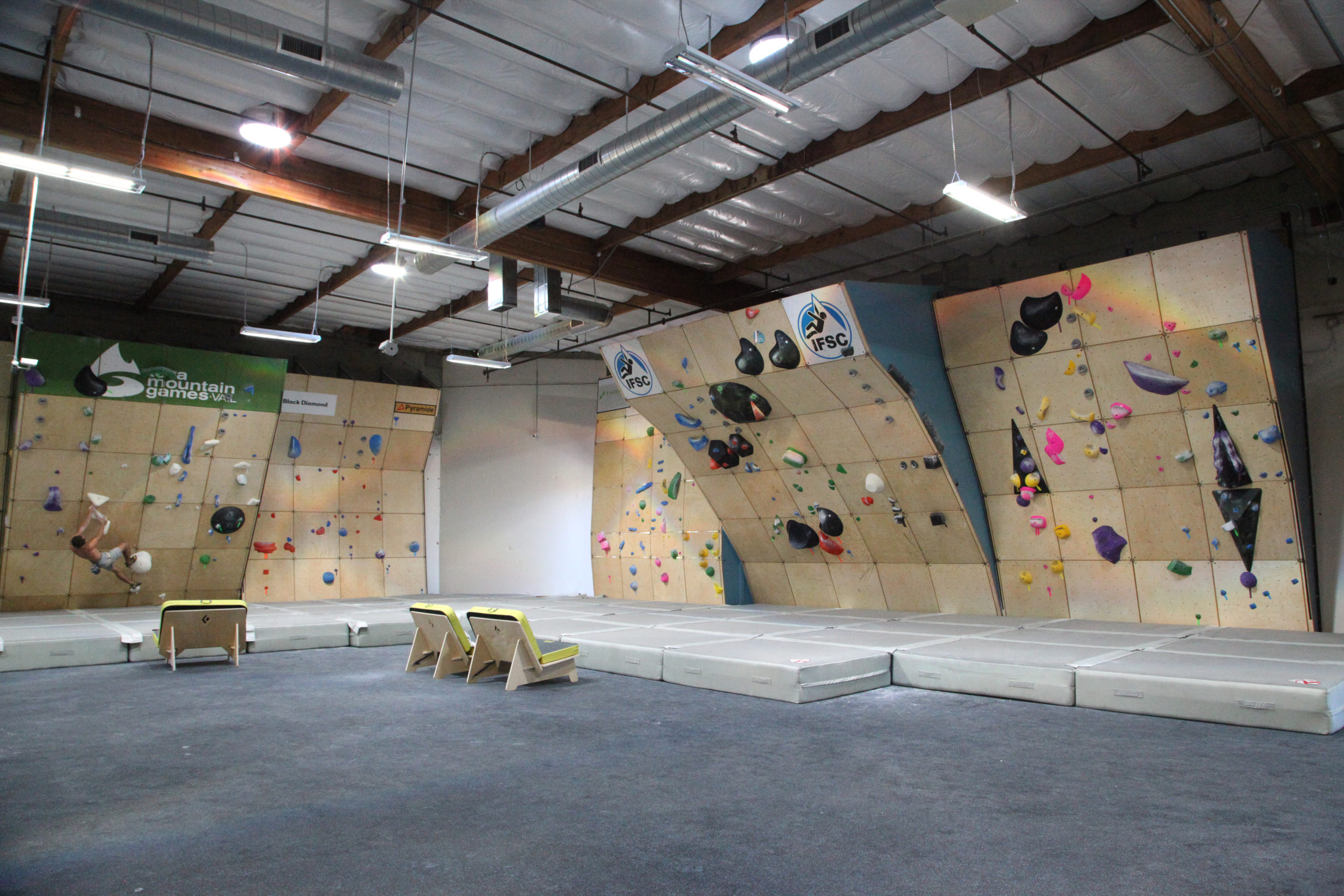 Reservation System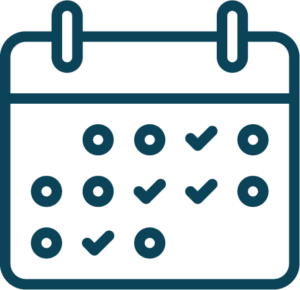 For our initial reopening, access to the facility will mostly be limited to

members and punch card holders that make a

reservation in advance of arriving at the facility. This is to prevent long lines and wait times and ensure we have adequate social distancing at all times. If your Membership is currently frozen, please unfreeze your account on the day of your first climbing reservation, or put your desired unfreeze date in the comment section when unfreezing your Membership. 
Health Screenings, 

Contact Tracing & 

Customer Health Protocol

HEALTH SCREENINGS
Prior to entering our facility, everyone must certify that they have been asymptomatic (no fever, cough, shortness of breath, chills, sore throat, muscle aches or loss of taste/smell), and have not had unprotected contact with anyone diagnosed with COVID-19 for the last 7 days.
CONTACT TRACING
In the event that someone who has visited our facility is thereafter diagnosed with COVID-19, we will use our reservation system to notify all guests that entered the facility on the same day as the individual

 that tested positive

. No personally identifiable information will be shared.
CUSTOMER HEALTH PROTOCOLS
The following health practices MUST be followed during our initial reopening phase. Those that violate these policies will risk being asked to leave and losing their privileges to access the facility in the future. We understand these practices might feel burdensome, but we must require these actions in order to keep our community safe and keep our doors open.
Everyone that enters the facility is asked to wear a face mask at all times (after careful consideration, and community feedback, we decided to update this policy). Face coverings are an essential tool in reducing the spread of respiratory droplets, the primary method of COVID transmission.

Everyone must maintain at least 6' of social distancing from other people at all times while in the facility.

We know you miss our amazing staff, but for everyone's safety please refrain from handshakes, hugs, fist bumps, or physical contact of any kind. Air high-fives and big smiles encouraged!

Please follow signage for one-way traffic areas and comply with instructions regarding the closure of specific routes, equipment, or areas to ensure distancing can be maintained.

Everyone must wash their hands upon entering the facility, and is requested that they wash or use hand sanitizer frequently between climbs or using different equipment.

Everyone is encouraged to use liquid chalk to promote sanitization and/or a chalk ball and reduce airborne transmission of the virus via chalk dust.
Temporary Facility Closures & Policy Changes
To comply with state and county guidelines and to facilitate social distancing, the following closures and cancellations will remain in effect during our initial reopening phase:
Sauna will be closed

Users must sanitize fitness equipment after use

No in-person fitness, climbing classes or youth programs

No cash sales
Increased Sanitation & Cleaning

The following cleaning activities will take place on a daily basis to disinfect and clean our shared spaces:
High touch areas (doors, countertops, sink knobs, fountains, etc) will be cleaned with a sanitizing solution every two hours during open hours.

Sanitizer dispensers are available at the front desk and throughout the facility.

Equipment sanitizing wipes are available near all fitness equipment. 

Please help us by wiping off equipment before and after use.

A full facility deep-clean of all surfaces and fitness equipment will take place each night.

Staff will be wearing masks while in the facility and have received instruction on safety procedures and social distancing.
Please note it is not practical to clean each climbing hold between users or even every day (it takes a full team of routesetters an entire day to strip, wash and reset only a handful of routes). It is essential that all climbers follow the social distancing and sanitation protocols above to minimize the risk of hold contamination.
FAQs.
What if I'm not ready to come back yet?

If you are not ready to come back to the gym just yet, no action is needed! Simply leave your membership frozen until you're ready to return. Please note, all frozen memberships will remain frozen at no charge until further notice.
Will I be paying full dues? If so, why is the membership price the same if I'm losing amenities?

Yes, memberships will remain the same price as they were before closure. Our operating costs have stayed the same (or are higher in some cases) and we are being forced to limit the number of people we can serve at one time. Because of this, we must keep our rates consistent in order to remain open. While we know this won't work for everyone, we will do our best to expand our offerings as soon as we are able to do so safely.
What is the current Belay Device Policy? Are ABDs required?

 All members will be required to use an ABD. Make sure to ask the Front Desk about ABD options to help determine what will work best for you. Once you have purchased an ABD, our team will happily show you the proper technique for your device!
Feedback Welcome

Despite our best efforts, we may not have gotten everything about reopening right. We are all still new to this new reality of pandemic mitigation! But as climbers and yogis we are used to losing our balance or not sending it perfectly the first time — and yet remain eager to get up and try our hardest again. To that end we are committed to learning as we go, listening to your ideas and suggestions, and adapting our procedures as needed. 
Thank you for your ongoing support and as always, please let us know how we are doing!