Earn Your Yoga Teaching Certificate from Mesa Rim
Upcoming Courses:
Begin January 27, 2024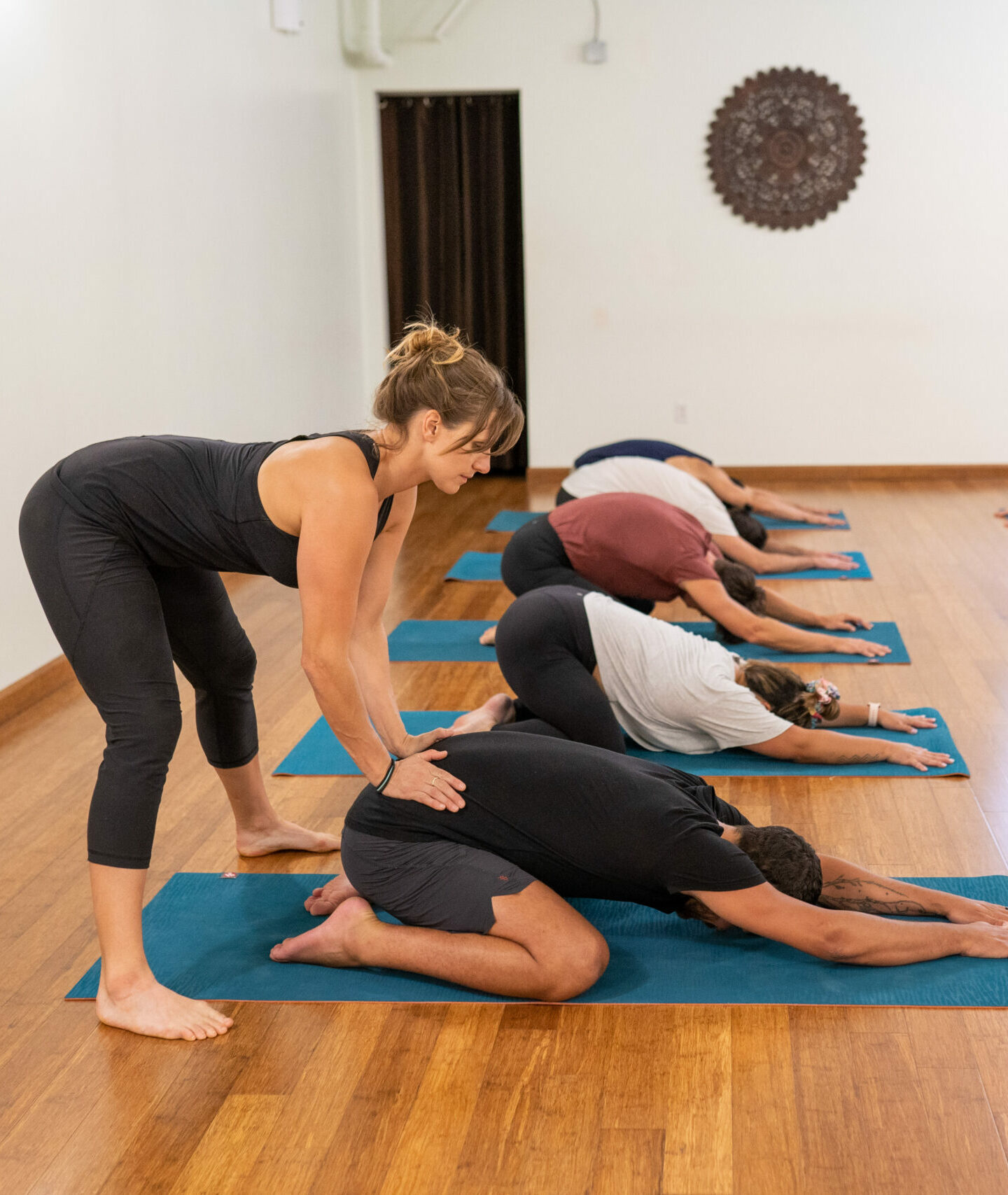 THE MESA RIM DIFFERENCE
Mesa Rim's Yoga teacher training offers in-depth exposure to all aspects of yoga, for all levels, from its ancient roots to current research and modernized yoga styles. 
This cutting-edge program is a modern approach to yoga teacher training. Our trainers collectively have over 50 years worth of yoga teaching experience. This training offers multiple different perspectives from several teachers, giving students a diverse view of how to approach teaching yoga. 
The goal of this training is to provide a platform to share that diversity so that each student can experience the richness of a multidisciplinary approach and be optimally prepared for an entry-level position at almost any yoga studio.
WHY YOGA TEACHER TRAINING?
Develop Healthy Skills for Life
Teach Yoga to Your Community
Anatomy & Physiology of Yoga
Yoga philosophy
History of Yoga
Yoga for Climbers
Adjustments
Meditation
Pranayama (breathing)
Yoga Class Theming
Modern shifts in the alignment paradigm of Yoga
How to effectively thrive teaching Yoga
Graduates of this program can expect to leave with the ability to comfortably and confidently teach an inclusive all levels vinyasa flow class while incorporating the deeper aspects of traditional yoga. 
Mesa Rim's training will not only include diving into various textbooks commonly studied in most yoga trainings, but also includes many digital resources such as TED talks, podcasts, and videos that will enrich both the student's skills at teaching yoga and the student's life. Lasting relationships will be built in this training amongst the students and teachers, and all participants can expect a life-shifting and expansive experience.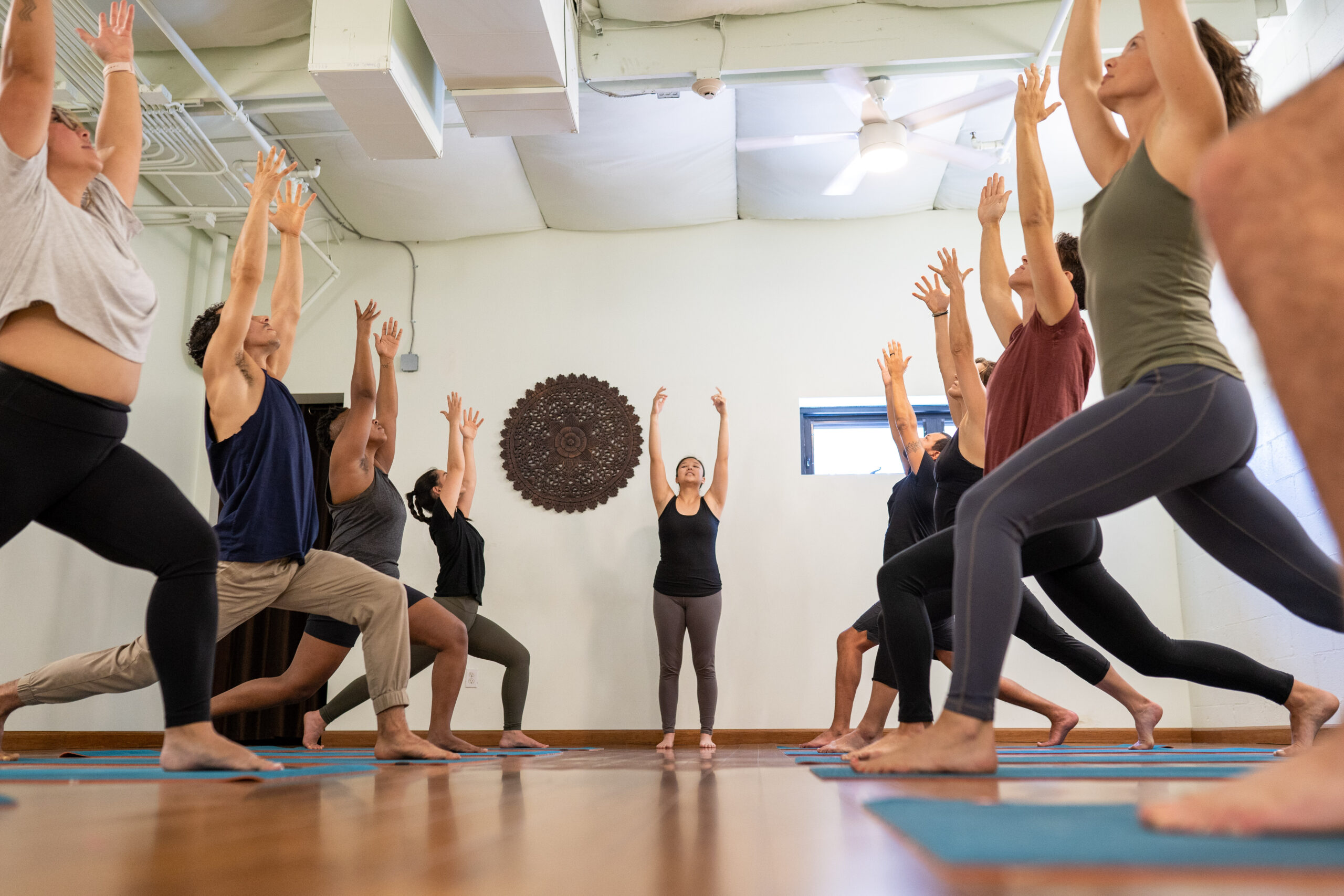 GAIN WORLDWIDE RECOGNITION
The training you receive at Mesa Rim is certified by the Yoga Alliance, which is the most reputable governing body in yoga worldwide.
SPRING SESSION SCHEDULE
January 27th – June 29th, 2024
Saturdays: 11:30 am – 7 pm @ Mira Mesa
Sundays: 11:30 am – 7 pm @ Mission Valley
| | |
| --- | --- |
| Week 1 | Jan 27 + 28 |
| Week 2 | Feb 3 + 4 |
| Week 3 | Feb 10 + 11 |
| Week 4 | Feb 24 + 25 |
| Week 5 | March 2 + 3 |
| Week 6 | March 9 + 10 |
| Week 7 | March 23 + 24 |
| Week 8 | April 6 + 7 |
| Week 9 | April 13 + 14 |
| Week 10 | April 27 + 28 |
| Week 11 | May 4 + 5 |
| Week 12 | May 18 + 19 |
| Week 13 | June 1 + 2 |
| Week 14 | June 8 + 9 |
| Week 15 | June 22 + 23 |
| Week 16 | June 29 |
Attend an Information session for $100 off tuition. Information sessions are:
| | |
| --- | --- |
| Sun, December 10th @ 10:30 am | Mira Mesa |
| Sat, December 16th @ 11:30 am | Mission Valley |
| Sat, January 6th @ 11:30am | Mission Valley |
| Sun, January 7th @ 10:30am | Mira Mesa |
 RECIEVE COMPLIMENTARY MEMBERSHIP

Tuition for YTT includes full membership to all Mesa Rim Climbing Centers for the duration of the program!
TUITION
$2,900 per student (Must be paid in full by January 20th or set-up payment plan)
$2,700 early bird special if signed up by November 30th (only 2 spots available) 
$500 deposit due upon registration (Deposit is non refundable after January 20th)
Payment plans are available!
If minimum participant requirement is not met by 1/20/2024, Mesa Rim reserves the right to postpone/cancel the program with full refund to all participants.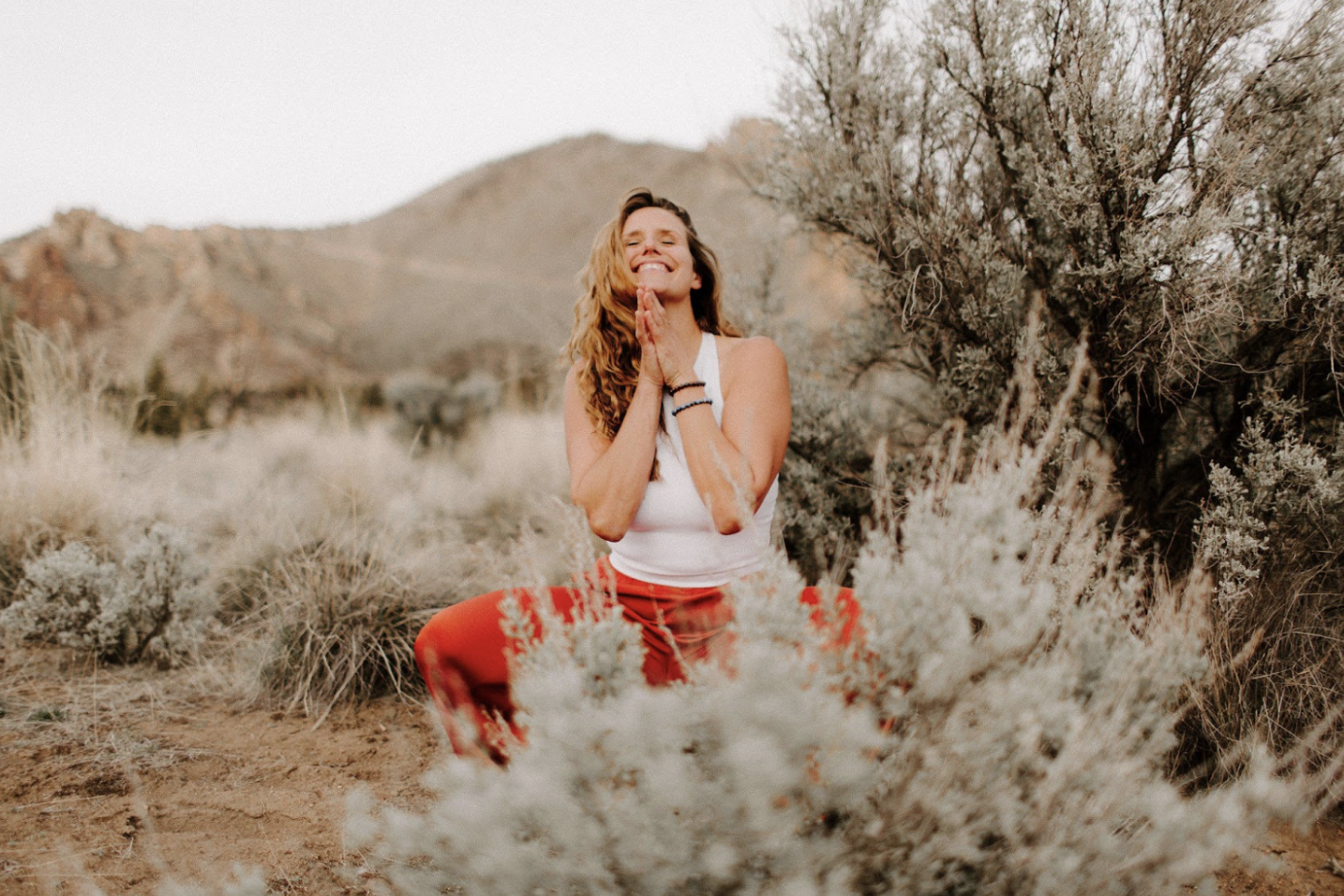 Anika Spencer - E-RYT 500, Reiki 1 & 2, Teaching since 2012
What does yoga mean to you and your life?
Yoga is the practice of slowing down and becoming present to my own experience, my body, my breath, and my energy. Often this becomes an opportunity to move, shift, or shine that energy through attention, breath, or movement.
Describe your experience teaching specific modalities, workshops or retreats:
I love to teach vinyasa, breath work, meditation, functional movement, myofascial release, and nerd out on the body and philosophy. I've hosted a couple retreats in the past.
How has your yoga teacher training been beneficial to you outside of the yoga studio?
Oh wow! My first YTT laid the foundation for so much that happened in the future. The philosophy I was exposed to gave me a new lease for viewing myself and life and it created a hunger for more learning and exploration. It started the ball rolling on being able to speak to and direct groups. (I would get SO nervous!) It was also my first time sharing vulnerably about my experiences in a group setting. (Fast forward: I do that ALL the time now!)
What would you like incoming students to know about YTT and what to expect?
Follow your heart, if this calls to you, it is for you. I always say that I would be glad I took my first YTT even if I never taught a single class, because it created an environment when I could explore my own self understanding, connect with others with similar motivations, and embrace challenges and fears.
What is your favorite part of teaching at Mesa?
The students. The students. The students!!! I love the community at Mesa.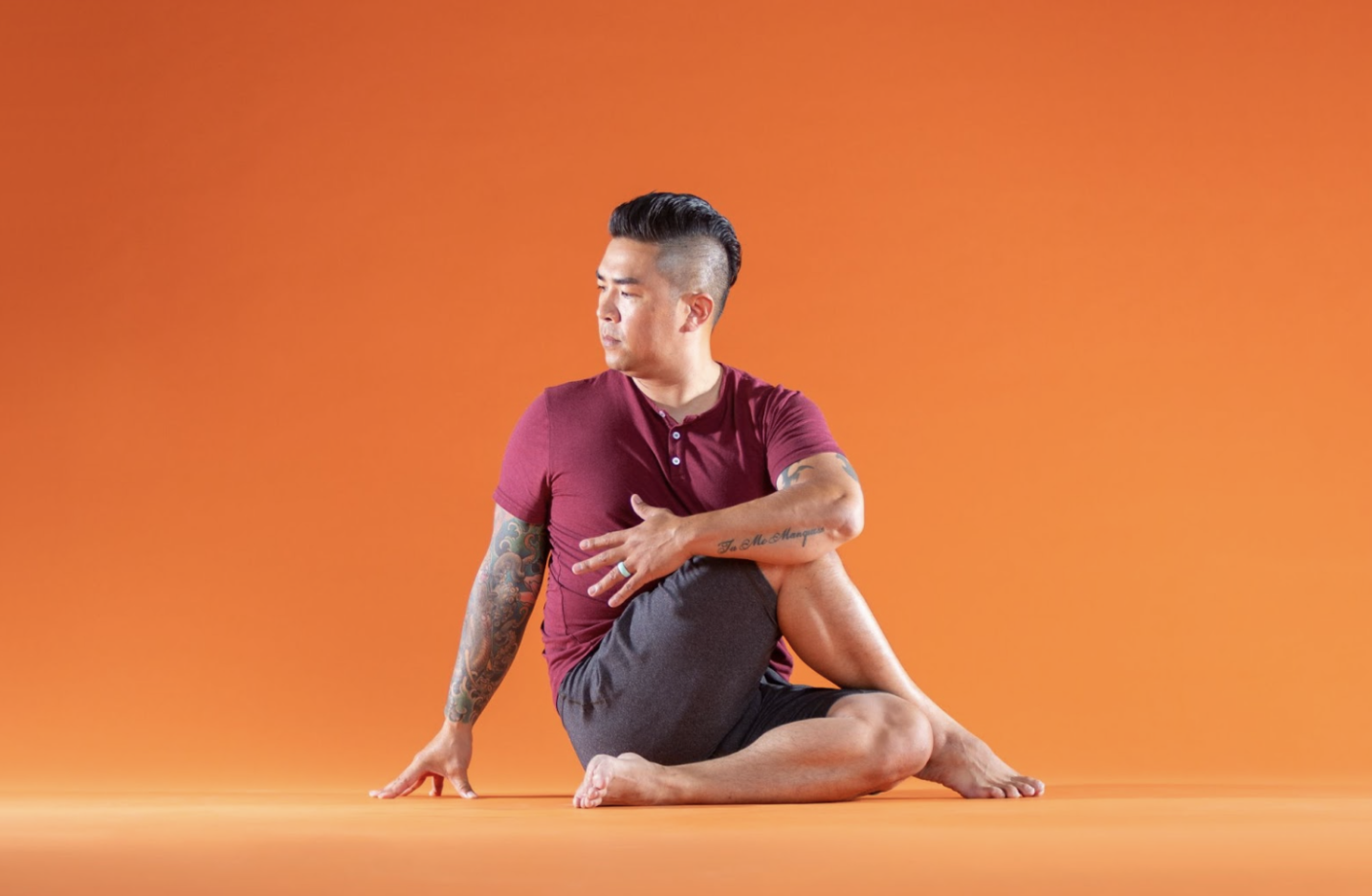 Nam Chanterrwyn - E-RYT 500, YACEP, FRCms, SMF lvl 1 coach, Teaching since 2012
What does yoga mean to you and your life?

*
Yoga is a life long practice that requires a committed and consistent study. It is a daily practice of mind, body, breath, and spirit.
What got you into practicing/teaching yoga?
I took my first YTT as a way to deepen my knowledge and understanding of yoga. But through the course of several weeks in the training, I discovered a passion for the art and skill of teaching.
Describe your experience teaching specific modalities, workshops or retreats:
Extensive experience Leading 200 and 300 YTT, Anatomy and biomechanics workshops/trainings, Adjustment workshops/trainings, mobility and movement workshops/trainings, etc..
How has your yoga teacher training been beneficial to you outside of the yoga studio?
YTT has taught me a multitude of skills outside of the physical practice.
What would you like incoming students to know about YTT and what to expect?
Yoga is more than just physical postures. The beauty of yoga lies in its philosophy and spiritual practices.
What is your favorite part of teaching at Mesa?
The students of course, always the students.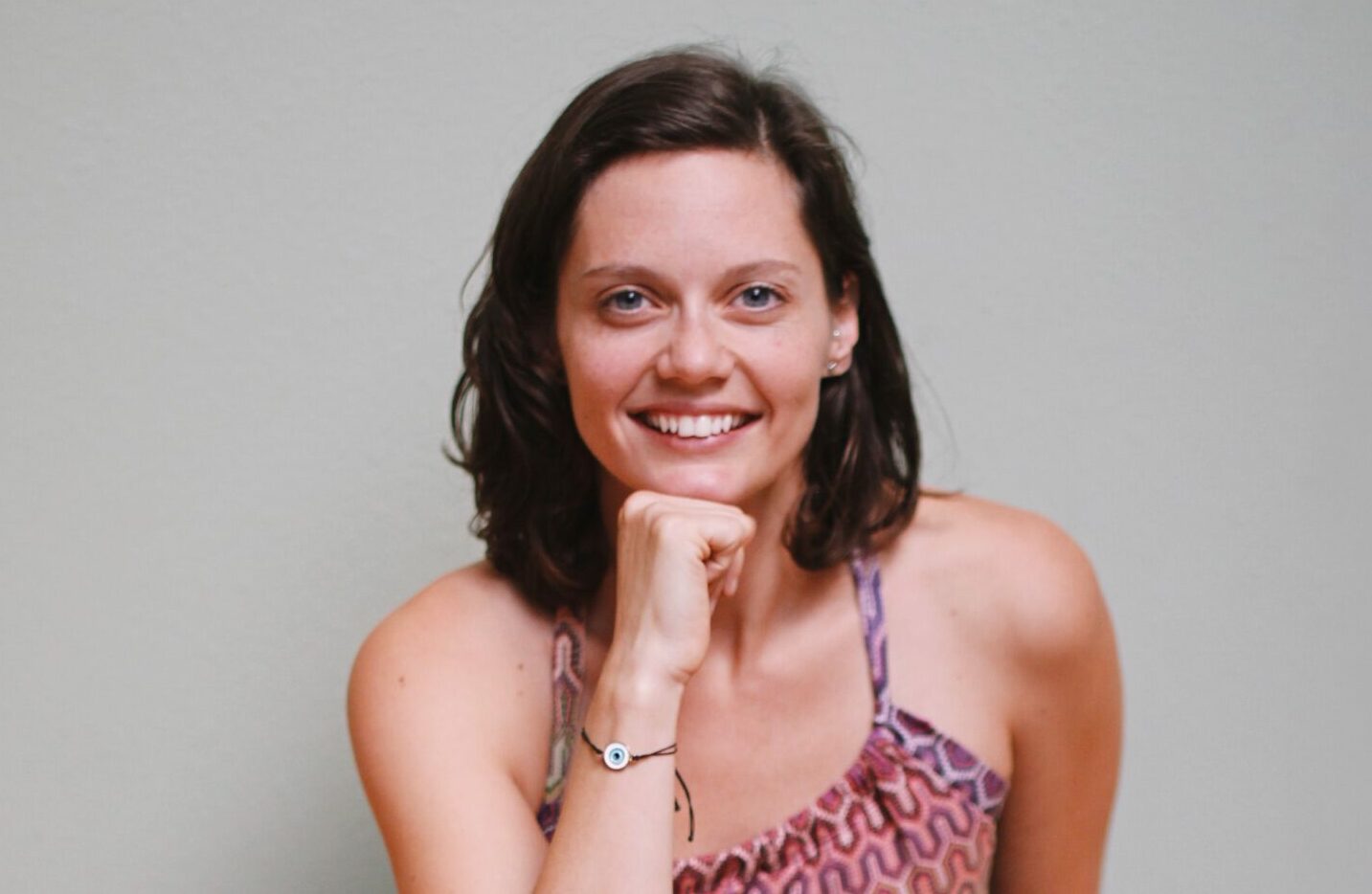 Pearl Pearlman - E-RYT 500, YACEP, Teaching since 2014
What does yoga mean to you and your life?

*
Yoga is life! To me, yoga is the practice of living mindfully for a greater connection to ourselves, each other, and divinity. Yoga is practiced in every thing that I do, not just on top of the mat with postures. Yoga is a guiding point towards more clarity, peace, and synergy.
What got you into practicing/teaching yoga?
I started practicing hot yoga in New York as a way to get out of the cold, but I quickly fell in love with the practice. I realized the profound effects it had on my mind, body, and spirit. Yoga was a transformational tool that helped me deal with depression. I decided that I wanted to share the gift of yoga with as many people as possible, so they too could share in the knowledge of self transformation. I moved to California to become a yoga teacher in 2014, and I have been on that path ever since.
Describe your experience teaching specific modalities, workshops or retreats:
My passion and preferred teaching style is Yin Yoga, but I also love to teach vinyasa, hatha, restorative, and Acroyoga. I regularly host Acroyoga, Breathwork, Sound Healing, and cacao workshops at Mesa Rim. I have hosted several 'Awakening Woman" Retreats in Joshua Tree, co facilitated multiple Goddess Fests in San Diego, and am currently working on putting together a mini yoga festival for next year.
How has your yoga teacher training been beneficial to you outside of the yoga studio?
My yoga teacher training has given me exponential gifts over the years. I have made life long friends, gained an insurmountable amount of insight into my own being, started an almost decade long career, found purpose, and have become a more adaptable courageous person over all.
What would you like incoming students to know about YTT and what to expect?
I would like students to know that Yoga Teacher Training is for anyone looking to learn more about themselves, yoga, and how to be of service. Not everyone that takes the training is interested in teaching, although that is certainly a skill that will be attained. Yoga Teacher Training is an amazing way to come together in community, with the intention to dive inward, to explore, and to expand beyond our comfort zones. Our trainers have over 50 years worth of experience and are some of the best yoga teachers in San Diego, with extensive knowledge that they are ready to share.
What is your favorite part of teaching at Mesa?
The community! The vibes, the people, the connections inside and outside the studio, and the amazing staff. I feel very appreciated and seen by the Mesa Rim community, and I am forever grateful.
"The YTT program at Mesa Rim helped me realize how capable I am not only of teaching with confidence but also of learning more about myself and how yoga improves my climbing and my capabilities in other activities I enjoy.  Growing from this program within the large, supportive community of Mesa Rim made the experience even richer for me." 
"The Mesa Rim Yoga Teacher Training has been such an adventure! There were moments of bliss, moments of frustration, and moments of life altering knowledge that were indescribable. I feel honored to have learned so much from such a diverse group of humans who are all unique and extraordinary in their own way. I am so grateful for every experience that I had during this training and will do my best to remember these lessons forever."
"I decided to take part in this training  solely to learn more about yoga and the philosophy behind it. The training was a life-changing and one-of-a-kind experience that brought me so much more! It allowed me to create lifelong friendships in a place that I was new to and form everlasting bonds with the teachers and trainees. It sparked my interest not only in learning more about yoga but also teaching it. Mesa Rim's approach of bringing in multiple teachers really gave me a well rounded, all inclusive training."
"Mesa Rim's YTT program moves you through the stages of learning by discussing what yoga really is, how to anatomically align your body, the philosophy of yoga as it applies to how you live, as well as how to further develop yourself to lead and teach. Would recommend for anyone who wants to learn more about yoga and yourself."
FREQUENTLY ASKED QUESTIONS
I HAVE A TIGHT BUDGET - CAN I PAY OVER TIME IN SMALLER PORTIONS WITH A PAYMENT PLAN?
YES! Mesa Rim is happy to work with you to create a payment plan that works for your budget. Please contact Pearl (pearl@mesarim.com) for more information!
WHAT ARE THE GRADUATION REQUIREMENTS?
MASTER THE MATERIAL
Complete ALL coursework material including readings, projects, observations, and practice teaching. 

Complete 200 Contact Hours of Yoga Teacher Training and make up any missed hours.

Complete open book Final Exam on final day of training
OBSERVATION 
Observe 2 – 4 yoga classes at Mesa Rim. These can be any class at any of our locations and write up a review of each class observed. 
GRADUATION GROUP CLASS AND CEREMONY!
Invite your friends and family to your graduation for a yoga class followed by a graduation ceremony and party!

Co-teach a group class with your fellow trainees to your invited community. You will have ample time to prepare for this together as a group. Each trainee is expected to teach an equal amount of the class.
WHAT HAPPENS IF I MISS A SESSION?
Missed sessions can be made up, but limited to 14 hours of the training. Make-up will be a combination of time with the instructor and/or added homework and/or doing a class presentation on the missed material. All hours have to be made up for certification. 
Ideally, no training hours are missed to ensure full mastery of all materials presented.
ARE THERE ANY ADDITIONAL COSTS TO THE TRAINING OUTSIDE OF TUITION?
There are several books/ texts that are required reading. Additional cost of books/texts range from $25 – $100 depending on if you purchase new/used/digital/hard copy. We also have some copies of these books available from our Mesa Rim Library for loan.
List of required texts:
"Light on Life" by BKS Iyengar

"Yoga Sutras of Patanjali" by Sri Swami Satchidananda

"The Bhagavad Gita" any translation

"Yoga Anatomy" latest edition by Kaminoff and Mathews
WILL I BE ELIGIBLE TO BECOME A YOGA INSTRUCTOR AT MESA RIM UPON GRADUATION?
We offer a teaching opportunity to teach our Community Yoga class on Sundays at Mission Valley, shared with the other graduates. All Mesa Rim YTT Graduates are invited to apply for any open Yoga Instruction positions at Mesa Rim after that.
HAVE QUESTIONS? WE HAVE ANSWERS!
Didn't find what you're looking for? Email pearl@mesarim.com and we'll get back to you soon.