TOP-LEVEL TRAINING CAMPS TO PREP YOU FOR YOUR NEXT COMP
At the Mesa Rim Training Camps we strive to create an environment for athletes that will challenge their mental and physical limits in preparation for competition. We utilize a range of tools – including challenging movement through setting, mental preparation, and strategies related to the seasonal disciplines – to imbue athletes with the skills and confidence needed for success at high intensity competitions.
PRE-DIVISIONALS BOULDERING CLINIC
MESA RIM CLIMBING ACADEMY
February 5-6, 2022
WHAT
Join the coaches and routesetters of Team Mesa Rim for a weekend of focused competition preparation in an environment created for you by a crew that has set and chiefed multiple USA Climbing Youth Regionals, Divisionals and Nationals.  Athletes will have the opportunity to learn about competition tactics, climb on Divisional-level boulders, and collaborate with their peers and coaches to refine their skills before Divisionals.
WHO
All competitive athletes are welcome to attend, regardless of whether they qualified for Divisionals this year. This weekend event will host up to 16 participants in each category: C/D, B and A/Jr.
WHEN
Saturday & Sunday, February 5-6, 2022
12pm-5pm
*Athletes may show up at 11am to begin warming up
COST
$450
"Thank you for this awesome camp! It seems like there are hardly any other camps that replicate a competition format this accurately and professionally. Also, I don't know of any other places (US at least) running camps with learning on rest days — I found the rest day really helpful and informative. Hope to make it to more in the future!" ~ Colin Wills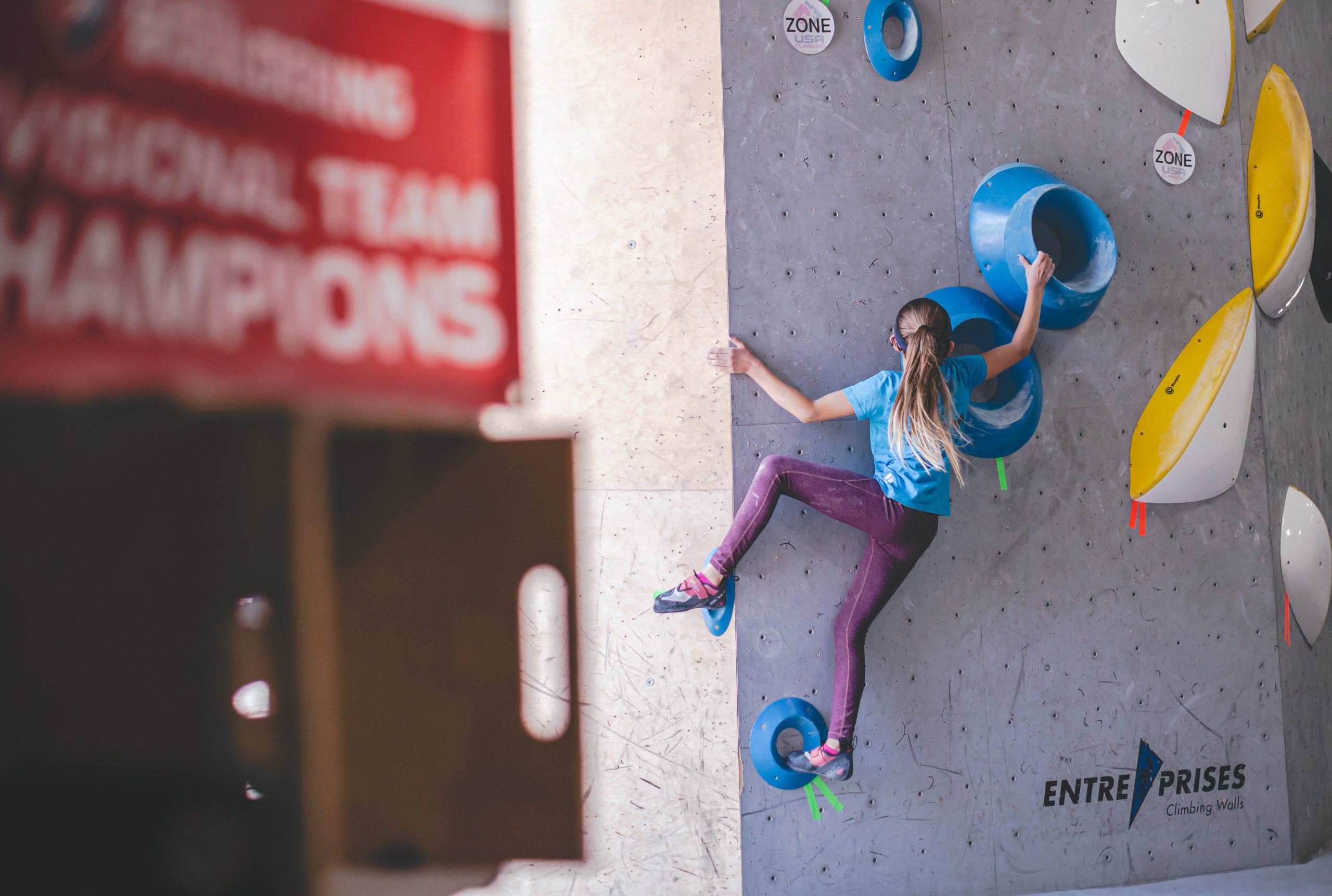 "My daughter loved the intensive and got a great deal out of it. The exercises, videos and coaching along with the explanations really stuck with her. The routesetting was super high quality and made the mock comps much more meaningful and realistic.  Can't wait to see what you offer next time."  ~ Parent