Every climber is on a unique journey to reach their own individual goals. Mesa Rim's recreational and competitive youth programs are designed to help climbers of all levels reach new heights by building the best foundation possible in a fun, supportive environment.
RECREATIONAL CLIMBING TEAMS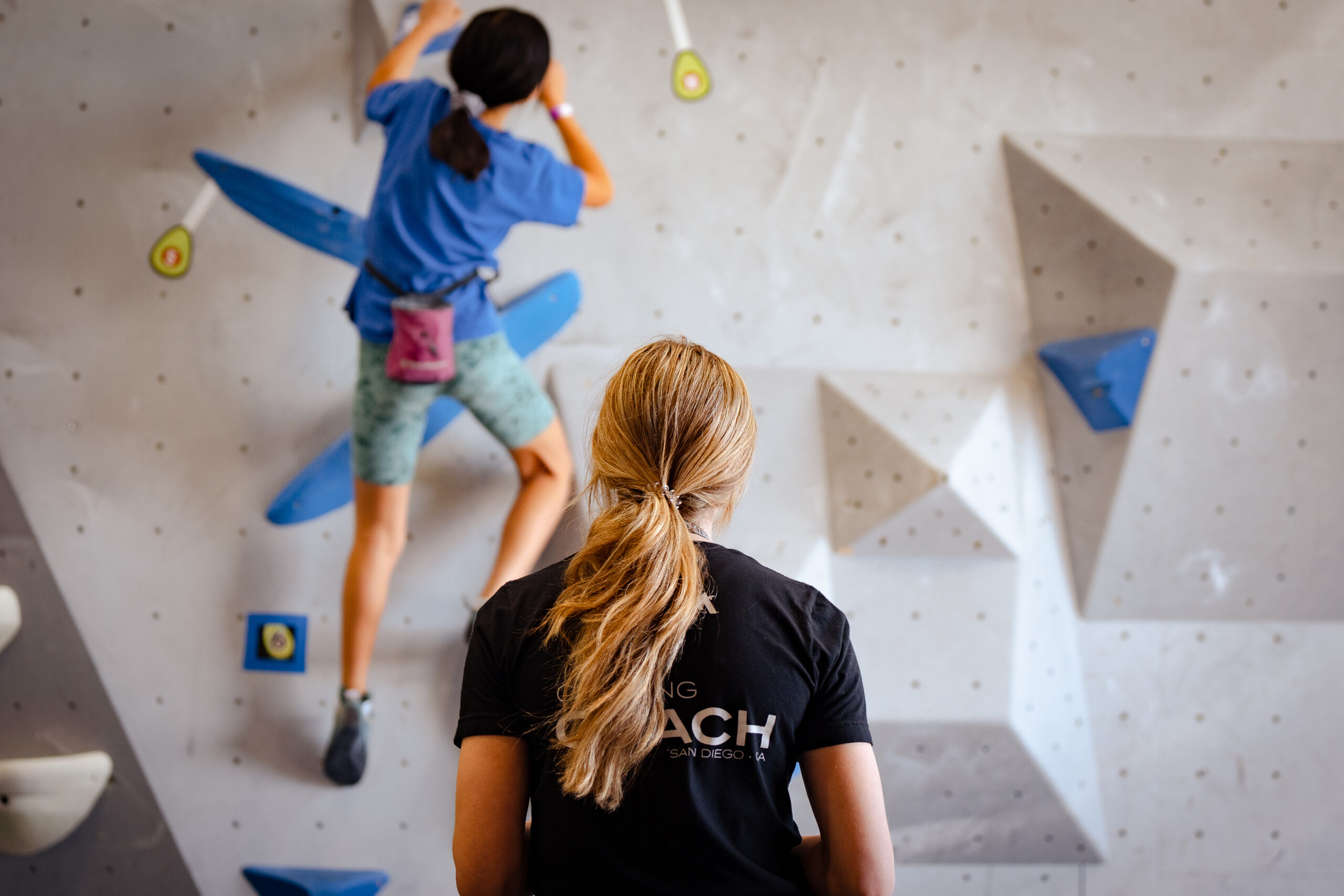 Alpine Team (Ages 7-16)
The Alpine Team focuses on developing climbers into our team community, without the expectations of our competitive team. On this team your climber will receive an introduction to our objective-based goal-oriented training systems, learn how to develop a plan to reach their long-term and short-term goals, and take their first step towards joining our competitive team.
RATIO: 6 climbers to 1 coach (6:1)
PRICING: $190 month (Rental Climbing Gear Included)
SESSIONS:
Tuesdays: 4:00pm – 6:00pm
or
Fridays @ 5:30pm – 7:30pm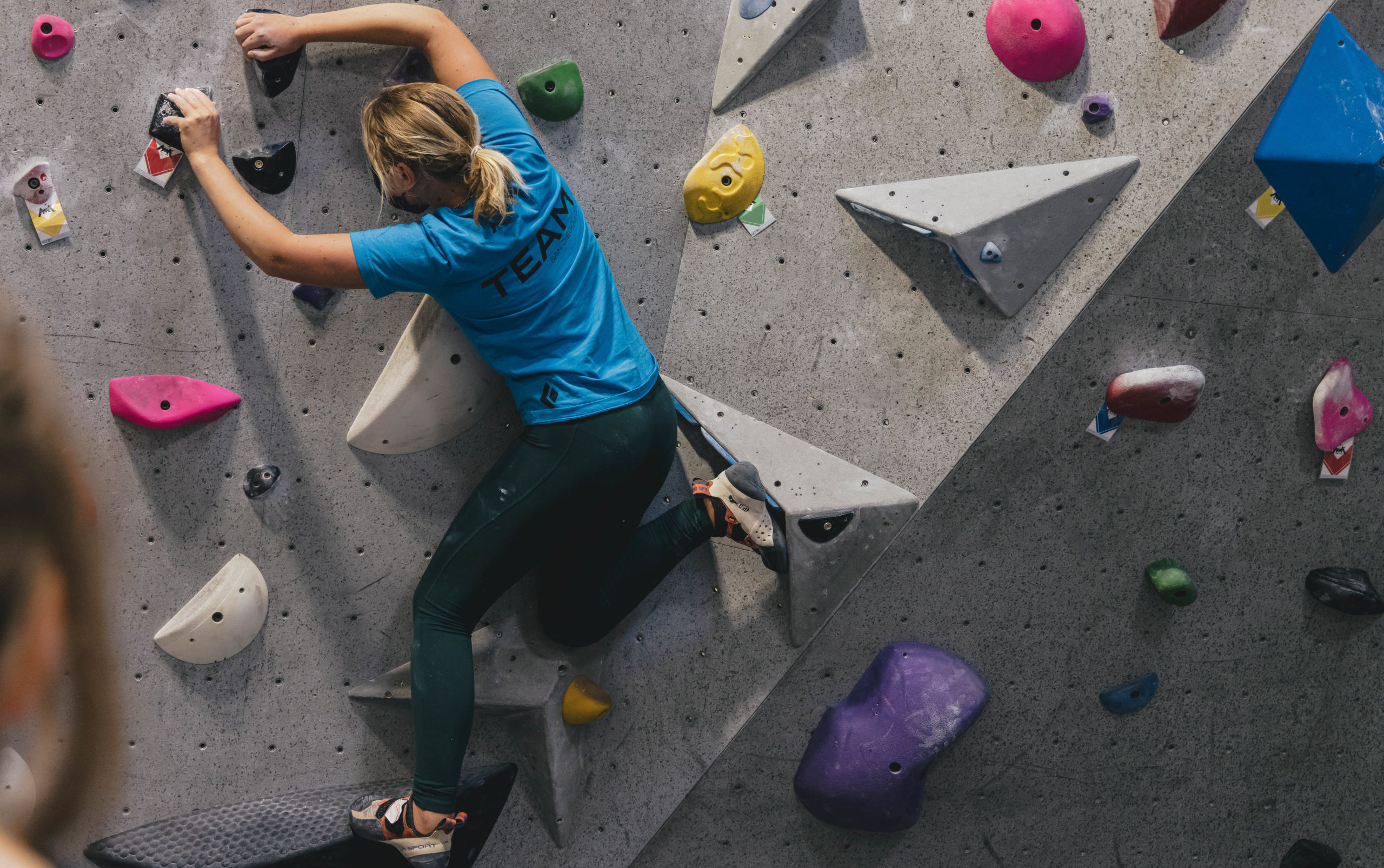 ASCENT TEAM (Ages 7-18)
The Ascent team is designed for athletes ready to build upon fundamental skills within an objective-based goal-oriented training structure. Athletes on this team are not required to compete, but are encouraged to consider competition climbing. This team fosters a fun and supportive environment through the challenges of competition.
RATIO: 6 climbers to 1 coach (6:1)
PRICE: $225 per month
SESSIONS: 
Mondays + Wednesdays @ 4:00pm – 6:00pm
&
Tuesdays + Thursdays @ 5:30pm – 7:30pm
COMPETITIVE CLIMBING TEAMS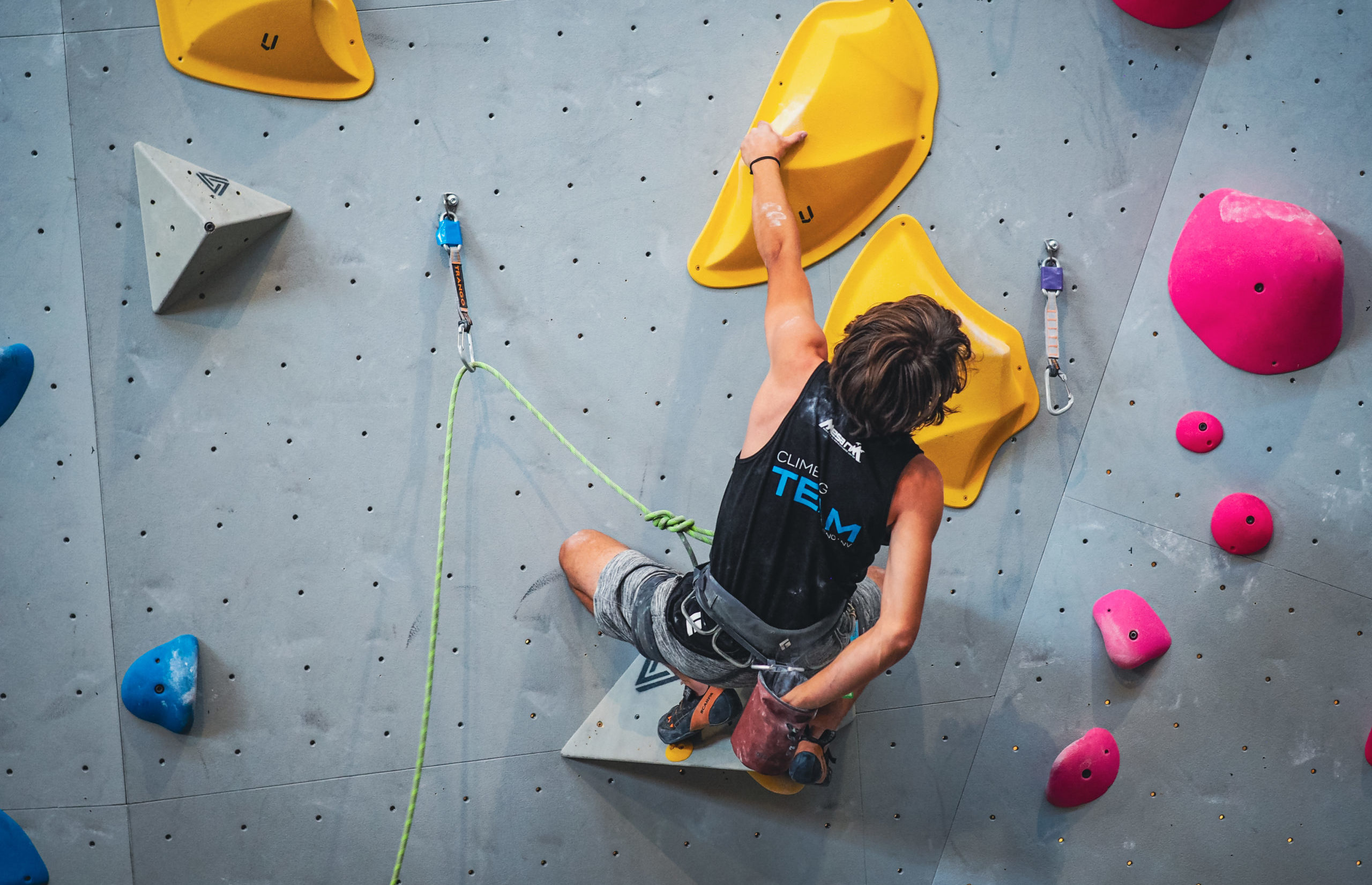 SUMMIT team (Ages 7-18)
The Summit team is for committed climbers who want a serious training environment to prepare for USAC local, regional, divisional and national events. The team coaches will introduce climbers to competition-specific technique development, rigorous strength and endurance training, goal
setting and strategy.
REQUIREMENTS:
Must attend a minimum of two local competitions and one regional competition per season
RATIO: Max of 8 climbers to 1 coach (8:1)
PRICE: $350
SESSIONS: Monday + Wednesday + Thursday
Youth C/D 4:30pm – 7:30pm
Youth B-JR 5:30pm – 8:30pm