YOUTH PROGRAMS
CLIMBING + FRIENDS + FUN
Every climber is on a unique journey to reach their own individual goals. Mesa Rim's recreational youth programs are designed to help climbers of all levels reach new heights by building the best foundation possible in a fun, supportive environment.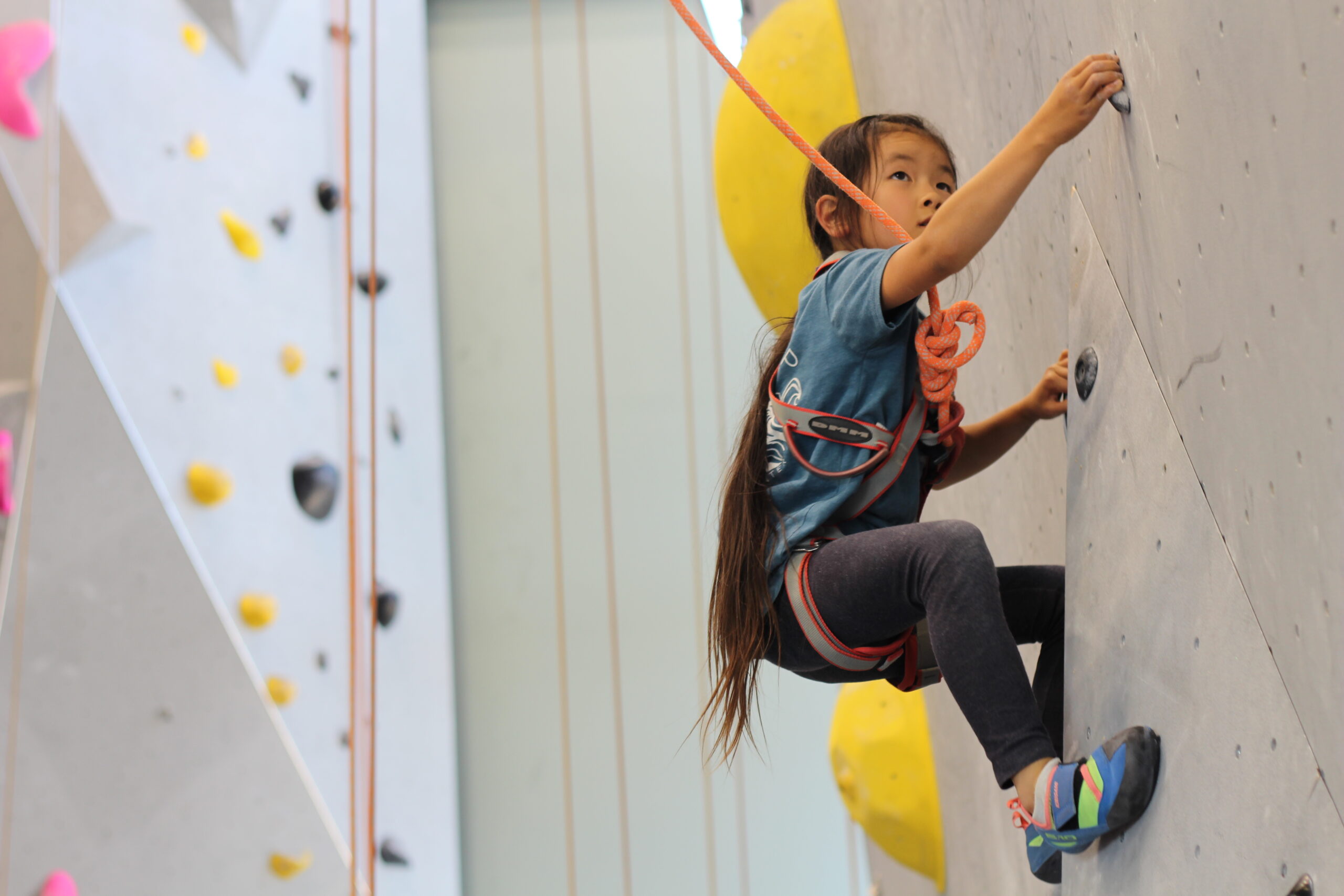 Rock Monsters (Ages 7-13)
Mesa Rim Drop-In programs are a great place for climbers, ages 7 to 13 years old, of all levels to have fun and socialize! During this 1.5 hour program, our highly skilled youth coaches teach basic climbing techniques and safety while building fitness and coordination. 
RATIO: Four climbers to one coach (4:1)
PRICING: $40/session (Rental Climbing Gear Included)
SESSIONS:
Mondays + Wednesdays
4:30pm – 6:00pm
6:30pm – 8:00pm
Saturdays
10:00am – 11:30am
12:00pm – 1:30pm
2:00pm – 3:30pm
IN ROCK MONSTERS WE LEARN:
Intro to gym etiquette and how to be a community member

Basic footwork and body awareness on and off the wall

How to warm up, basic yoga moves and stretching

Basic rope management skills

Consistency in our climbing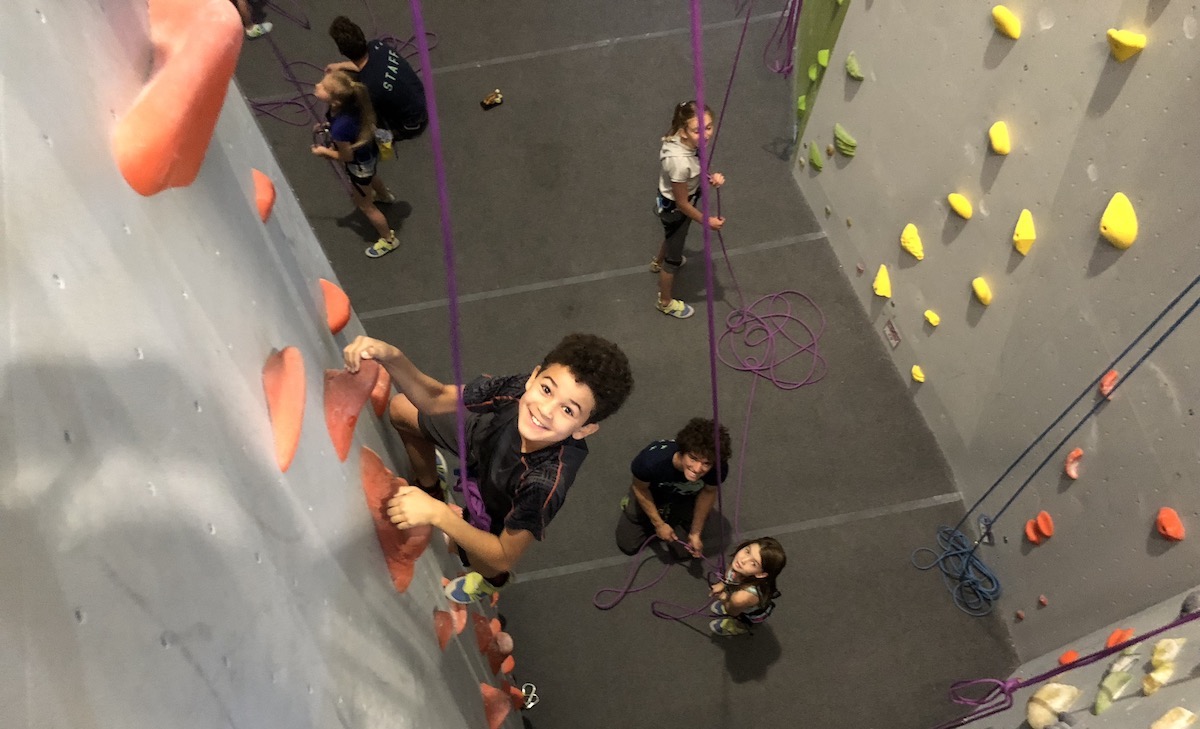 ADVENTURE SERIES (AGES 7-14)
The Adventure Series is a 4-week guided climbing program for youth interested in advancing their climbing skills in a structured environment with the help of expert coaches. The series is intended for beginner to intermediate climbers that have attended Rock Monsters or one of our climbing camps.

RATIO: Five climbers to one coach (5:1)
PRICING: $130/4-week session
SESSIONS: Tuesdays + Thursdays
5:00pm – 6:30pm
7:00pm – 8:30pm
IN ADVENTURE SERIES WE LEARN:
How to demonstrate proper gym etiquette

How to belay & tie knots

Basic climbing footwork & technique

How to warm up & cool down
SERIES INCLUDES:
4-week prepaid membership 

Free belay lesson for parent/guardian

Rental Gear (Harness, Shoes, Belay Device)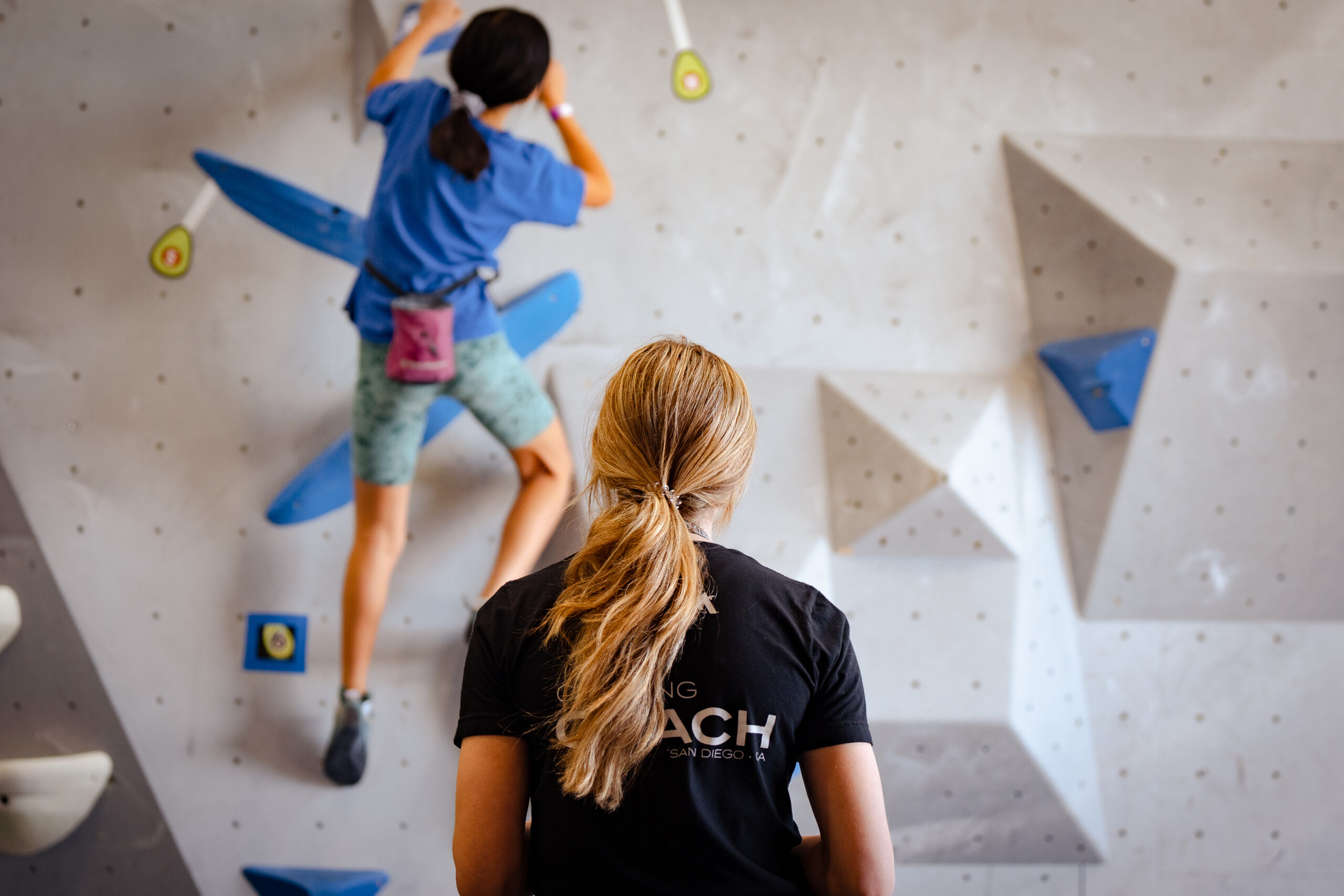 Alpine Team (Ages 7-13)
The Alpine Team focuses on developing climbers into our team community, without the expectations of our competitive team. On this team your climber will receive an introduction to our objective-based goal-oriented training systems, learn how to develop a plan to reach their long-term and short-term goals, and take their first step towards joining our competitive team.
RATIO: Five climbers to one coach (5:1)
PRICING: $150 month (Rental Climbing Gear Included)
SESSIONS: Mondays or Wednesdays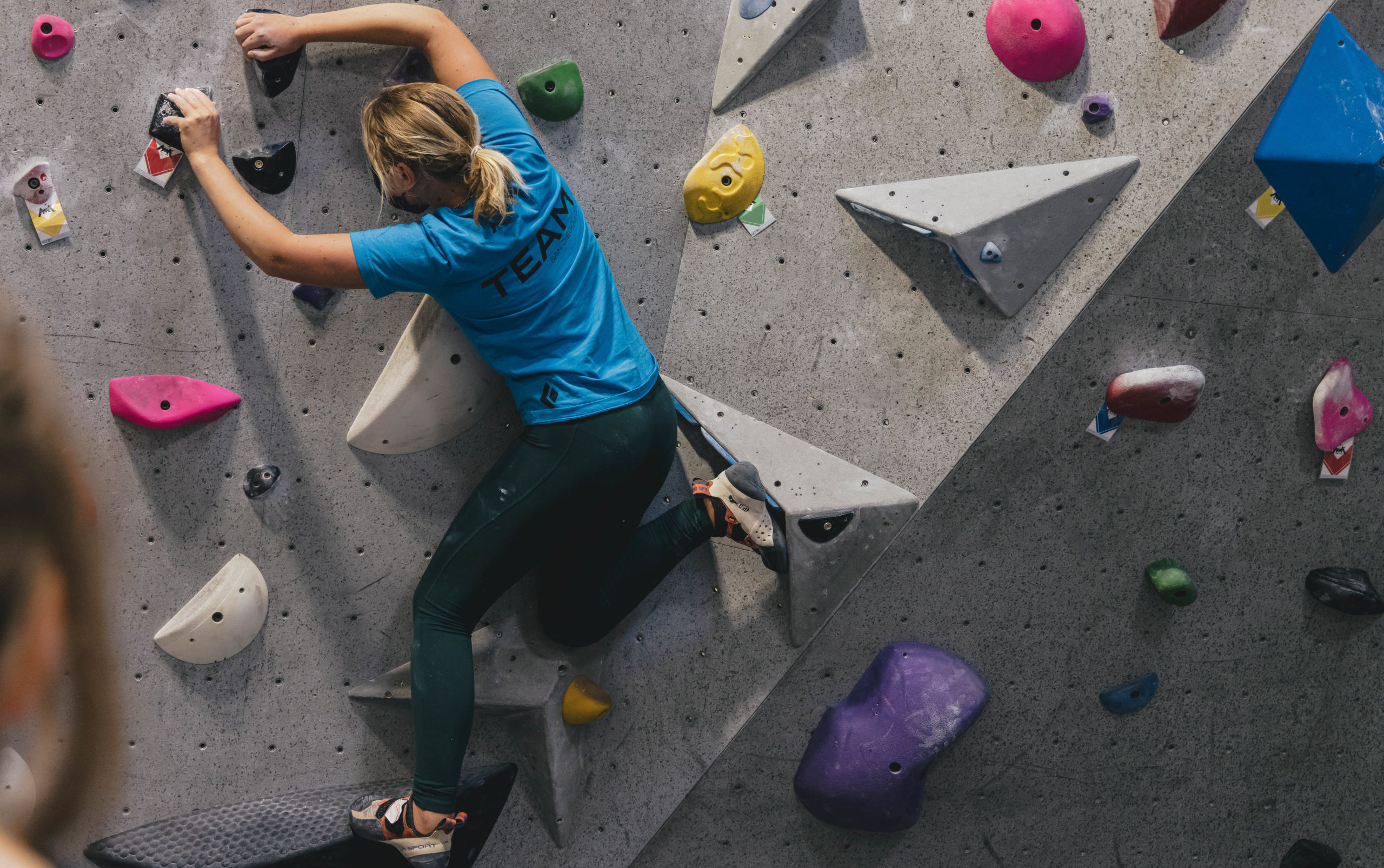 ASCENT TEAM (Ages 9-16)
The Ascent team is designed for athletes ready to build upon fundamental skills within an objective-based goal-oriented training structure. Athletes on this team are not required to compete, but are encouraged to consider competition climbing. This team fosters a fun and supportive environment through the challenges of competition.
RATIO: Five climbers to one coach (5:1)
PRICE: $175 per month
SESSIONS: Tuesdays + Thursdays