Improve your climbing ability with programs designed to boost technique and confidence on the walls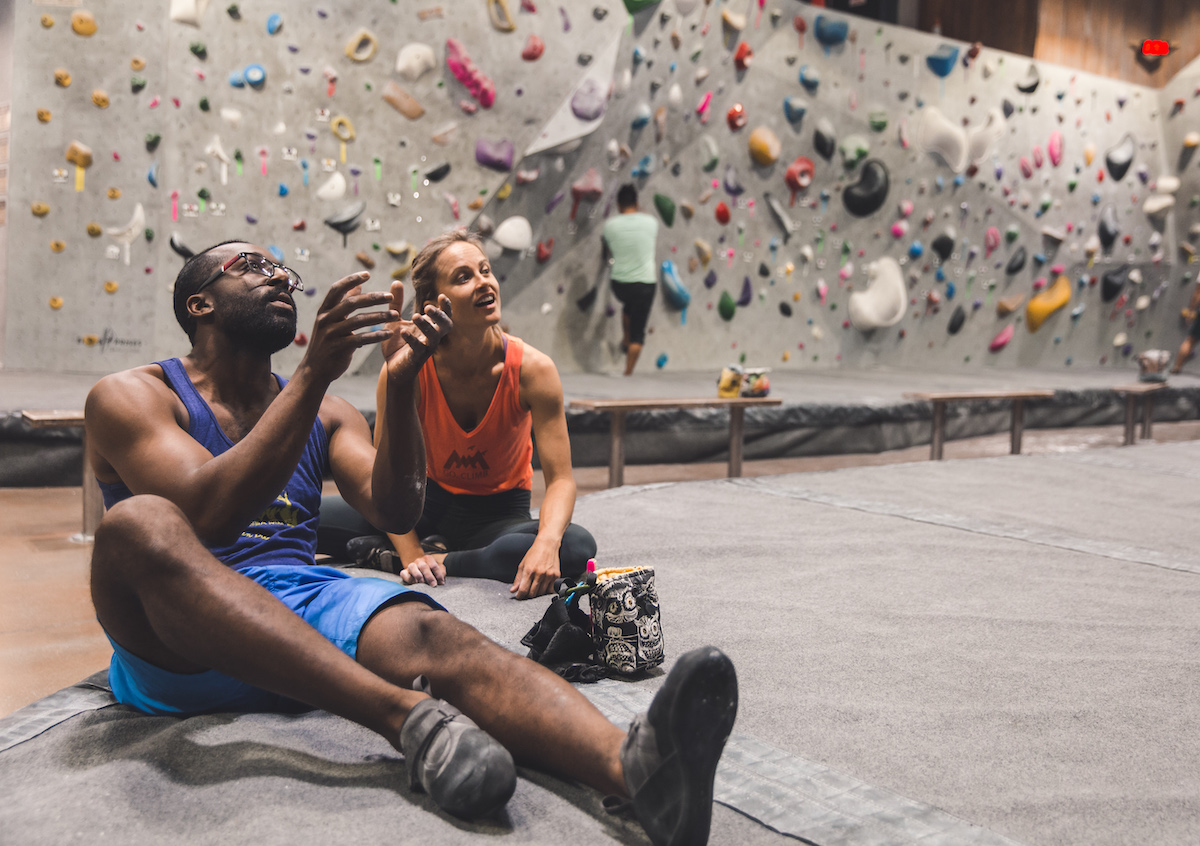 INTRO TO BOULDERING
Curious to learn more about bouldering?
This class offers insight into the climbing discipline of bouldering, which is climbing without any rope or harness! Join us for a 1-hour class where you will meet other new members, learn the fundamentals of bouldering, and basic climbing techniques!
PREREQUISITES:
All participants must be at least 14 years of age.
We are offering this fun introduction to bouldering as a way for new climbers to gain confidence getting on the walls, while also providing a platform to ask questions and experiment with basic techniques. No experience is necessary, just a willingness to have fun and push your limits!
PRICING: Free for Members or purchase with a Day Pass/1 Week Trial
BELAY LESSON
Rope climbers must pass our belay certification test prior to top rope climbing (the tall walls). The best way to pass this test is to take a belay lesson. If you know how to tie a figure-8 knot follow through and are familiar with the P.L.U.S. method of belaying, the lesson may not be required. 
PREREQUISITES:
All participants must be at least 14 years of age.
PRICING: $11
*MUST ARRIVE AT LEAST 15 MINUTES EARLY FOR CHECK-IN*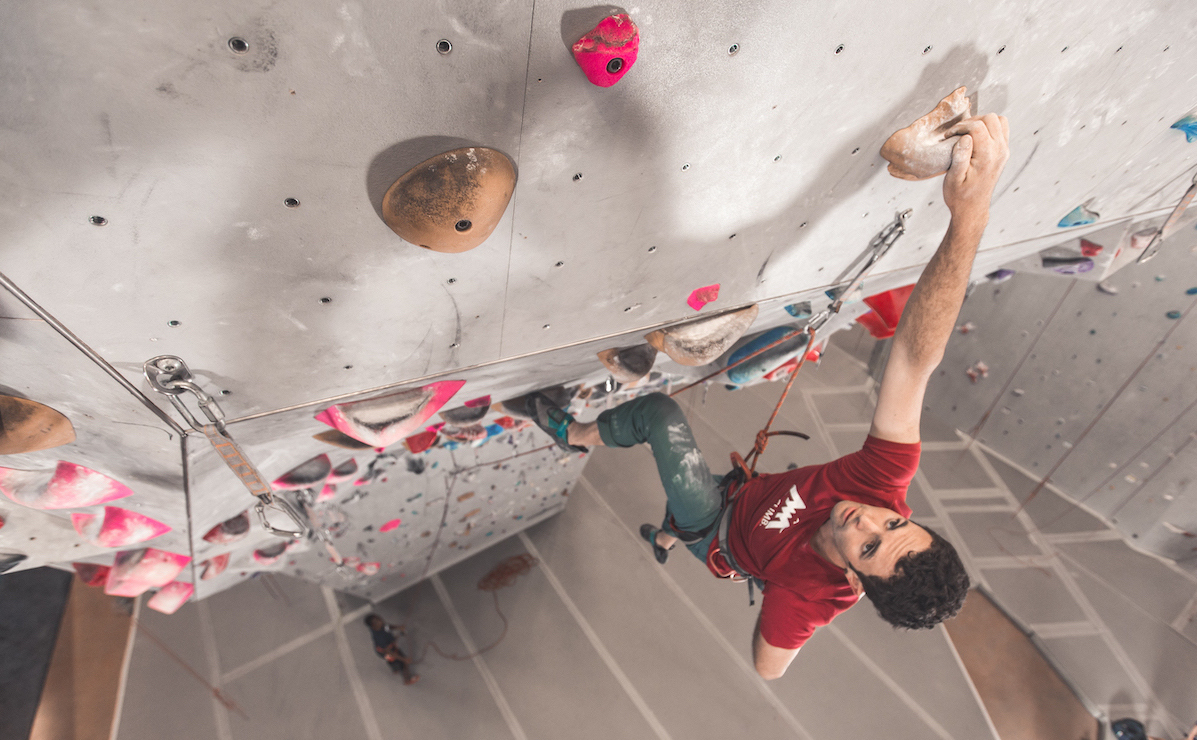 LEAD 101
In this course, participants will learn the basics of lead climbing. Fundamental skills such as clipping stances and lead belaying will be covered. Specific emphasis will be placed on understanding and avoiding risks associated with lead climbing. This class is designed to give you the tools to pass the Lead Test at Mesa Rim and lead safely at any indoor climbing facility.
While there is substantial overlap between leading indoors and outdoors, this class is specifically catered to our indoor facility.

PREREQUISITES:
– Must be able to climb a 5.10a top rope – without hanging
– Top-Rope Belay Certified at Mesa Rim
– At least 3 months of climbing experience recommended
Pricing:
Member: $65
Non-Member: $80
*MUST ARRIVE AT LEAST 15 MINUTES EARLY FOR CHECK-IN*