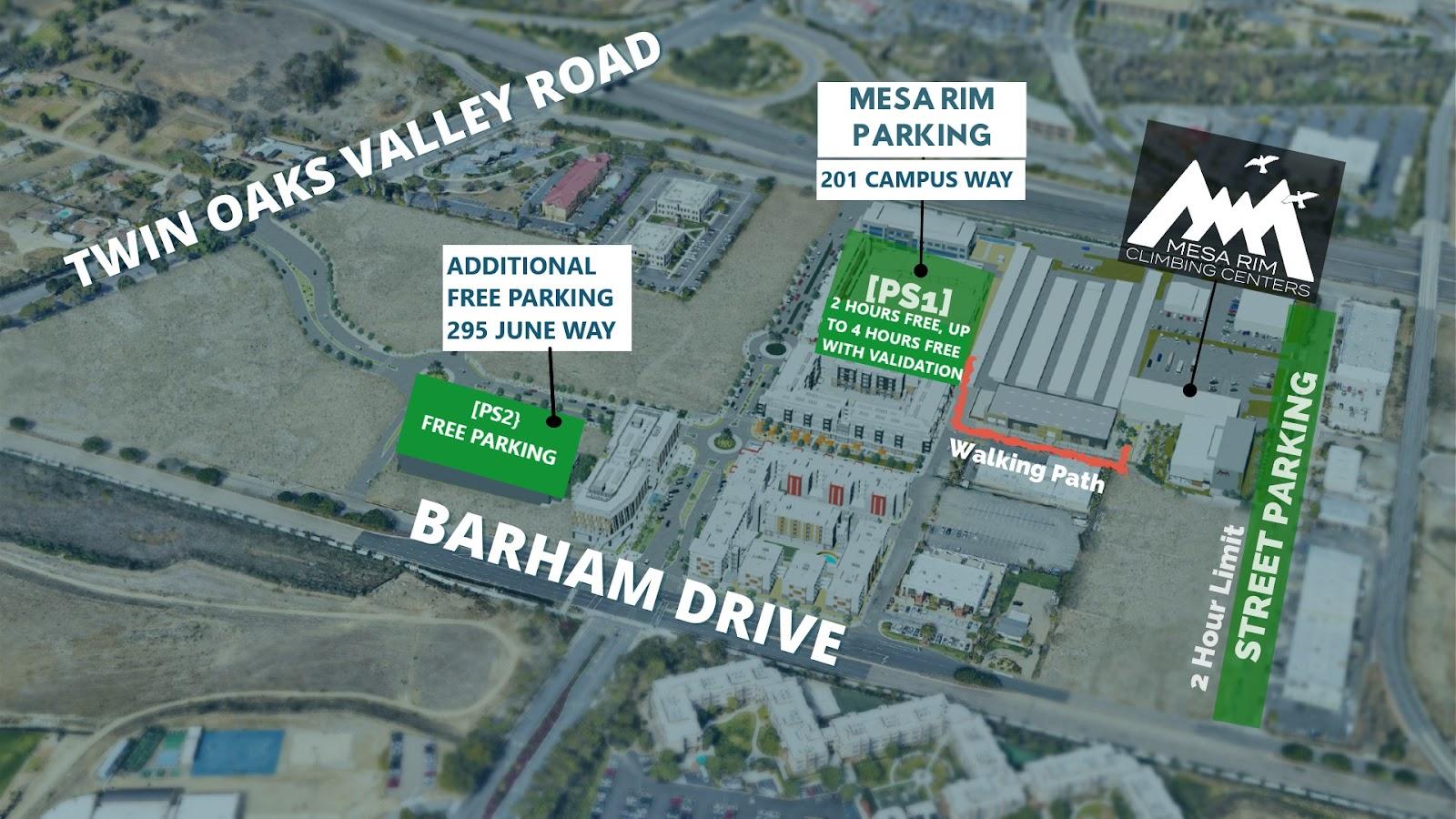 285 Industrial Street
San Marcos, California 92078
Mon – Fri: 6am – 10pm
Sat + Sun: 8am – 9pm
HOW DOES THE PARKING STRUCTURE WORK?
Drive up and take a ticket from a kiosk to raise the barrier arm and gain access.
Choose to either pay for parking at the established hourly rates using a credit card or visit a North City business to validate your ticket.
Return to your car and drive to the exit, using your validated ticket to raise the barrier arm to exit.
You are responsible for paying any remaining balance that is not covered by validation.
Simply: it's just like other paid parking systems you've encountered and are familiar with.
WHAT TYPE OF VALIDATION IS AVAILABLE?
All retailers and restaurant validations are good for up to 4 hours of free parking. Guests will be required to pay for any additional time.
WHAT ARE THE GENERAL PUBLIC PARKING RATES?
The parking rates have been carefully calculated based on a number of factors, including a balance with the CSUSM Student Parking rates to ensure students don't use PS1 irresponsibly. Our priority is to ensure your patrons have abundant parking.
WEEKDAY RATES
0 – 90 minutes FREE
Additional:
1 Hour $4.00
2 Hours $5.00
3 Hours $6.00
4 Hours $9.00
Overnight / 24 Hrs / Lost Ticket $10.00 (2am-5am) (Free w/Permit)
Saturday & Sunday FREE *and holidays (5am – Midnight)
CAN A GUEST HAVE MULTIPLE / STACKING VALIDATIONS IN THE SAME DAY?
Each ticket can only be validated a single time.