YOUTH PROGRAMS
CLIMBING + FRIENDS + FUN
Every climber is on a unique journey to reach their own individual goals. Mesa Rim's recreational and competitive youth programs are designed to help climbers of all levels reach new heights by building the best foundation possible in a fun, supportive environment.
MINI MONSTERS (Ages 4-6)
Our Mini Monster Drop-In program is one of a kind for climbers this age. We offer small, intimate group sizes catering to very young climbers. The Mini Monster Drop-In is a great place to introduce brand new climbers to the gym, and for climbers of all levels at this age to have fun and socialize while learning new skills together.
RATIO: Three climbers to one coach (3:1)
PRICING: $50/session or 10-Session Punchcard/$400
In Mini Monsters we learn:
Basic body awareness on and off the wall

How to participate & have patience

How to persevere through challenging climbs and movements

How to create consistency in our climbing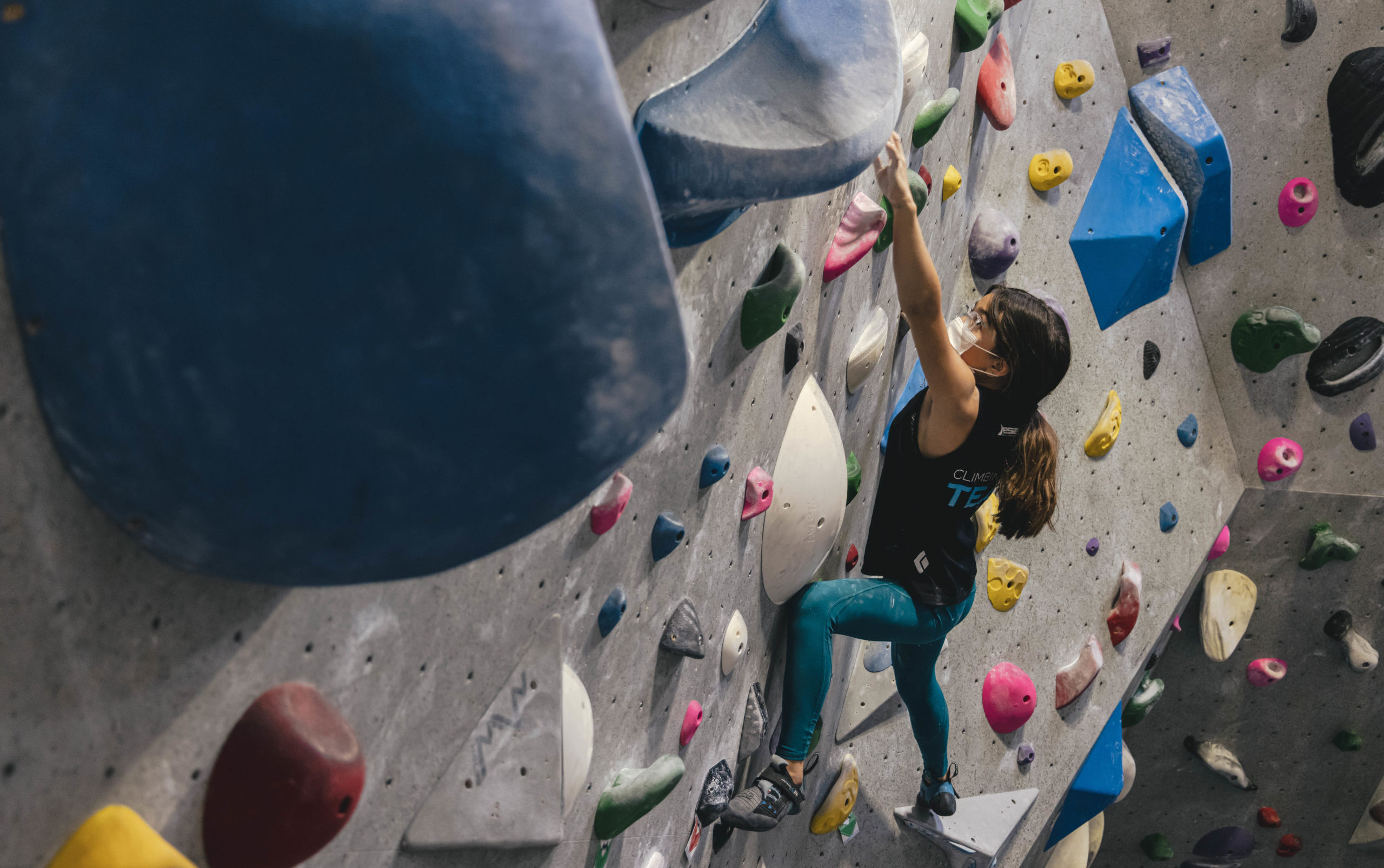 BASECAMP CLUB TEAM (Ages 7-16)
Our Basecamp program is a monthly recurring program for youth interested in learning basic climbing techniques under the guidance of a coach. This program is best suited for children with some climbing experience, either through our drop-in programs or camps.
SESSIONS: Mondays and Wednesdays, 5:30 pm – 7:00 pm
PRICING: $225/month
IN BASECAMP WE LEARN:
Perseverance, problem solving and team camaraderie

Good climbing habits (warm ups, cool downs, fitness routines)

Climbing footwork & technique
CLUB TEAM INCLUDES:
Athlete Membership to all Mesa Rim locations

1.5hr practice w/ coach twice a week

Discounted private instruction

Team Jersey (must be worn during practice)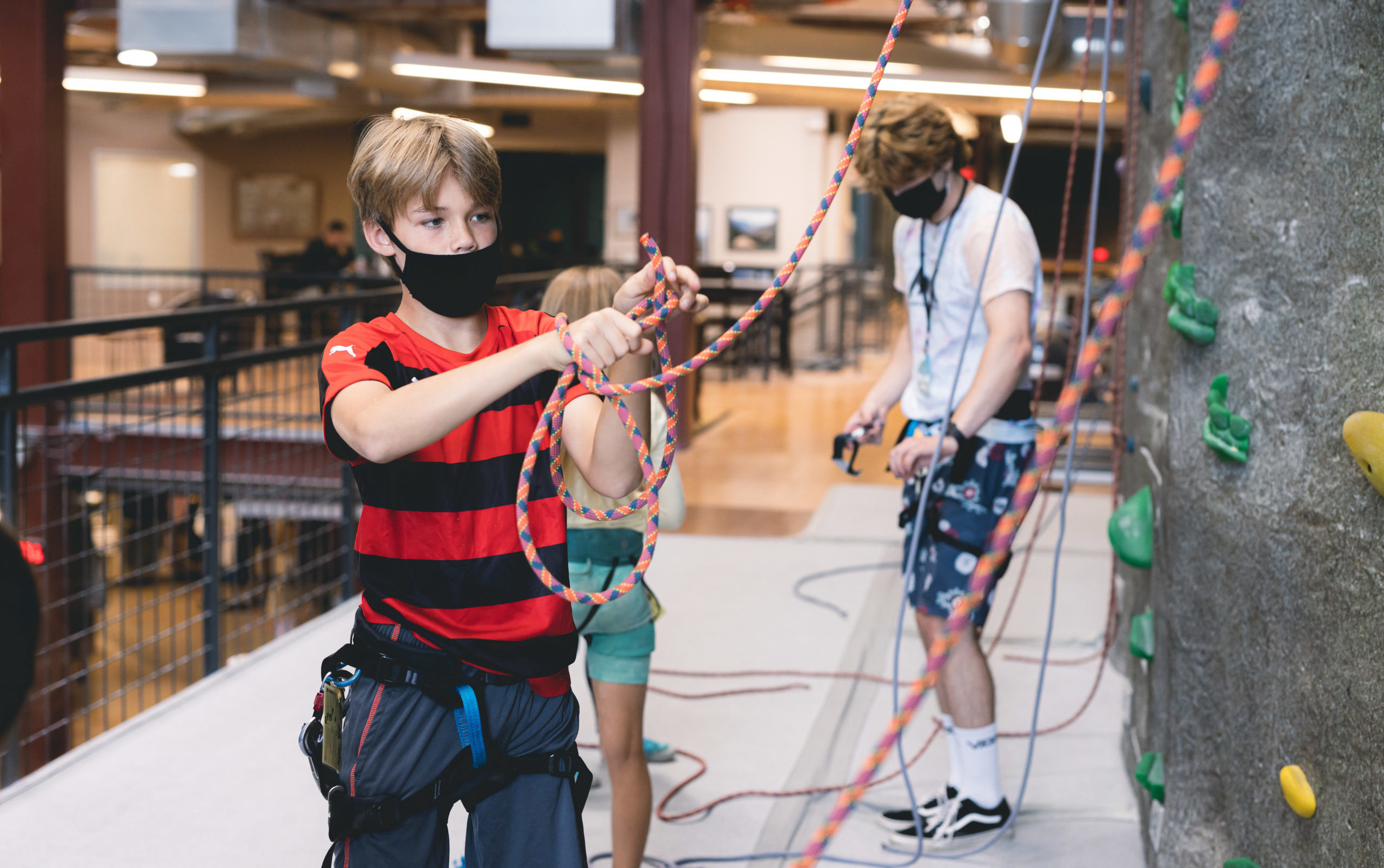 Rock Monsters (Ages 7-13)
Mesa Rim Drop-In programs are a great place for climbers, ages 7 to 13 years old, of all levels to have fun and socialize! During this 1.5 hour program, our highly skilled youth coaches teach basic climbing techniques and safety while building fitness and coordination.
RATIO: Four climbers to one coach (4:1)
PRICING: $45/session or 10-Session Punchcard/$400
In Rock Monsters we learn:
Intro to gym etiquette and how to be a community member

Basic footwork and body awareness on and off the wall

How to warm up, basic yoga moves and stretching

Basic rope management skills

Consistency in our climbing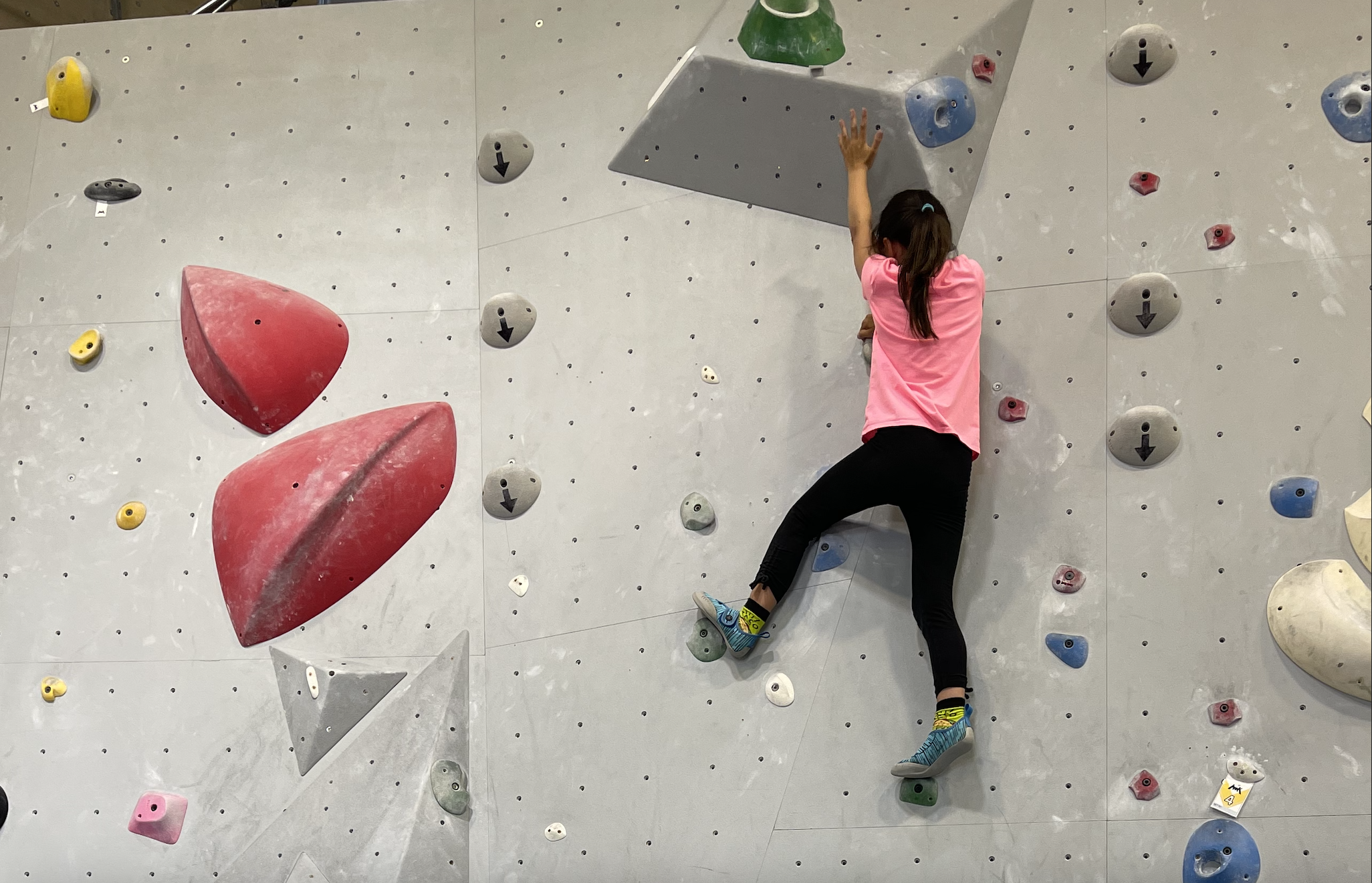 ASCENT TEAM (Ages 9-14)
The Ascent team is our recreational competitive program. This program will focus on a competitive season independent of USA Climbing. Emphasis is on learning rules and fundamentals of competitive climbing. All competitions will happen at one of the Mesa Rim facilities. This team fosters a fun and supportive environment through the challenges of competition.
SESSIONS:
REQUIREMENTS:
Must be 9 – 14 yrs
Must have coach recommendation
PRICE: $275 per month
Interested in signing up? Reach out to Head Coach: Colleen@mesarim.com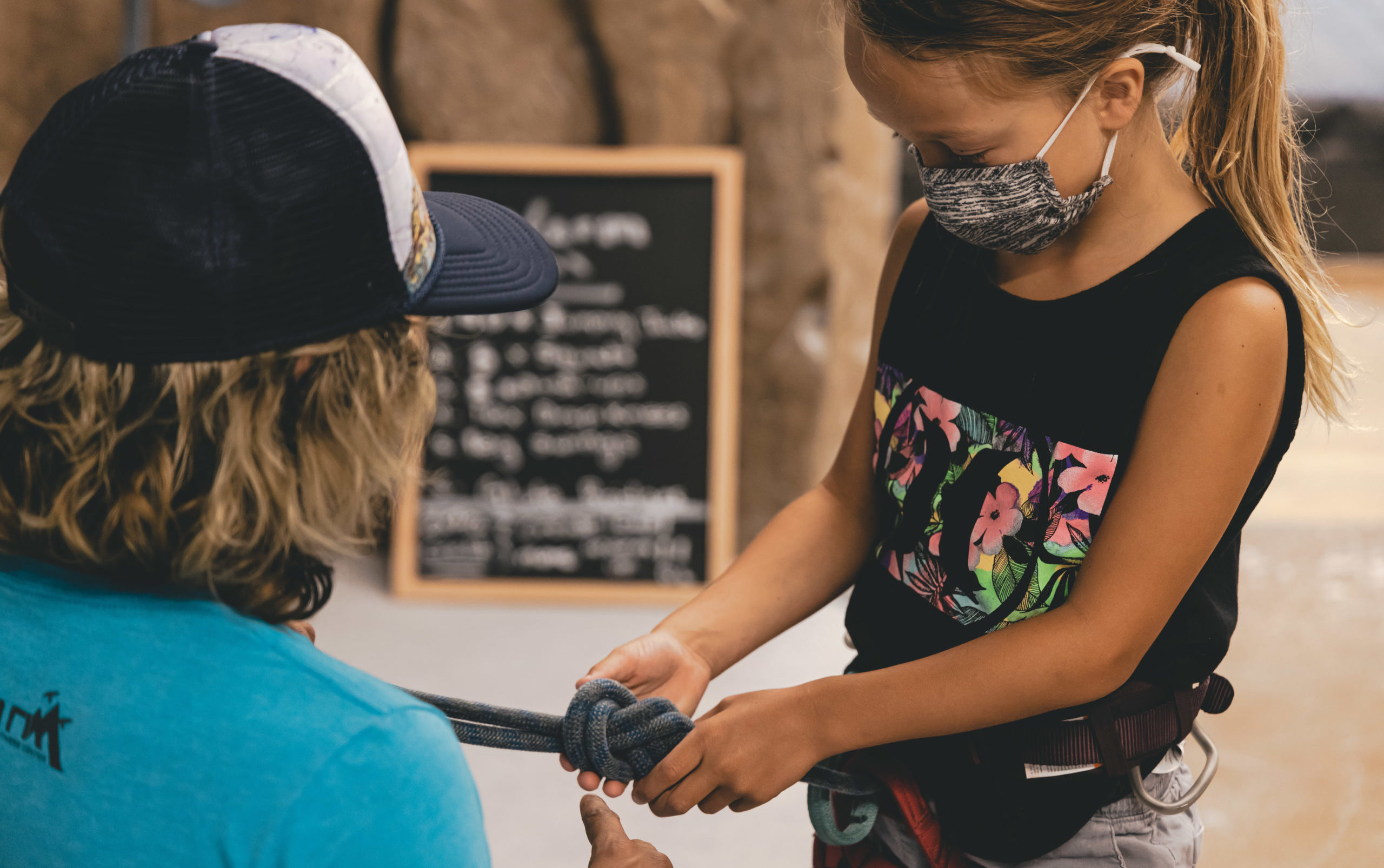 ADVENTURE SERIES (AGES 7-16)
The Adventure Series is a 4-week guided climbing program for youth interested in advancing their climbing skills in a structured environment with the help of expert coaches. The series is intended for beginner to intermediate climbers that have attended Rock Monsters or one of our climbing camps.

RATIO: Four climbers to one coach (4:1)
PRICING: $140/4-week session
IN ADVENTURE SERIES WE LEARN:
How to demonstrate proper gym etiquette

How to belay & tie knots

Basic climbing footwork & technique

How to warm up & cool down
SERIES INCLUDES:
4-week prepaid membership 

Free belay lesson for parent/guardian

Rental Gear (Harness, Shoes, Belay Device)