Improve your climbing ability with programs designed to boost technique and confidence on the walls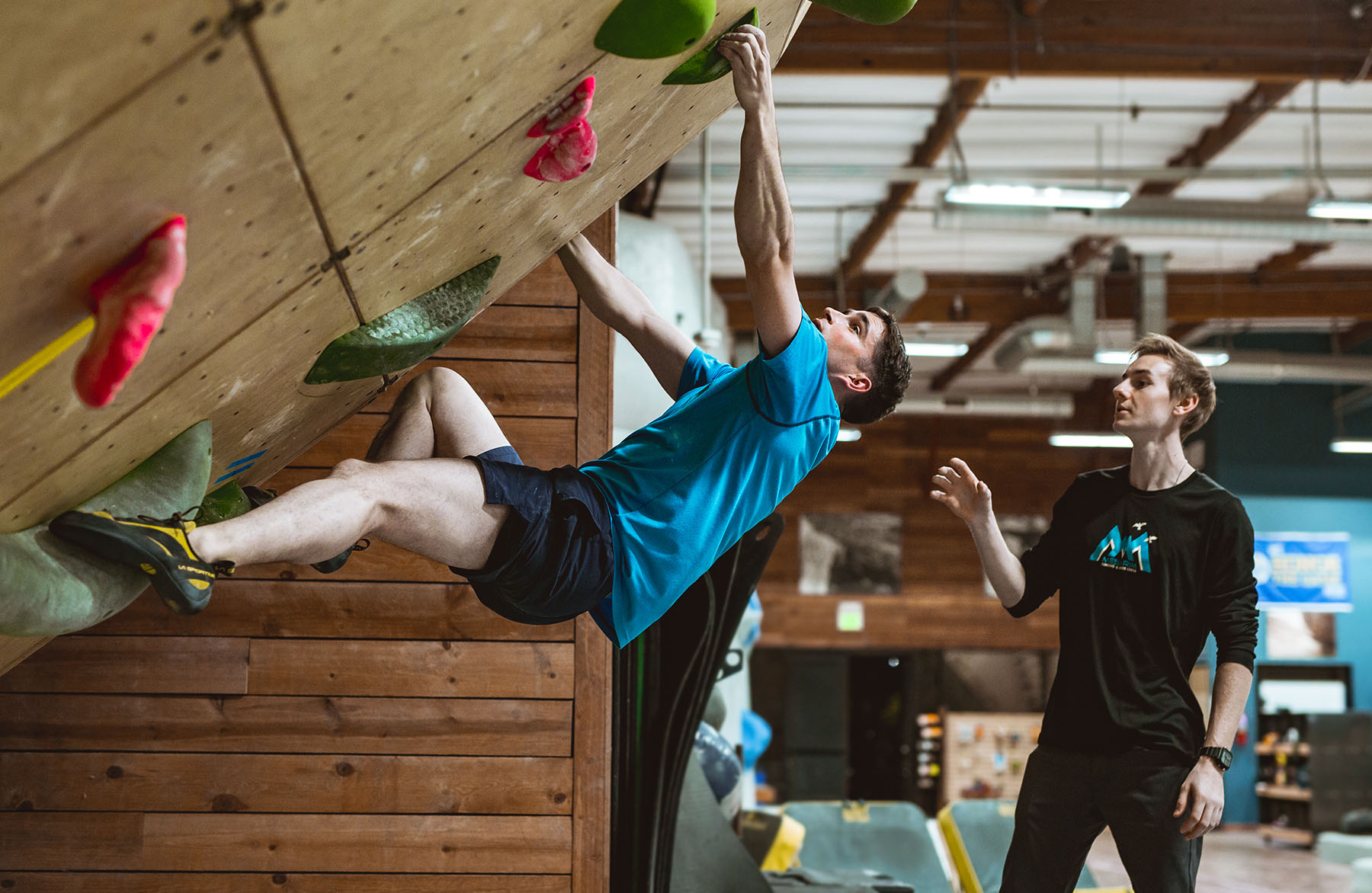 Adult Climbing Team
This team is geared toward anyone that is looking to become a better climber! Through consistent practices with a Mesa Rim coach climbers will go through a rigorous climbing assessment to help develop realistic short and long-term goals. Climbers will learn technique, mobility exercises, proper warm-up, strength, power, and endurance. 
Requirements:

17+ years old

Monthly commitment

Price:

Includes:

Standard Monthly Membership

(2) 2-hour practices per week

When:

Wednesday 7-9pm
Sunday 5-7pm
Intro tO HANGBOARDING
Learn how to safely and effectively use a hangboard to build finger and grip strength. ($10 Member / $15 Non-Member)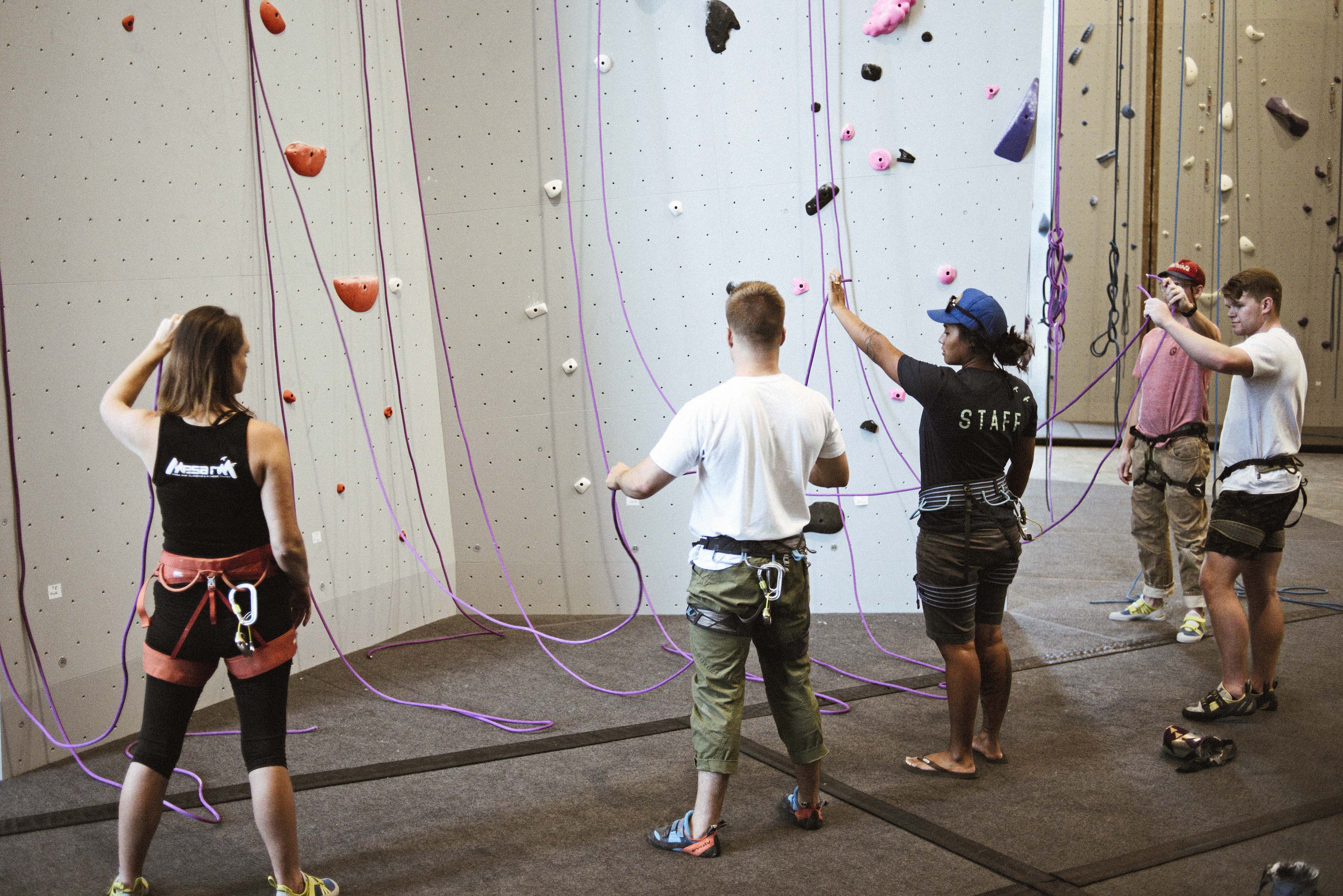 BELAY LESSON
Rope climbers must pass our belay certification test prior to top rope climbing (the tall walls). The best way to pass this test is to take a belay lesson. If you know how to tie a figure-8 knot follow through and are familiar with the P.L.U.S. method of belaying, the lesson may not be required.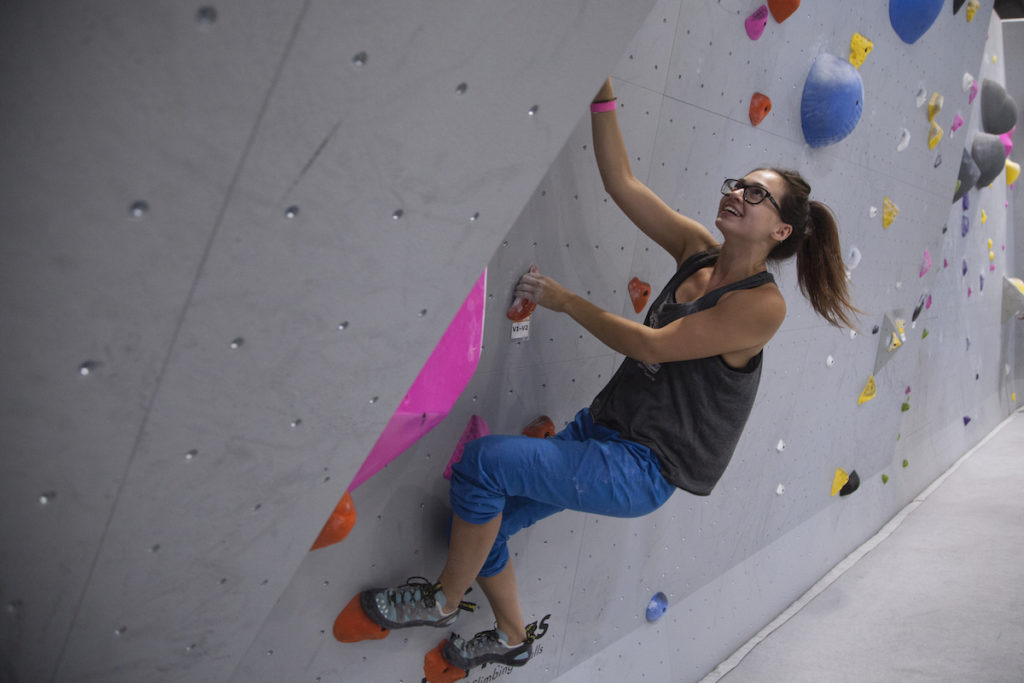 LEARN TO CLIMB SERIES
What:

This three-part series will teach you everything you need to know about the basics of rock climbing! Instructors will focus on the fundamentals of indoor rock climbing, the concepts of footwork and movement, and basic climbing positions to help improve your climbing skills. ($30 Members / $45 Non-Member)
Who:

 

Best for newer climbers!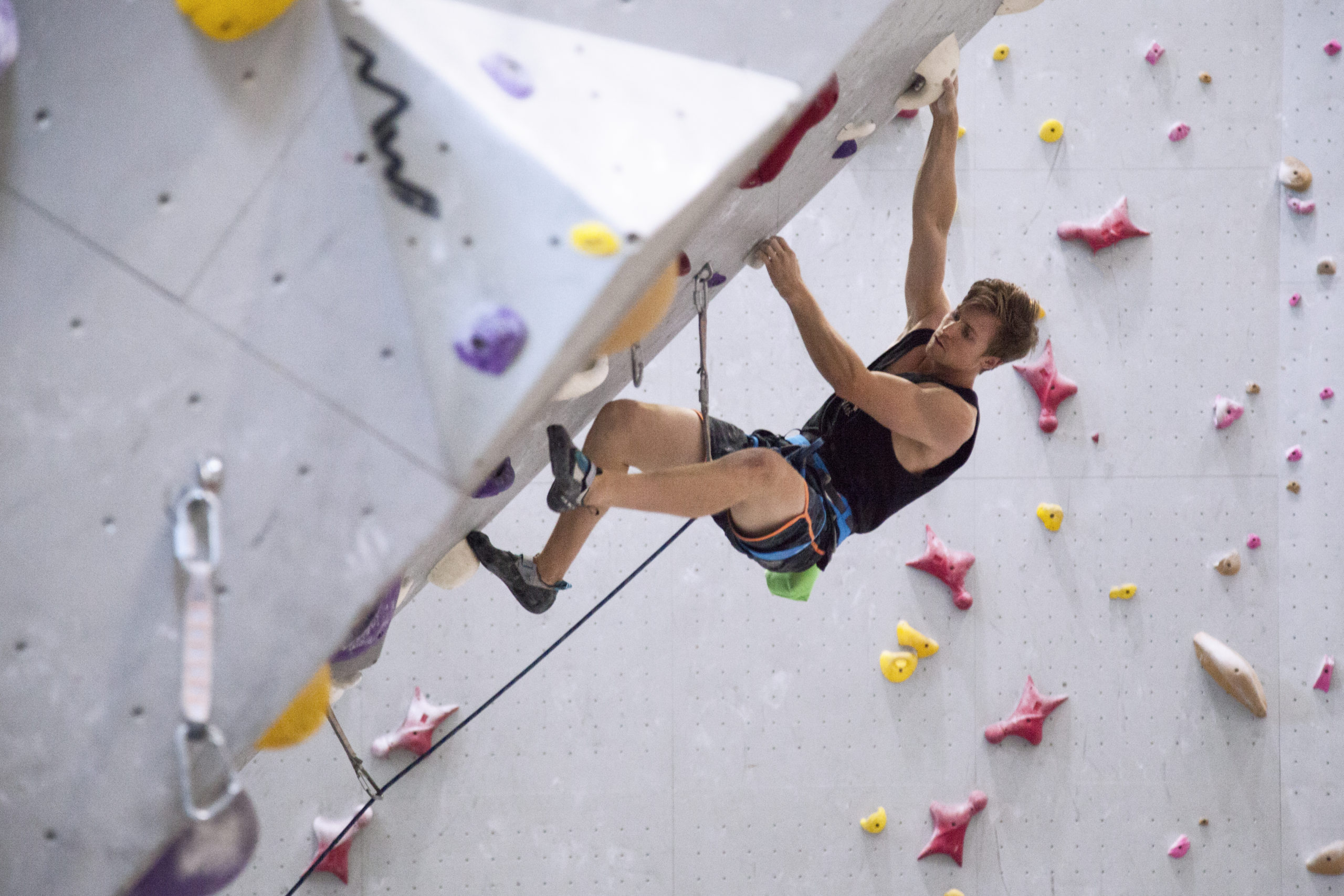 LEAD TACTICS
This three-part series will teach you advanced techniques to advance your lead climbing skills! Instructors will focus on the technical, mental, and physical aspects of leading in each 2-hour class session over the course of three weeks.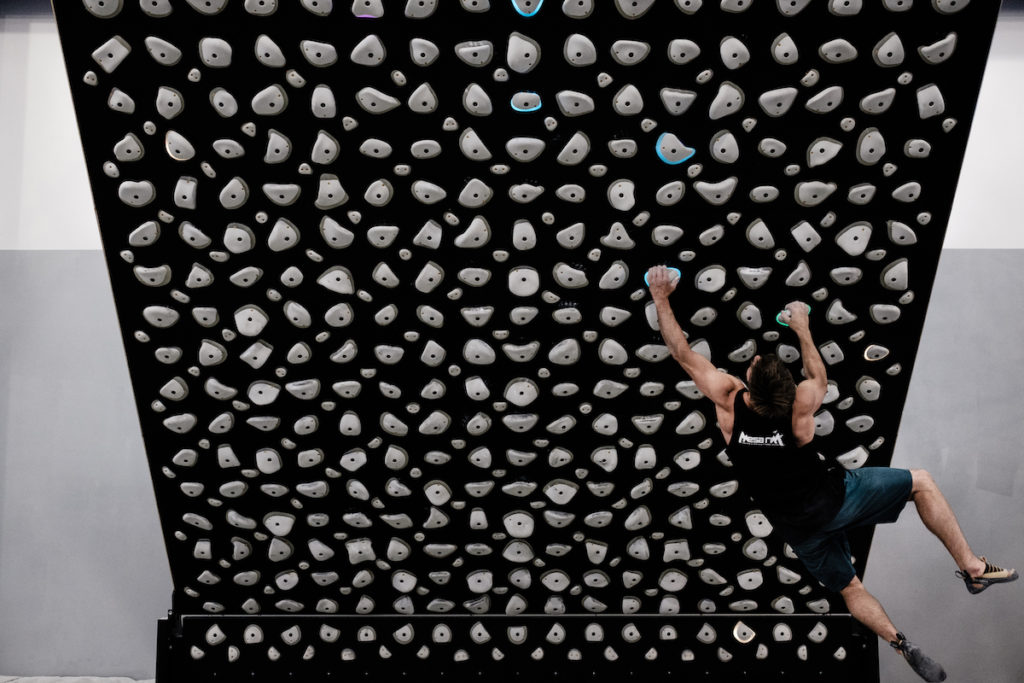 HOUR OF POWER
Learn how to effectively utilize our campus and Kitler boards to build upper body strength for harder, steeper climbing movement! ($10 Member / $15 Non-Member)
Prerequisites:
Climbing minimum V4

Come warmed up!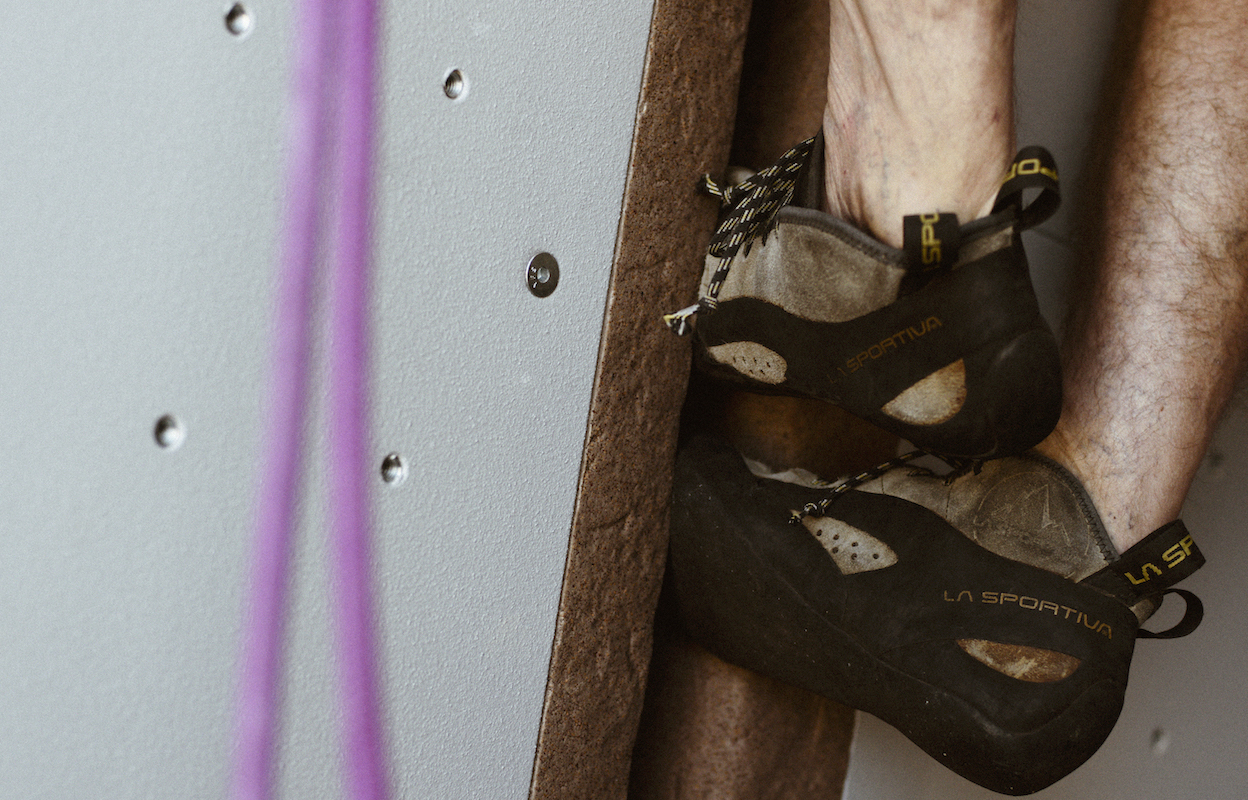 INTRO TO CRACK CLIMBING
Learn basic fundamentals of crack climbing such as hand jams, foot jams and more! ($10 Member / $15 Non-Member)
CLIMB SMARTER, CLIMB HARDER
In this course, you will learn the basic tactics for planning climbing movement to help you become a more technically efficient and smarter climber. You will then use these skills to learn how to work on a climb at your limit! ($10 Member / $15 Non-Member)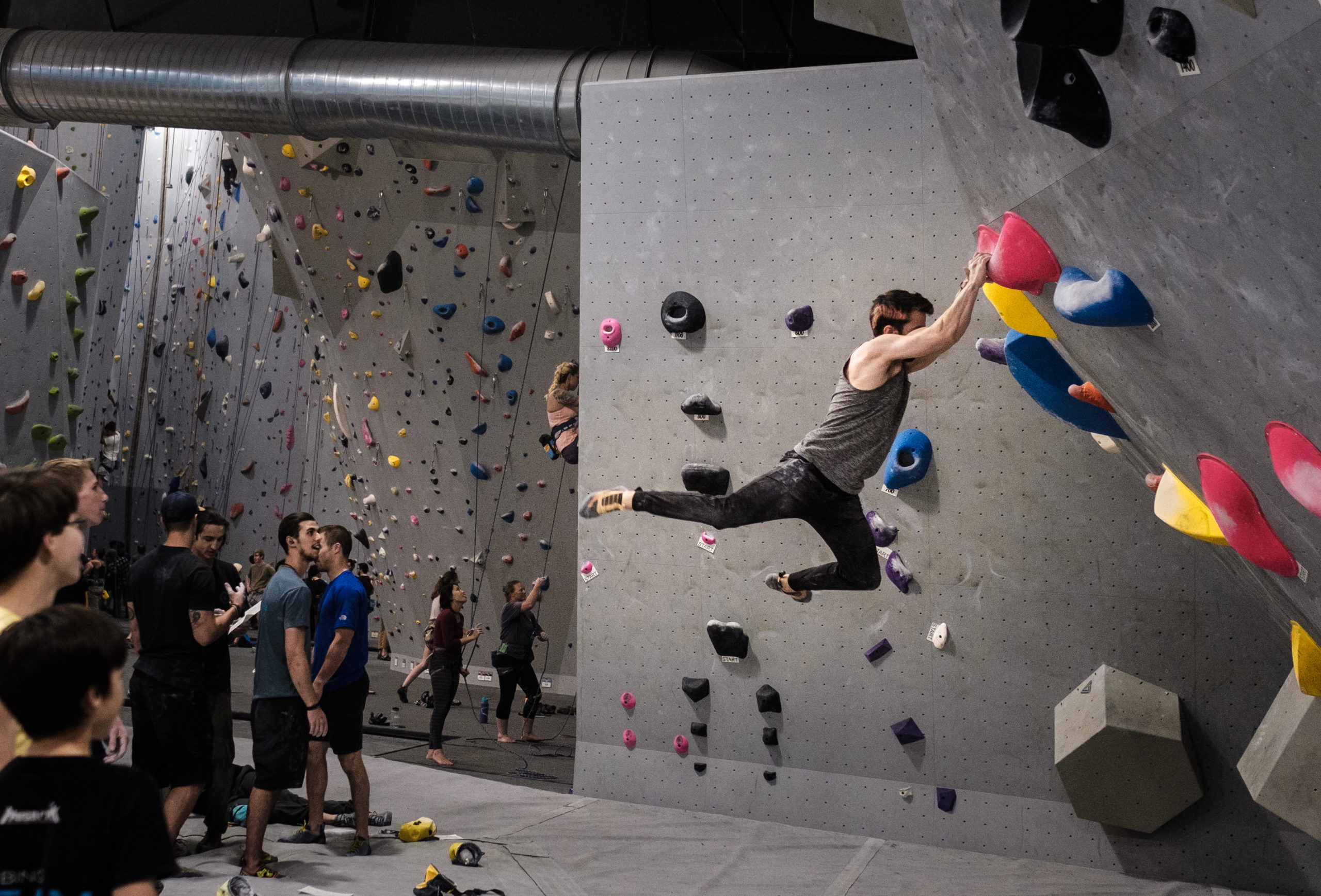 INTRO TO DYNAMIC MOVEMENT
Learn how to climb with more power through practicing deadpoints, dynos, and more! ($10 Member / $15 Non-Member)