Every climber is on a unique journey to reach their own individual goals. Mesa Rim's recreational youth programs are designed to help climbers of all levels reach new heights by building the best foundation possible in a fun, supportive environment.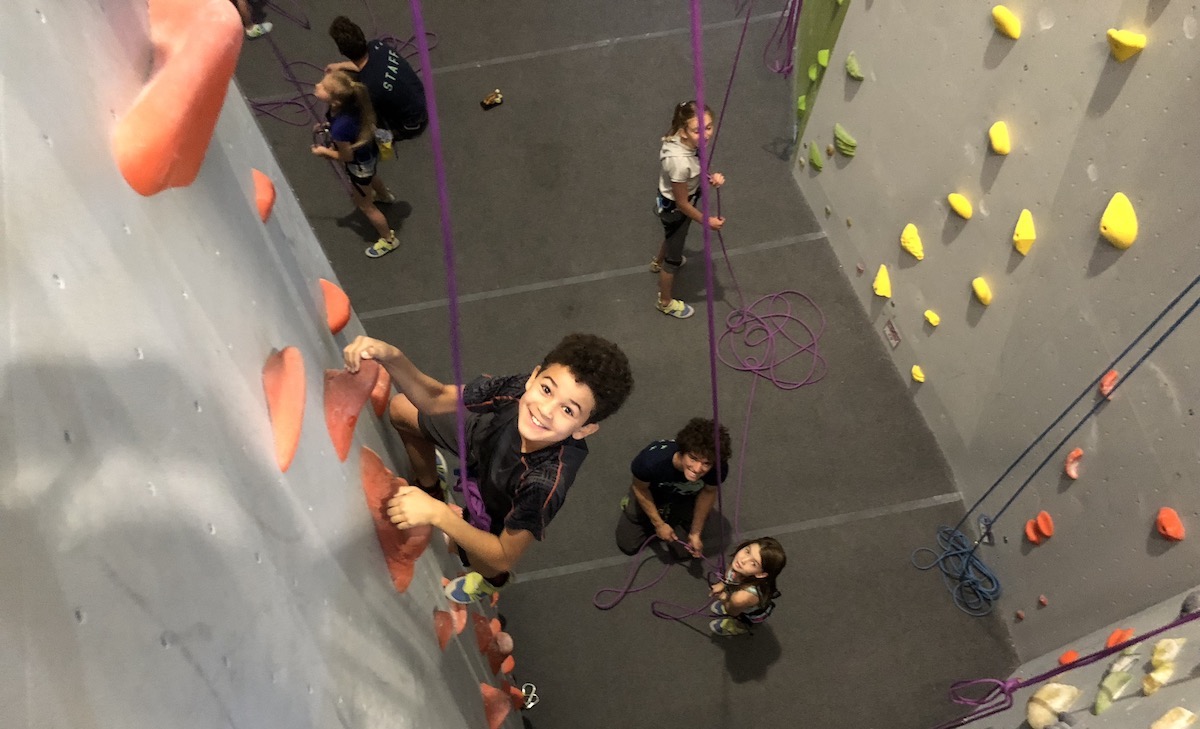 Rock Monsters DROP-IN Program
Rock Monsters is an entry level program, where new climbers are introduced to the sport of rock climbing.  The program is led by our experienced youth coaches and offers a fun and educational experience. 
1:4 Coaching Ratio
REQUIREMENTS: Must be 7 to 13 years old
PRICE: $50 per session (harness and shoe rental included)
SESSIONS:
Sunday: 1:30pm – 2:30pm

Monday: 2:30pm – 3:30pm

Tuesday: 4:30pm – 5:30pm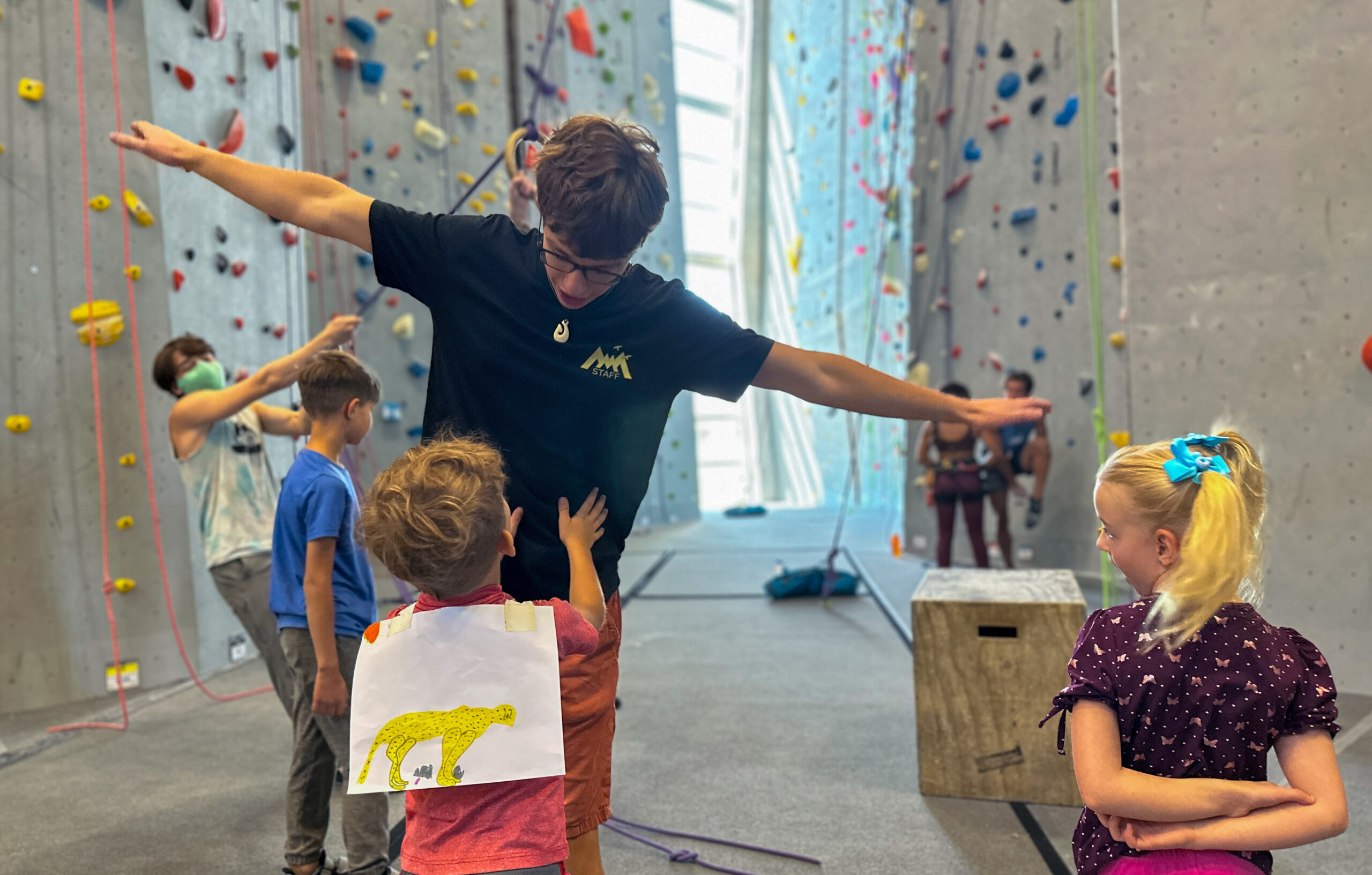 ADVENTURE SERIES
Adventure Series is a 4-week guided climbing program for youth interested in advancing their climbing skills in a structured environment with the help of experienced coaches. The series is intended for beginner to intermediate climbers that have attended Rock Monsters or one of our climbing camps.
1:6 Coaching Ratio
REQUIREMENTS: Must be 7 to 16 years old
PRICE: $200 per 4-week session
SESSIONS: 
Thursdays: 4:00pm – 6:00pm

Tuesday: 12:00pm – 2:00pm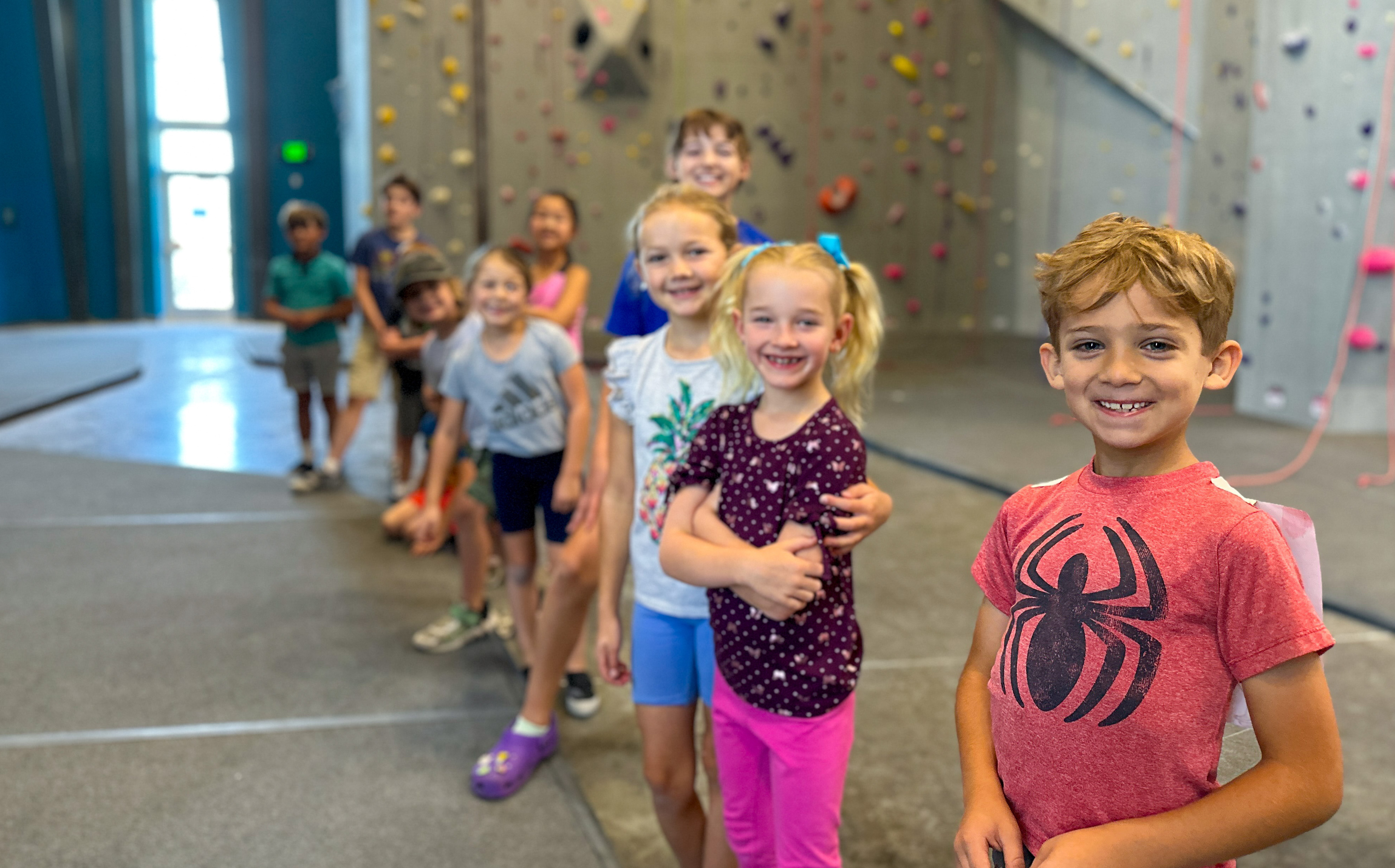 1-5 Day Rock Climbing Camps
Mesa Rim's Climbing Camp is a great place for young adventurers to experience rock climbing, learn new skills and make great friends!
Camp activities are tailored to each child based on their age and experience level. Under the guidance of experienced coaches, campers will learn climbing movement, how to tie knots and belay other climbers. They'll also play fun, mentally challenging games, do arts and crafts, and work on their flexibility and mindfulness during our youth yoga.
At a Glance:
Camps run from 9AM to 3PM (extended care available)
For youth ages 7-13 years; campers must be at least 7 the day camp starts
Campers must bring their own lunch
Discounts for siblings and multi-session sign-up