Earn Your Yoga Teaching Certificate from Mesa Rim
Upcoming Courses:
Begins – August 19th, 2023
Ends – April 14th, 2024
Early Registration Opens Monday, January 2nd, 2023!
Looking for more information? Reach out to get in contact with our Yoga Supervisor!
Ready to enroll? Register for our YTT Program today!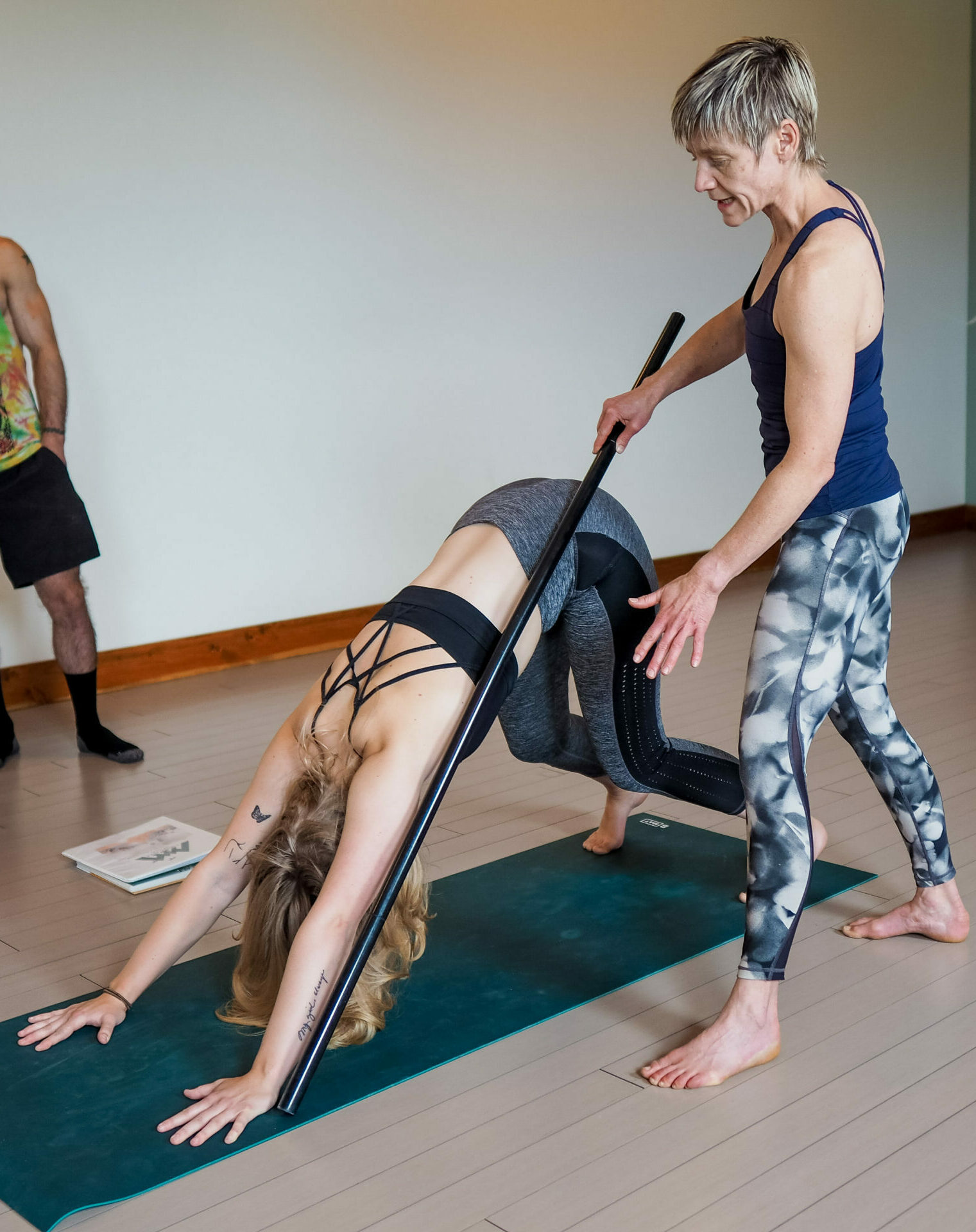 WHY YOGA TEACHER TRAINING?
Develop Healthy Skills for Life
Teach Yoga to Your Community
THE MESA RIM DIFFERENCE
Mesa Rim Yoga Studios offer a wide variety of yoga styles for all levels, from traditional to modern practices. Our teacher training offers in-depth exposure to all aspects of yoga, from its ancient roots to current research and modernized yoga styles. 
The goal of this training is to provide a platform to share that diversity so that each student can experience the richness of a multidisciplinary approach and be optimally prepared for an entry-level position at almost any yoga studio.
Graduates of this program can expect to leave with the ability to comfortably and confidently teach an inclusive all levels vinyasa flow class while incorporating the deeper aspects of traditional yoga. Other topics include anatomy & physiology of yoga, yoga philosophy, history of yoga, yoga for climbers, adjustments, meditation, pranayama (breathing), yoga class theming, modern shifts in the alignment paradigm of yoga, and the business of yoga. 
This cutting-edge program is a modern approach to yoga teacher training; Mesa Rim's training will not only include diving into various textbooks commonly studied in most yoga trainings, but also includes many digital resources such as TED talks, podcasts, and videos that will enrich both the student's skills at teaching yoga and the student's life. Lasting relationships will be built in this training amongst the students and teachers, and all participants can expect a life-shifting and expansive experience.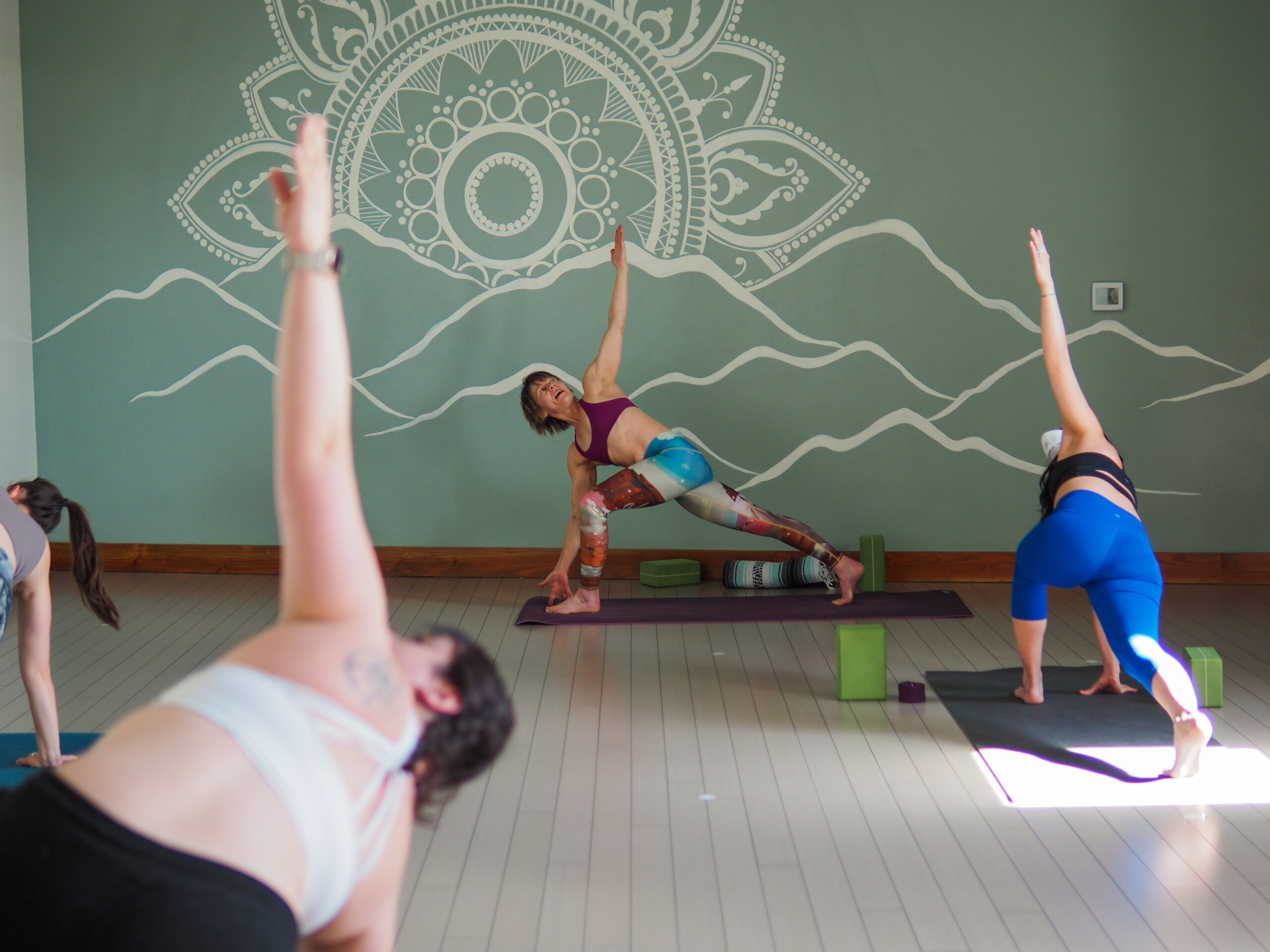 GAIN WORLDWIDE RECOGNITION
The training you receive at Mesa Rim is certified by the Yoga Alliance, which is the most reputable governing body in yoga worldwide.
SESSION SCHEDULE
Saturdays & Sundays (8:15 AM to 6:00 PM)
| | |
| --- | --- |
| Week 1 | August 19-20 |
| Week 2 | Sept 16, 17 |
| Week 3 | Sept 30-Oct 1 |
| Week 4 | October 14-15 |
| Week 5 | November 4-5 |
| Week 6 | November 18-19 |
| Week 7 | December 9-10 |
| Week 8 | Jan 6-7 |
| Week 9 | Jan 20-21 |
| Week 10 | Feb 10-11 |
| Week 11 | March 2-3 |
| Week 12 | March 16-17 |
| Week 13 | April 13-14 |
 RECIEVE COMPLIMENTARY MEMBERSHIP

Tuition for YTT includes full membership to all Mesa Rim Climbing Centers for the duration of the program!
TUITION
$2,800 per student 
$2,600 Early Bird special (registration opens January 2nd, 2023) 
$300 deposit due upon registration 
Payment plans are available (please inquire)
If minimum participant requirement is not met, Mesa Rim reserves the right to postpone/cancel the program with full refund to all participants.
"The YTT program at Mesa Rim helped me realize how capable I am not only of teaching with confidence but also of learning more about myself and how yoga improves my climbing and my capabilities in other activities I enjoy.  Growing from this program within the large, supportive community of Mesa Rim made the experience even richer for me." 
"The Mesa Rim Yoga Teacher Training has been such an adventure! There were moments of bliss, moments of frustration, and moments of life altering knowledge that were indescribable. I feel honored to have learned so much from such a diverse group of humans who are all unique and extraordinary in their own way. I am so grateful for every experience that I had during this training and will do my best to remember these lessons forever."
"I decided to take part in this training  solely to learn more about yoga and the philosophy behind it. The training was a life-changing and one-of-a-kind experience that brought me so much more! It allowed me to create lifelong friendships in a place that I was new to and form everlasting bonds with the teachers and trainees. It sparked my interest not only in learning more about yoga but also teaching it. Mesa Rim's approach of bringing in multiple teachers really gave me a well rounded, all inclusive training."
"Mesa Rim's YTT program moves you through the stages of learning by discussing what yoga really is, how to anatomically align your body, the philosophy of yoga as it applies to how you live, as well as how to further develop yourself to lead and teach. Would recommend for anyone who wants to learn more about yoga and yourself."
FREQUENTLY ASKED QUESTIONS
I HAVE A TIGHT BUDGET - CAN I PAY OVER TIME IN SMALLER PORTIONS WITH A PAYMENT PLAN?
YES! Mesa Rim is happy to work with you to create a payment plan. Please contact Kim (kim@mesarim.com) for more information!
WHAT ARE THE GRADUATION REQUIREMENTS?
COMPLETE 200 CONTACT HOURS OF YOGA TEACHER TRAINING
MASTER THE MATERIAL
Complete ALL coursework material including readings, trainings, observations, and practice teaching.

Teach one full yoga class to your fellow trainees during training.

Complete open book Yoga Exam on final day of training
EXPLORE! … TAKE LOTS OF YOGA CLASSES!
Take a minimum of 10 yoga classes either in or outside of Mesa Rim and




complete Yoga Class Review Form for each class.
OBSERVATION 
Observe 2 – 4 yoga classes at Mesa Rim. These can be any class at any of our locations
ASSISTANCE
Select two different teachers with whom you would like to assist from the list of lead instructors of the training.
GRADUATION GROUP CLASS AND CEREMONY!
Invite your friends and family to your graduation for a yoga class followed by a graduation ceremony and party!

Co-teach a group class with your fellow trainees to your invited community. You will have ample time to prepare for this together as a group. Each trainee is expected to teach an equal amount of the class.
WHAT HAPPENS IF I MISS A SESSION?
We have built an extra 8 hours of training into our schedule to allow students to complete their full 200 hours of instruction. In the event of missed training sessions, additional written assignments will be given and presented on or before April 14. If more than one weekend day of training is missed, the student must then create a workshop/presentation to be shown to the other trainees and trainers on the missed material to be presented on our contingency weekend (April 20-21). Students must contact the Lead Trainer before the weekend which they will be missing. All missed hours must be made up for certification. 
WILL I BE ELIGIBLE TO BECOME A YOGA INSTRUCTOR AT MESA RIM UPON GRADUATION?
All Mesa Rim YTT Graduates are invited to apply for any open Yoga Instruction positions at Mesa Rim.
HAVE QUESTIONS? WE HAVE ANSWERS!
Didn't find what you're looking for? Email kim@mesarim.com and we'll get back to you soon.