GO YOGA
Mesa Rim Yoga Studios offer a wide variety of yoga styles for all levels, from traditional to modern practices.
Our instructors bring vast experience, knowledge, and passion for the practice to each and every class they teach. And there's something for everyone. From low-intensity, gentle and restorative options to 60-minute power hour classes designed to challenge your strength and endurance, there's a class for everyone every day.
We also provide mats, blocks, and blankets at no additional cost so all you need to bring is some motivation and maybe a towel. You are welcome to bring your own mat as well.
When you arrive to the gym, simply tell the friendly front desker checking you in that you'd like to take the next class and they'll give you a token to secure your spot.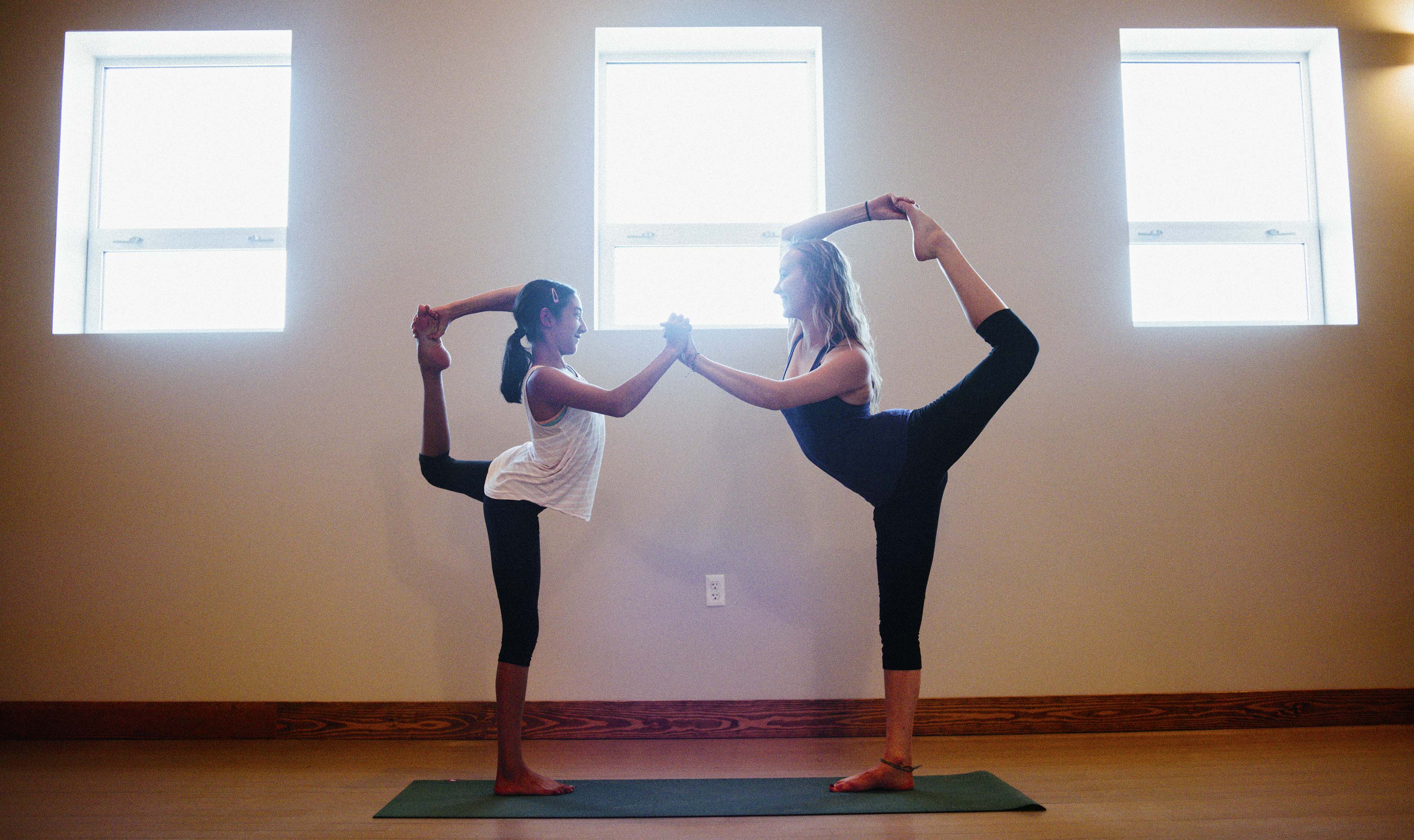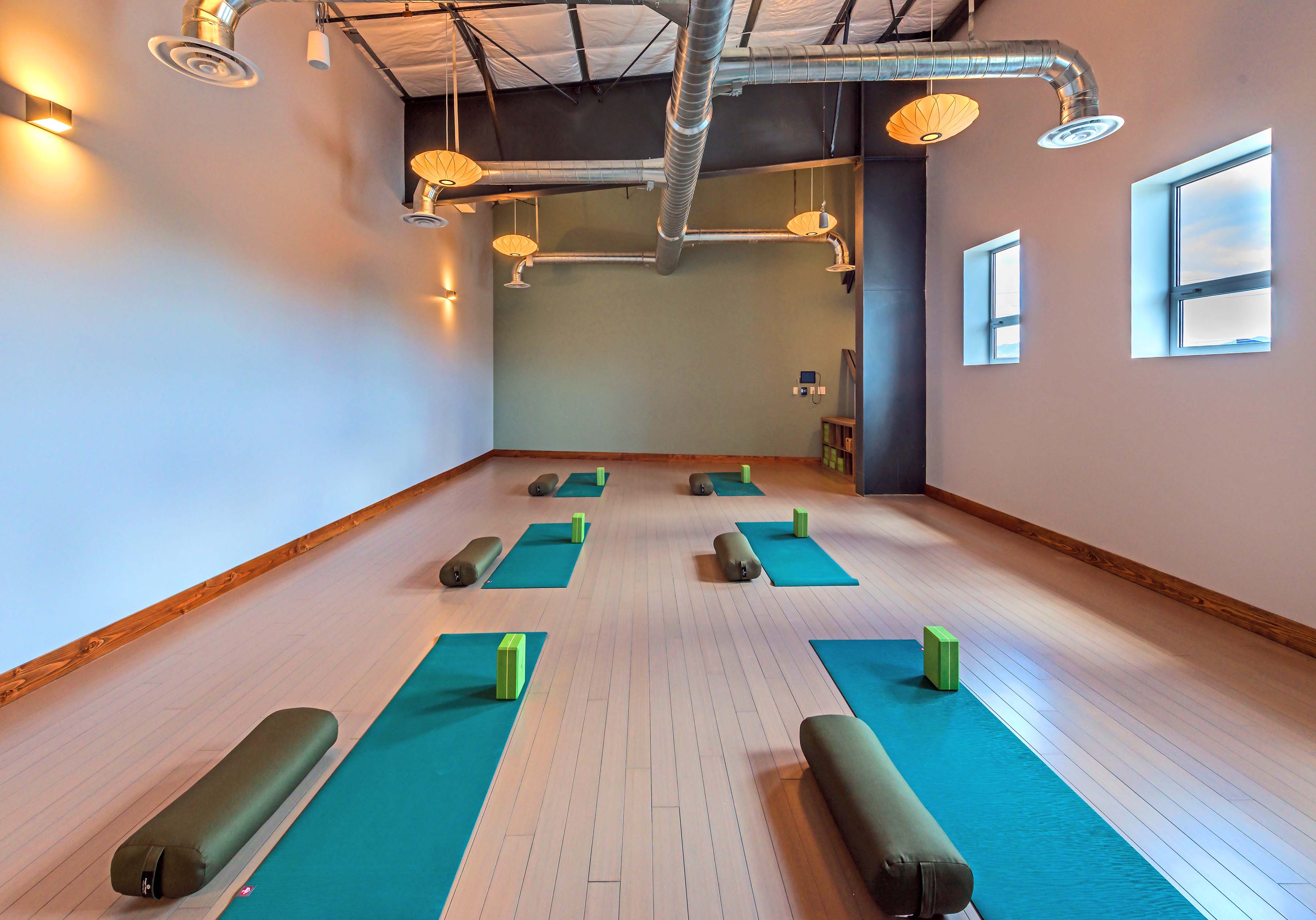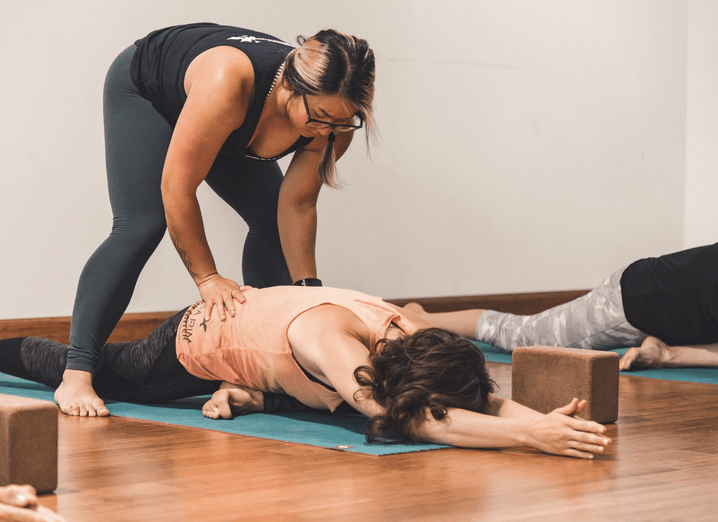 FREQUENTLY ASKED QUESTIONS
What should I wear?
Choose athletic clothing that is comfortable and allows freedom of movement but is not too baggy.
What equipment do I need?
Mesa Rim's yoga studios offer yoga mats, blocks, straps, bolsters and blankets for anyone to use for no additional cost. You are encouraged to bring your own mat and towel.
Do I need prior yoga experience?
Absolutely not! All of our offerings are built for every body and our instructors make their classes accessible to everyone, regardless of the level of challenge the class provides.
Take a peek at the description of the class you're interested in attending to ensure you know the level of challenge offered, and be sure to tell your instructor before class that you are new to yoga.  
In addition, there are many ways to modify poses to address your specific needs and all of our yoga instructors are well equipped to give you alternatives, especially if you ask for them! Our instructors are always happy to give you some extra help and ensure you have a great experience on your mat. Also, we recommend checking out one of our Yoga Basics Community Classes as a great way to learn the basics and prepare for our other scheduled classes.
I'm not very flexible. Can I still do yoga?
Of course! Yoga is for everyone and everyone's body moves differently, so everyone's yoga practice will look a little different. Our instructors are well equipped to help you find your most beneficial version of any pose, and will demonstrate the use of props to create best alignment.
Everyone is welcome in our classes whether you can put your hands flat on the floor in a forward fold or whether your toes seem impossibly out of reach. There's no requirement to turn your body into a pretzel! The movement, breath, and mindfulness of yoga practice benefits everyone, regardless of flexibility.
What is proper yoga studio etiquette?
Leave your phone and any other distracting items in a locker or cubby outside the studio.

Shoes are not permitted on the yoga floor – kick your shoes off before entering (socks are okay if you like, though it's best to practice in bare feet).

Arrive a bit early for class to give yourself enough time to set up your space. If you need to leave yoga class early, let your instructor know before the class begins; leaving class early can be distracting to your fellow yogis.

Yoga mat spray and small towels are provided in the prop room. Spray and wipe off your mat after class, even if you didn't sweat on it. You can hang your mat on the designated racks after cleaning.

Some of our classes get pretty full. Be mindful of where you place your mat and props to give others space as well. We're in this together!
What are the benefits of yoga for climbers?
Yoga and climbing are a perfect combination. Physically, yoga practice increases strength, flexibility, functional range of motion, body awareness, and balance. It can help prevent injury and provides balancing counter actions to the primary movements involved in climbing. The benefits of the breathing exercises and mental focus involved in yoga are even more notable.
Yoga teaches us to breathe steadily and evenly and to move with our breath, which is essential for efficient climbing. Most importantly, yoga lets us practice being completely engaged in the present moment: immersed in our experience while also aware of how we're reacting to that experience. Our climbing experience is dramatically affected by our mental state, and yoga helps us find the mental state that supports climbing success.
Have more questions? We have answers!
Still have questions? Send us a
note
and we'll find the answer for you.