By Abbie Schepps
On August 26, I had the opportunity to go to Tuolumne Meadows to volunteer to do trail work with my coworkers at Mesa Rim Climbing and Fitness in Reno, NV. As part of the trip, we got to meet our Mesa Rim staff friends from San Diego who also helped us do some of the trail volunteer work.
Our journey began and we started the drive to Tuolumne from Reno. When we got there, we set up our tents and got ready for the day ahead. Christopher, Julie and I decided to go on a hike since it was a beautiful day outside.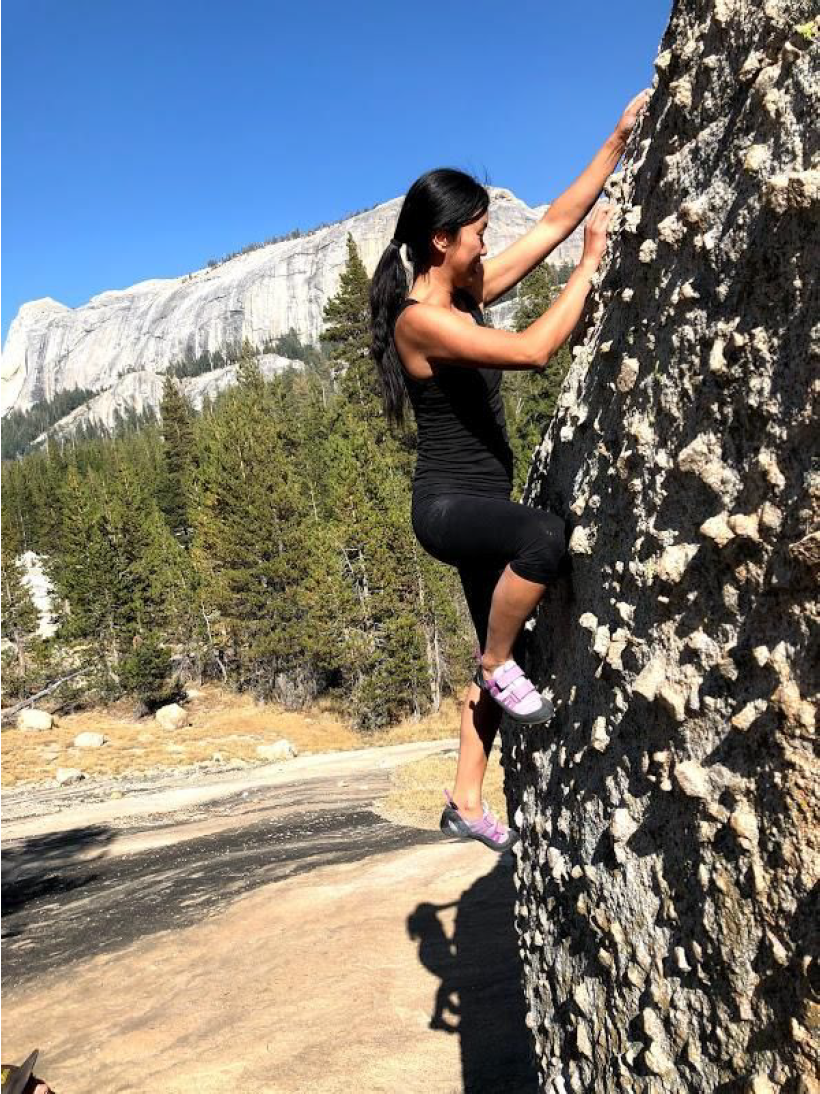 We set out on our hike and about halfway in, we took off our shoes, venturing on my first barefoot hike. It felt so good to connect with the earth on such an organic level. Some of our San Diego friends recommended that we go to the puppy boulders, so we headed there with them for the remainder of the day. This was my first time bouldering outside! It was difficult to apply my indoor climbing skills to the outdoors, and everything felt just a little bit more slippery and confusing than it does indoors. After a while, I got the hang of it and was able to trust myself on the beautiful granite. The best part of the puppy boulders was the river that flowed next to us as we bouldered. There were huge rocks that we could lay on while we bathed in the sun as we took a break from bouldering.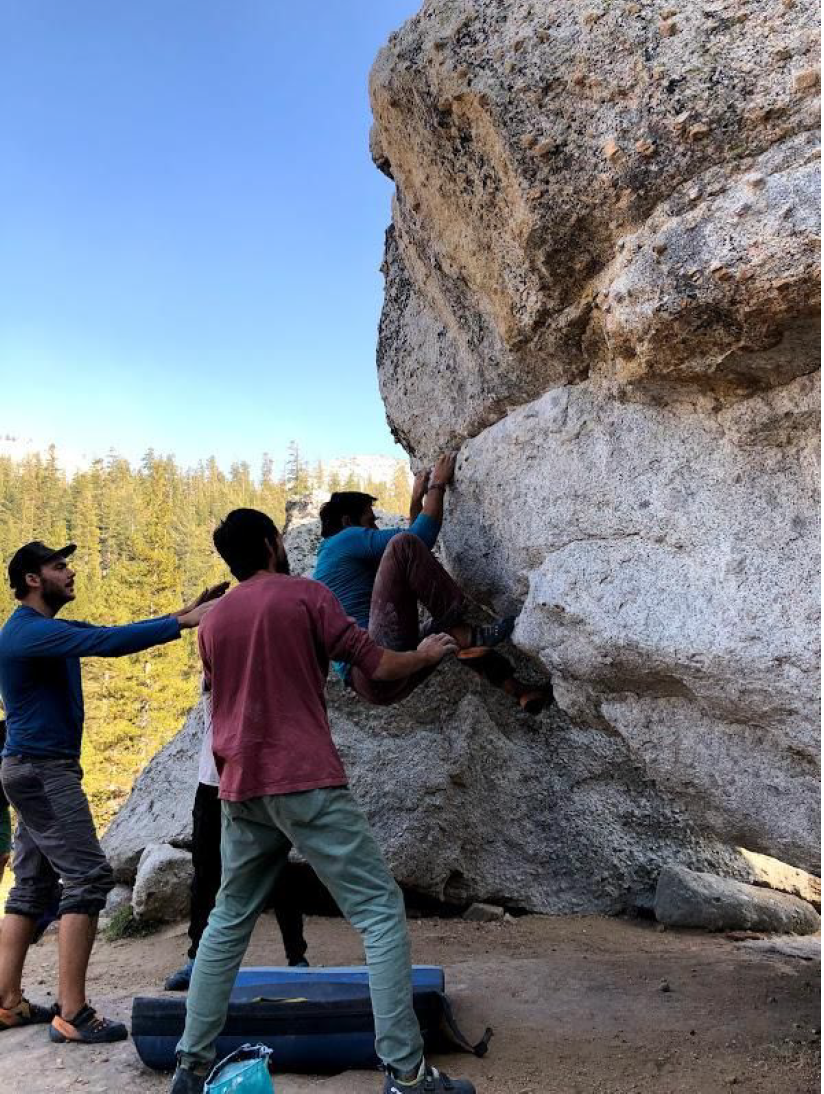 The next day, we woke up early and headed out for our volunteer day on the trails. After getting geared up, we set out to start working on the trails. Our job was to break down the rock in order to make a specific climbing trail cleaner and more easy to follow. We also worked on cutting tree trunks in order to move them to allow easier access to the climbing routes. Everything we did was such hard work, and I truly have such a deeper appreciation for the hard work that trail-workers do.
I learned a lot from this experience and had such a blast learning more about Tuolumne Meadows and how much work goes into maintaining the beauty of this National Park. I will always be grateful for the nature that we have right in our backyard, and I won't ever forget my first time bouldering outside. Thank you for such an amazing experience, Mesa Rim!