THERE ARE PLENTY OF INCREDIBLE RIDES WITH WORLD-FAMOUS VIEWS IN OUR BACKYARD.
We're fortunate to live in a veritable outdoor playground with all kinds of easily accessible fresh-air activities. In honor of our Biketober Challenge, which encourages you to strap on your helmet and boost planet-friendly bike mileage all month long, we've put together a list of some of the most satisfying and remarkable nearby bike rides.
1.

Tahoe-Pyramid Bikeway

– Downtown Reno to Mayberry
–
10.6 Miles R/T
(Mostly Flat)
Really any part of this bike path that runs from Lake Tahoe down to Pyramid Lake will be enjoyable, but lucky for us some of the best paved portions are right here in Reno! Start near Wingfield and ride west, past Idlewild Park, and down to Mayberry Park. This ride will take you down the gorgeous tree lined Riverside Drive, along the Truckee River. A protected bike path flirts with normal roads to get you into an open dessert field just south of the river, before dumping into Mayberry Park. It is a perfect ride for a picnic, and just about anyone of any fitness level and with any style of bicycle can accomplish.
2.
 

McCarran Blvd Loop

–
24 Miles
(Hilly with 1,000 ft. of Elevation Gain)
This is largely a fitness ride. The shoulder is very large and comfortable, and riding up the hills west of Reno gives you some great views of the city and surrounding basin. Early morning on a Sunday is the best time to go out, before the loop is crazy crowded with traffic. Not the best ride if uncomfortable or unfamiliar riding with fast moving traffic.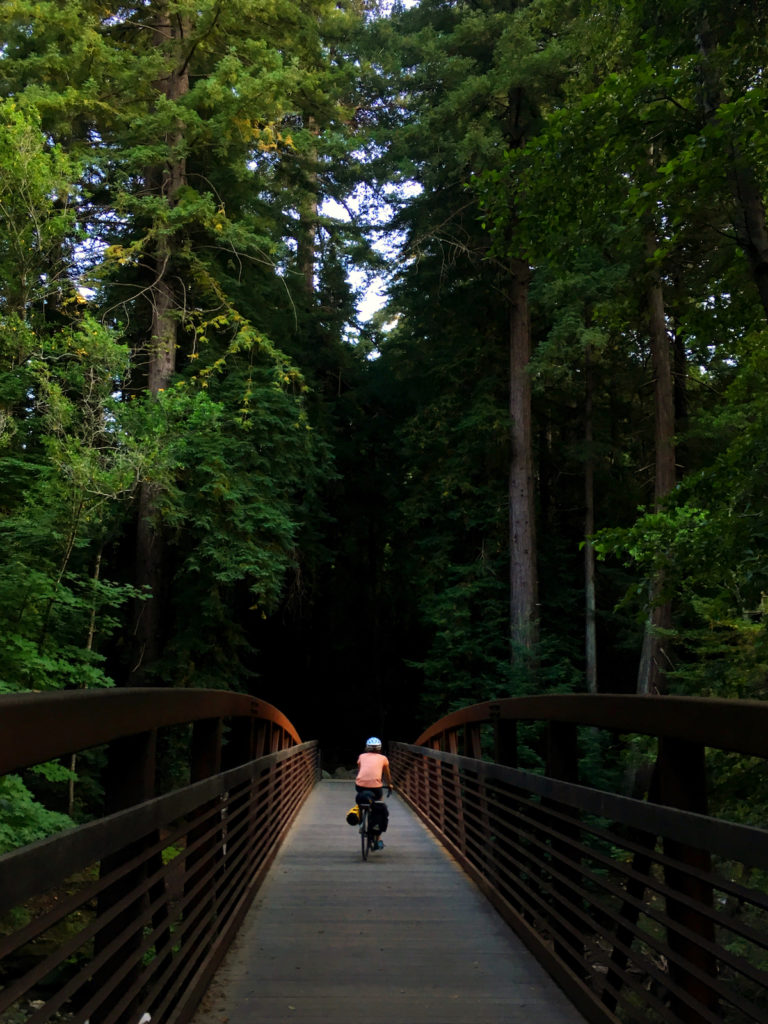 3.
Tahoe-Pyramid Bikeway – Squaw to Tahoe City
10.6 Miles R/T
(Mostly Flat)
I just rode this section for the first time while doing a Century Ride around Tahoe starting in Truckee, and it is far away one of the best paved bike paths I have ever been on! The path meanders with the Truckee River and keeps you well away from the 89. Early morning riders will glory at the mist rising off the river in the soft pre-dawn light, and those who sleep in will benefit from being able to hop in the river at many spots along the path on a hot day. I can imagine it is very crowded in Summer, so if you want to ride fast, Fall is your best bet before the snow comes. Bathrooms and bike tool stations are spaced out along the section for your convenience.
4.
Geiger Grade – Church off 341 to Virginia City
–
15.2 Miles R/T
(Mountainous with 2,000 + ft. of Elevation Gain)
Though I love climbing more than anything (on rock as well as in the saddle), I have yet to do this ride. I know that its popularity and renown in the community is such that to omit it from the list would feel wrong. If you like going uphill or just love a good challenge, this ride is for you. It gains some good elevation at a relatively gentle gradient, and you are rewarded with great views of Reno. It terminates at the historic town of Virginia City where you can feast on some well earned calories before crushing the descent back to the car. 
5. Mt. Rose Highway – Galena Creek Visitor Center to Mt. Rose Summit – 17 Miles R/T
(Mountainous with 2,700 ft. of Elevation Gain) 
I can hardly think of better cycling right on Reno's doorstep. I have done this ride starting in Reno and ending in Incline, which adds some mileage and an extra 2,000 ft. of elevation gain, but for someone a little less crazy, starting at Galena Creek is perfect. I found most motorists to be very respectful, and there are not too many hairpin or blind bends to get strung out on. If possible do it early on a midweek summer or fall morning to avoid heavy traffic going to the lake. This one is for pure glory, and though being in the pines is beautiful, the pain in your legs is what you will be thinking about most of the time. Beware of strong headwinds coming down the mountain! I imagine the descent is thrilling on this side as well as the western slope, but use caution as speeds can get into an excess of 40 mph.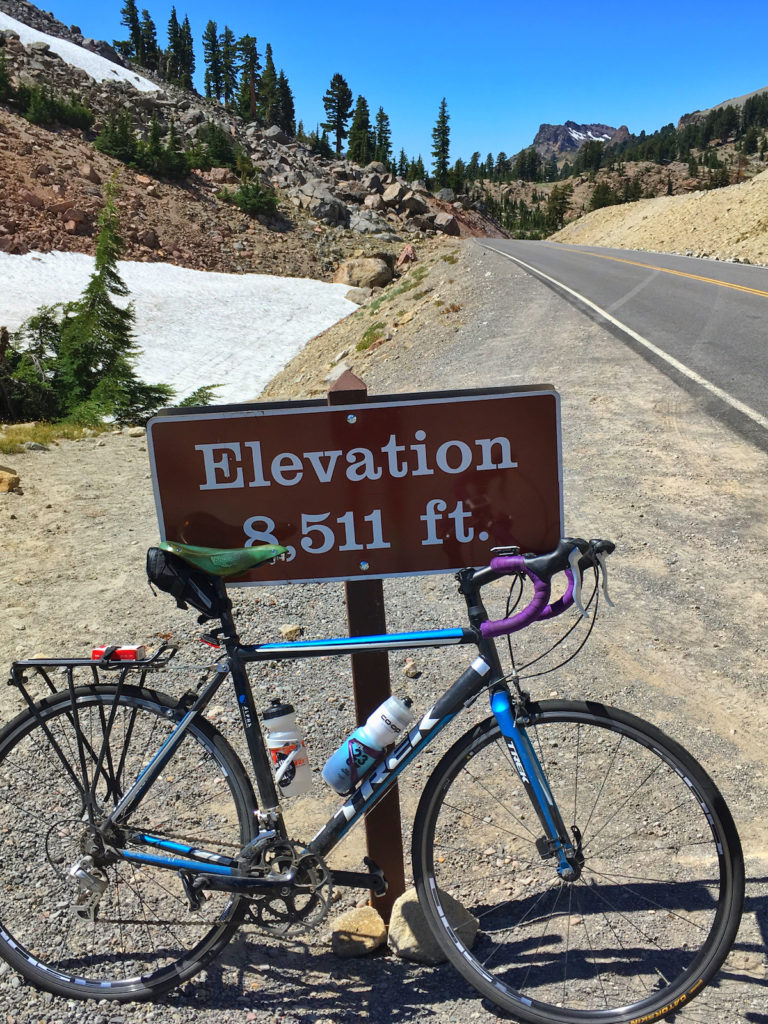 7.
Donner Pass Road – Donner Lake to Donner Summit
–
14 Miles R/T
I know what you are thinking, more biking uphill right? Well yeah, because we are climbers and we cannot help but find challenges in all we do in life. This ride is great. It's short, sweet, and punchy, so you can push hard up the switchbacks. On a weekend you can be guaranteed to have a horde of fellow cyclists panting and sucking down alpine air right alongside you, which is good for keeping motorists alert. The downhill reward is spectacular after turning around by the Summit Haus, and nothing beats ripping across that bridge with the lake and the mountains tumbling into the basin below. It never hurts to take the other end of the lake around on the way back to the car, or to stop by the Little Truckee Ice Creamery for an affogato after the ride.
There is no better way to see all of Tahoe than on bike in my opinion. I have ridden the lake loop twice now, once on its own, and once starting from Donner Lake for an epic Century Ride. Start anywhere you want essentially, but I would recommend starting in Tahoe City and going clockwise, so you are always closest to the lakeshore. Additionally, beginning here means you get the worst section of road out of the way first, which is from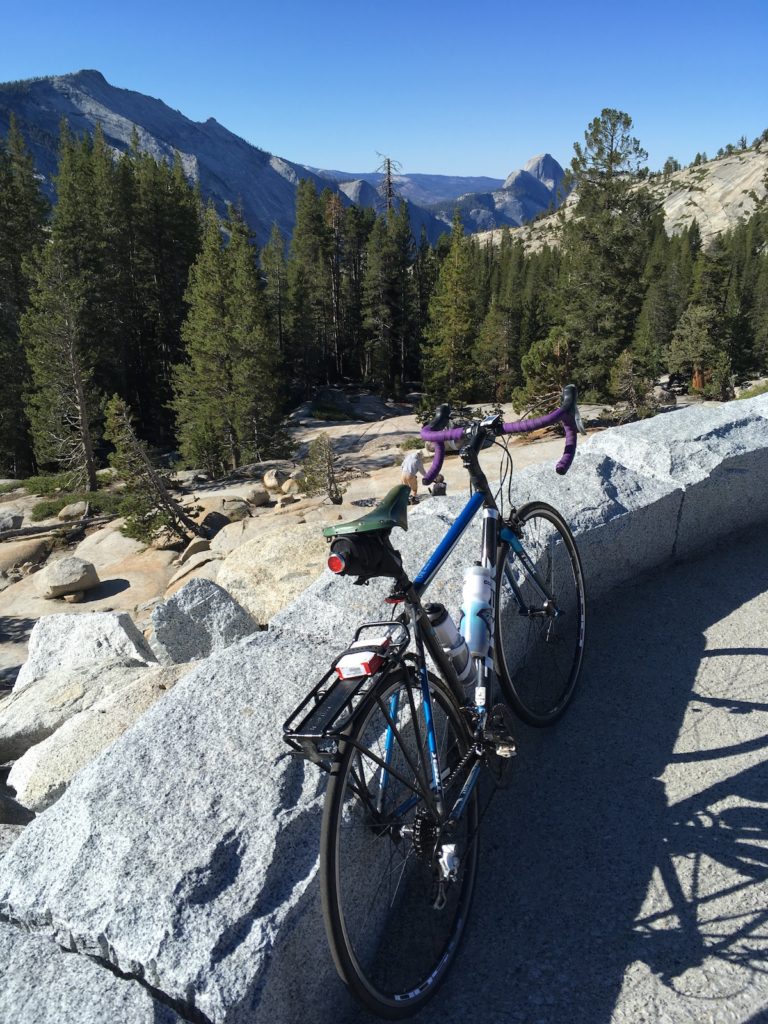 there to Incline. After that, things open up a bit more, and the eastern stretch of highway takes you on some gentle gradients, through dense forest, past meadows, and then down onto the 50 where two lanes become the norm till South Lake so you can hog the right one to yourself. Stop in South Lake for a bite and some rehydration, and keep cruising the beautiful 10 miles of protected bike path till you are dumped out back onto the road. Emerald Bay is the scariest part for most people by far, but in my opinion is the safest section since most cars have to hit the turns at 10mph. It is also perhaps the most beautiful section of the entire ride, so do your best to enjoy the view while sweating for it. After this you have rolling hills and flats all the way back to Tahoe City, with another long stretch of protected bike path through the trees and towns along the West Shore. Truly a must do ride, and a perfect set up for a beginner bike tour because DL Bliss has a hiker/biker site!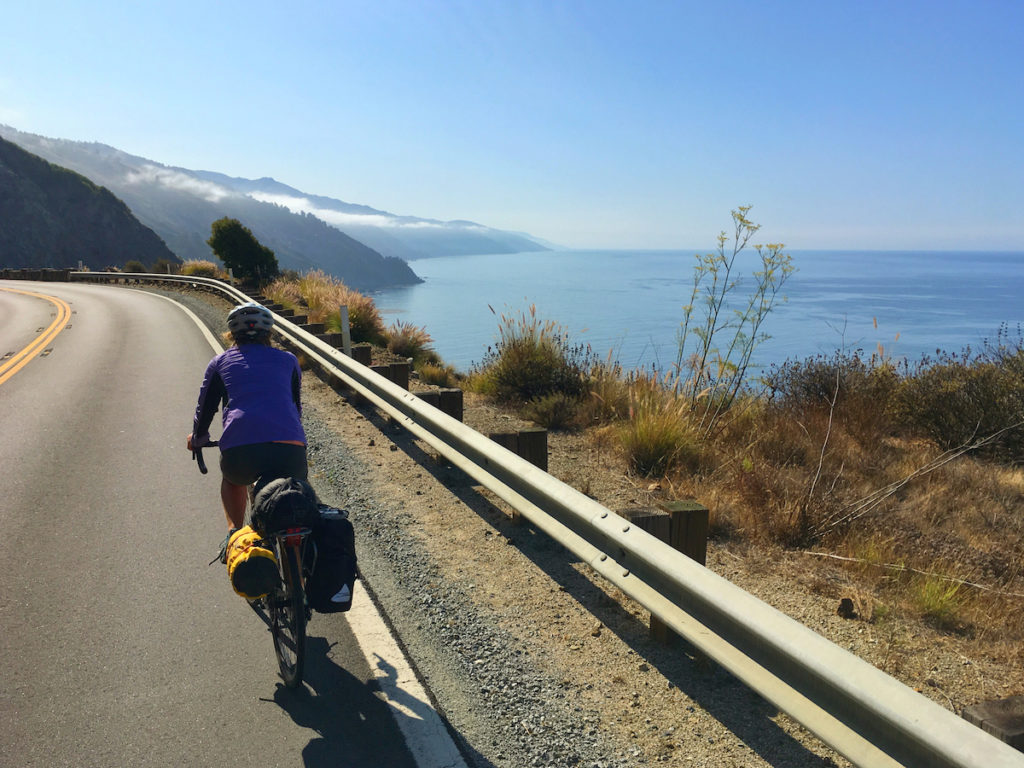 6.
Lake Tahoe East Shore – Incline to Sand Harbor
–
6 Miles R/T
What could be more beautiful than a brand new bike path that skirts the East Shore of Lake Tahoe? Pretty much nothing (unless it circumvented the entire lake). This truly must be in the running for best built and most gorgeous bike path in the world. It starts in the trees and moves above the road until dipping under a bridge and pulling you next to the pristine, sapphire and emerald layered waters of Tahoe. There are bike tool stations, pumps, bathroom, bike racks and plenty of lovely spots to stop along the way and soak it all in. Another perk is that if you bike into Sand Harbor, it is only $2 vs. the normal $10 per car!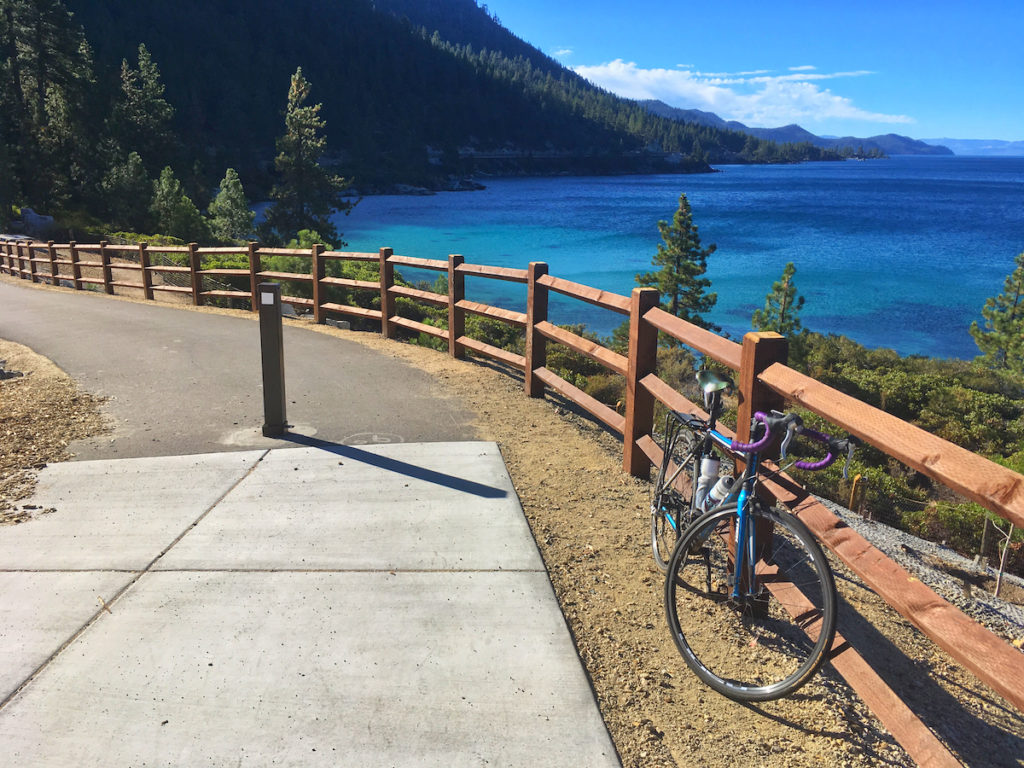 9.
Lassen National Park –
Kohm Yah-mah-nee Visitor Center
to Manzanita Lake
–
56 Miles R/T
(Mountainous with 5,600 ft. of Elevation Gain)
This ride is definitely out of our local region, but Lassen is only a 2:30 minute drive away, and is one of the least visited of the National Parks. It has been likened to a little Yosemite, in terms of the high country. Everything is smaller in scale but nonetheless beautiful. Like most National Parks there is just one, two lane road, which invariably winds its way past peaks and alpine lakes and jeffrey pines. The tarmac is perfect, the air is thin and crisp, and the road is pretty much never flat. If you have yet to go to Lassen please do, and biking through it is perhaps the best way to see it, which goes for any National Park in my humble opinion.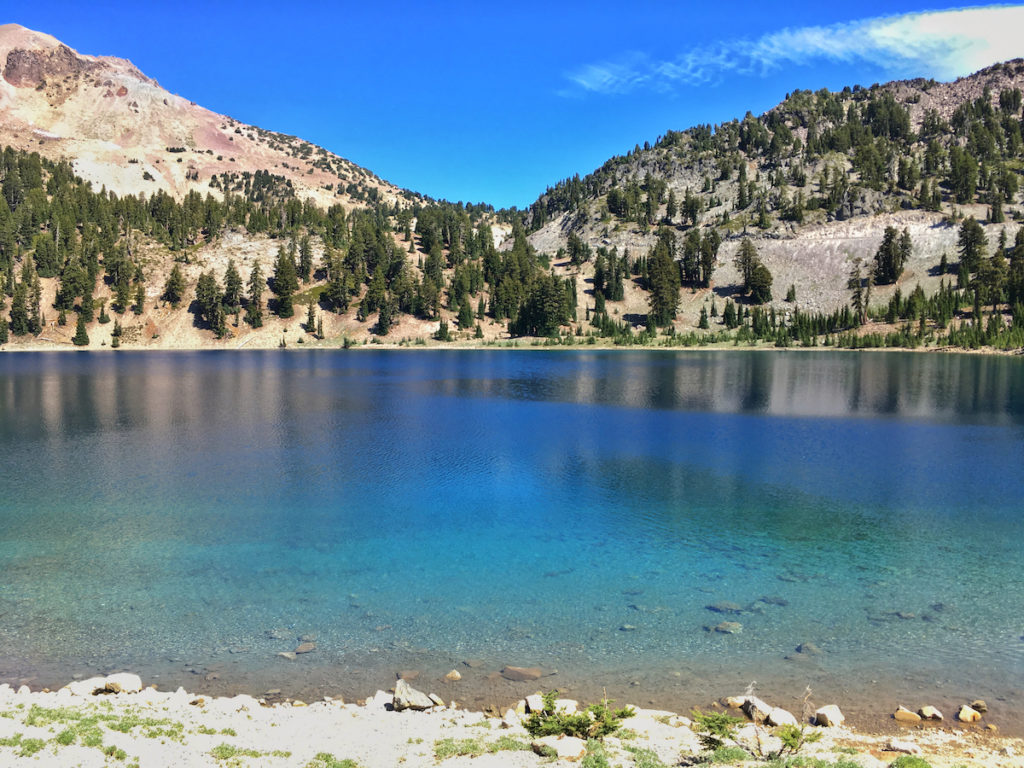 10. Yosemite National Park – Tuolumne Meadows to Crane Flat
–
76 Miles R/T
(Mountainous with 7,000 ft. of Elevation Gain) 
If sucking on alpine air while going uphill for endless miles is your thing, then riding in the Yosemite high country is for you. I love riding in National Parks because the roads are typically expertly maintained and debris-free, motorists are usually more conscientious of speeds, and the scenery is of course world class. With the traffic congestion becoming such an issue in Yosemite it feels really good to bike through, and to not be contributing so directly to the problem. I finally feel like I have earned the views now, even though I have been up there dozens of times. Nothing beats the sweeping downhill switchbacks, endless alpine vistas, and having a trail of cars waiting patiently behind you while fighting for every pedal stroke to inch your way up the altimeter. All of Yosemite is worthy of ditching the car and getting in the saddle. The Valley Loop is an easy 15 miles, and I recommend putting the effort into biking up to Tunnel View. Riding to Glacier Point would be fantastic as well and is next on my list. Going mid week and off season is almost a must for these rides in particular.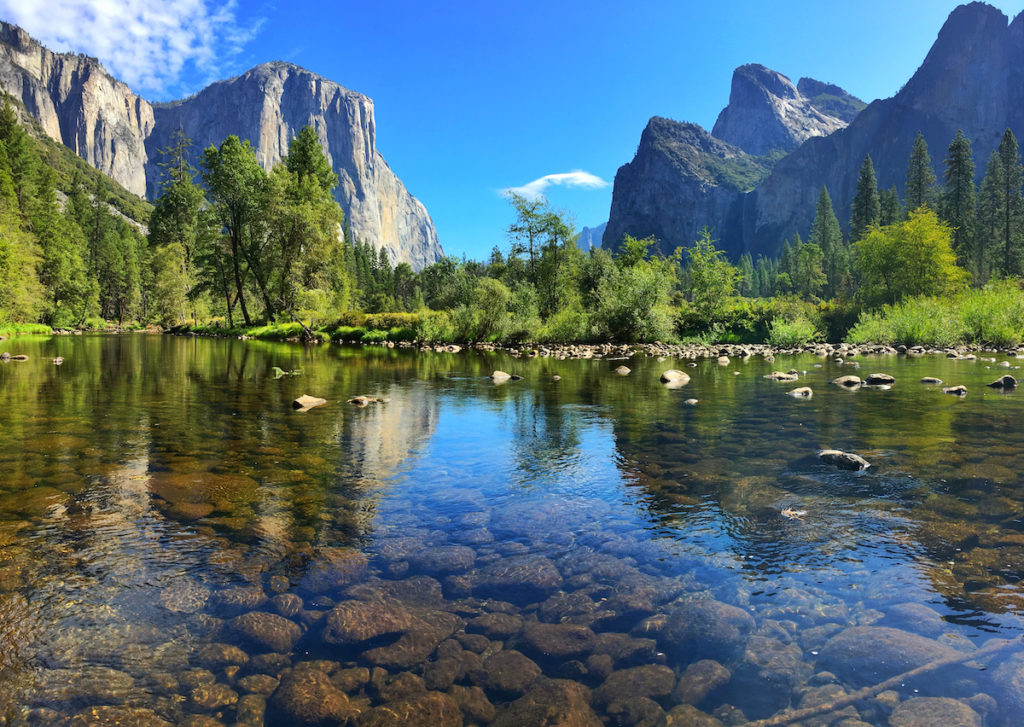 This list is obviously not exhaustive, and most of these are rides I have personally completed or heard the most about. I hope to compile a list of the best MTB rides in the area as well from folks who ride the dirt and not the tarmac like me. Happy riding, be safe, and always wear your helmet!