Wanna know what it's like to run 100 miles? So do I. I tried, and called it quits at 70 miles. Here's my race report on all those details and a little more.
Starting line:
The Mountain Lakes 100 started at 8:00 AM. The group of 167 runners left the Olallie Lake campground and began a partial circumnavigation around Olallie Lake and Monon Lake. After a short 300 foot climb I was greeted to the first aid station at mile 4. 
Elapsed time: 1:04:10 (hours, minutes, seconds), 9:04 AM.
After a quick stop at the first aid station to remove some excess clothing and eat some potato chips, it was back onto the trail. The trail weaved around Horseshoe Lake and connected with the Pacific Crest Trail (PCT). After 300 feet of climbing and views of View Lake, I was greeted to a 6 mile downhill with 2,000 feet of elevation loss. At mile 12.7 I arrived at aid station number 2.
Elapsed time: 3:01:01, 11:01 AM.
After snacking at aid station 2 I was met with to a 1,800 foot climb, beautiful meadows, and what seemed like dozens of mountain lakes. This long ascent was a highlight of my race. I passed 15 runners in that section and felt confident that my training was paying off. One of the meadows gave me a surprise view of Mt. Jefferson. I got a selfie with some new friends (pictured) and made my way to the mile 21 aid station.
Elapsed time: 5:31:08, 1:31 PM.
I only spent a minute or two at the mile 21 aid station before setting off. This section of the trail was flatter and much faster. I made a nice friend from Armenia and we spent the next few miles chatting and making our way around Monon Lake and finishing the circumnavigation of Olallie Lake. The aid station at mile 26 was a welcome site, and a tough stop because this was also the start/finish line. It's always tough knowing you're at the finish and now you have to get back on the course. Seeing Shannah was super motivating and she had made my favorite running snack, a cheese quesadilla. I know a quesadilla may not sound like a good idea for a run but they really hit the spot, and I can shove it in my pocket for later. I was feeling completely fresh and excited to get back on the course when I left the fourth aid station.
Elapsed time: 6:52:53, 2:52 PM.
After leaving aid station 4, at mile 26, I ran through a rolling, runnable section for the next four miles. It felt awesome for aid station 5 to only be four miles away. Aid station 5 was like a party! There was tons of people cheering, I got to see Shannah again, and eat another quesadilla! Only stayed here for a few minutes, I was excited to get back on the trail and continue making progress.
Elapsed time: 7:49:42, 3:49 PM.
Getting back on the trail I was greeted to some short steep climbs, and my first signs of fatigue. I hit a section of the trail that was a gradual three-mile drop, and I was running slower than I would have liked for a downhill section. I stuck with a group and used their pace to pace myself and give myself confidence that I was moving quickly enough. We enjoyed 9 miles on the PCT and arrived at the 6th aid station at mile 39. Our group spent around 10 minutes here eating, changing socks, and getting out gear to prepare for the darkness. 
Elapsed time: 10:16:42, 6:16 PM.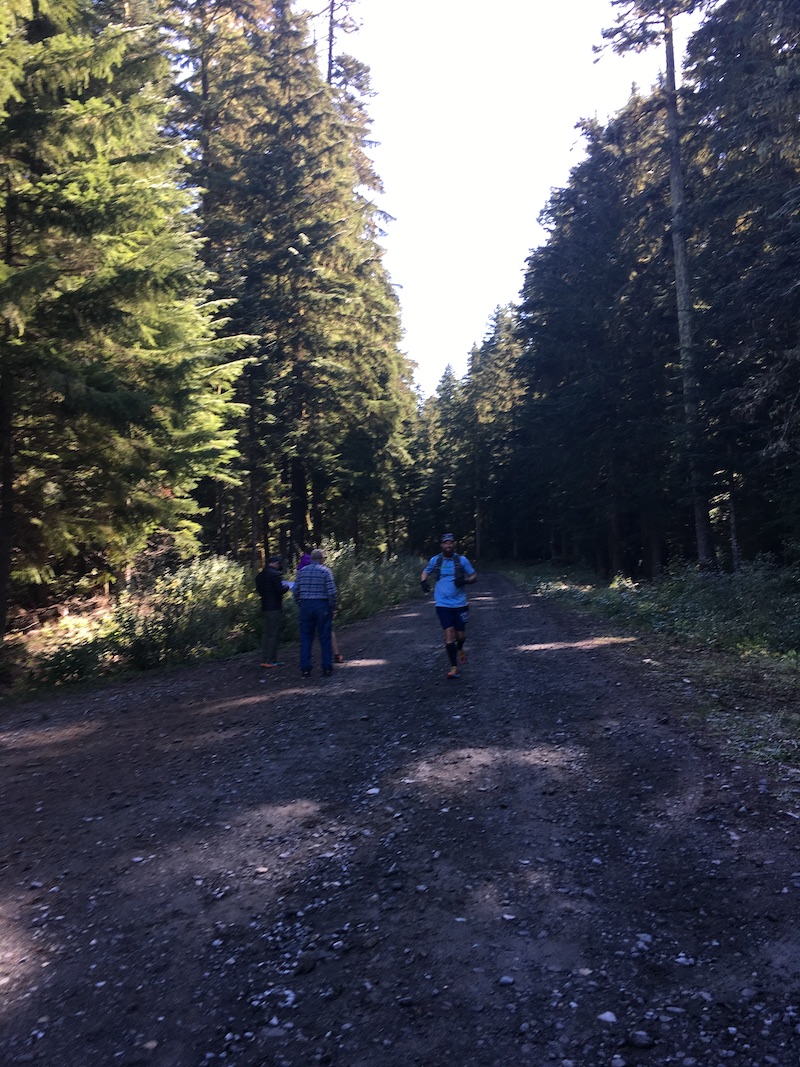 Upon leaving this aid station I had a resurgence in energy and was able to start pushing my pace again. The group kept a steady pace as the sun began to set. I'm not the fastest night runner as I tend to err on the conservative side to avoid injury, and avoid getting lost. After dropping 600 feet the group made our way to aid station number 7 at mile 45. This aid station was also a big party with holiday lights and loud music. We only spent a few minutes here before leaving.
Elapsed time: 12:10:54, 8:10 PM.
Heading out the group immediately met a short speedy downhill, and then a 1,000 foot climb. I ended up doing the climb alone, and this was a tough section. I was experiencing mental fatigue, and not seeing anyone else for a few miles took a toll on my morale. I eventually summited the climb and made my way to aid station number 8 at mile 50. Let me tell you something important about aid station 8, one word: pierogies! I relaxed with the aid station volunteers and ate some pierogies that were cooked in bacon grease. Pretty sure at that moment, that was the best tasting meal I'd ever had. 
Elapsed time: 13:42:17, 9:42 PM.
While I was stuffing my face with pierogies my group caught me. It felt good to see some familiar faces and share stories of the big hill everyone just completed. I left mile 50 feeling excited and nervous because I was entering new territory. The longest race I had previously done was 50 miles, and now I was facing an additional 50 miles! The nervousness subsided as I got back on the trail and began facing the challenging, rolling hills for the next 5 miles. This is also where I began seeing runners heading in the opposite direction! I was energized by the thought of turning around and made good time heading into aid station 9 at mile 55.
Mile 55 was a large aid station full of people, food, and Shannah was there! It was great to see my favorite person after a long day. She fed me more pierogies, warm broth, and sweets. I was feeling good about my pace because I was two hours ahead of the cutoff, but my mind was beginning to slip again because I was getting cold. I don't think I even realized how cold I had gotten until I sat down and ate some warm food. Before heading back out I put on some warmer clothes, Shannah gave me a pep talk, and I headed back into the forest.
Elapsed time: 15:02:42, 11:02 PM.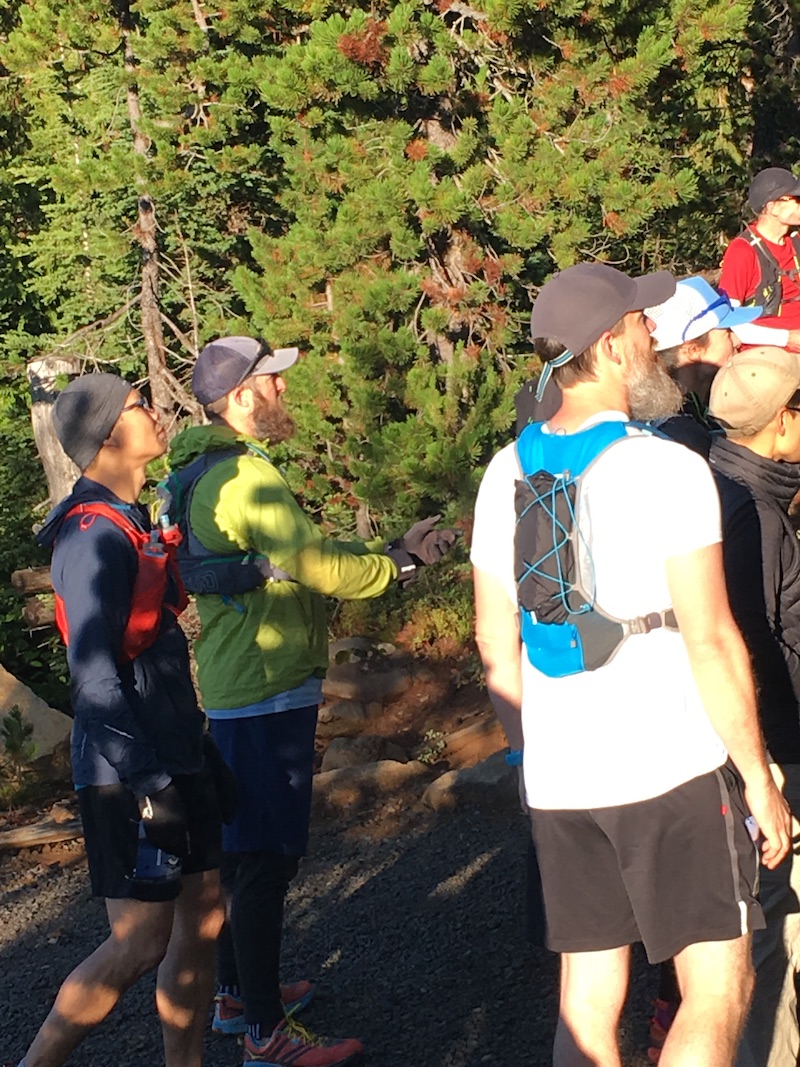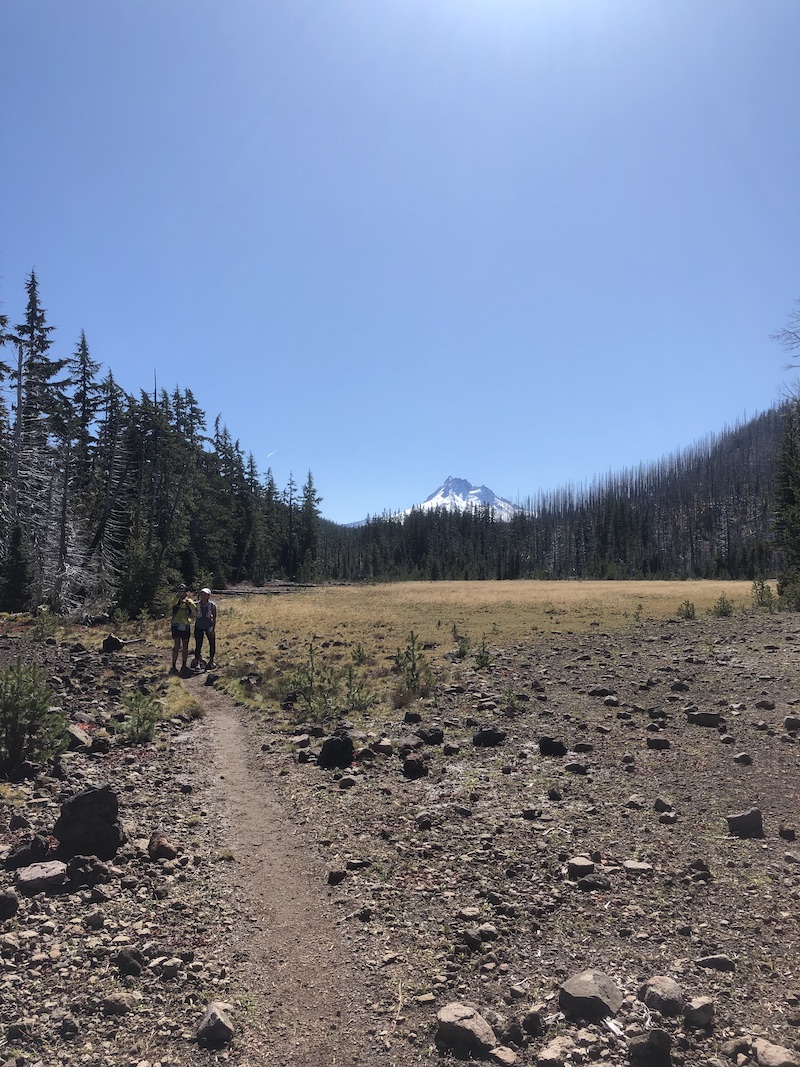 Warm clothing and plenty of calories gave me a bunch of stoke through the next 3 miles. I was running again and feeling positive about my caloric intake. Then at mile 58, on a gradual uphill, my legs decided they were done running. Until this point I was able to run/walk and maintain a steady pace. Now, I was reduced to walking. I couldn't will my legs to move any faster so I focused on power-walking and kept my focus on making it to the next aid station. I walked into the next aid station at mile 60 and was greeted with smiling faces and more warm broth. I spent about 10 minutes chatting with the volunteers and trying to summon some running from my tired legs.
Elapsed time: 17:11:42, 1:11 AM.
When I left the mile 60 aid station my goal was to keep a positive attitude, make it through the low point with my legs, and start running again when I was feeling it. Well, most of those things didn't happen on this section of the trail. I was passed by a lot of runners that I had seen or previously passed. There was some solidarity in our suffering, but it was hard for me to know that I was rapidly losing speed, and I feared I was fighting cutoffs. I continued to power-walk and made my way into aid station 15 at mile 66. After eating a grilled cheese sandwich and enjoying a large glass of Coke I was checked out by the medic. Although I was moving slowly, they cleared me, and encouraged me, to get back on the trail.
Elapsed time: 19:24:00, 3:24 AM.
The next four miles weren't challenging– lightly rolling hills with some small technical sections. I came to the realization during this section though that I was done. My legs were not regaining the ability to run, and my pace was too slow. The idea of being off of the trail felt amazing, and that's how I knew it was time to call it quits. When I arrived at mile 70 I felt a ton of relief. I sat down with Shannah and alerted the volunteers that I was dropping out. Turns out  I was only 6 minutes ahead of the cutoff. It was shocking to find out that I went from being 2 hours ahead, to being 6 minutes ahead of the cutoff. I was relieved to be done and was proud of the effort I was able to give. I finished my race with my head high, without a finishing medal, and more motivated to try again.
Total time: 20:47:40, 4:47 AM.
Huge thanks to all of the coordinators and volunteers that make these events possible. Biggest thanks to my biggest supporter, Shannah.