It's time to add Zion to your travel bucket list.
By Quentin Miller
Zion has always been one of those places that you hear incredible things about and just by the name alone one instinctively knows is a special place. With that being said it is also one of those places that without going and experiencing for yourself one will never really know what the park is all about and what it truly has to offer. Moral of the story: you MUST go.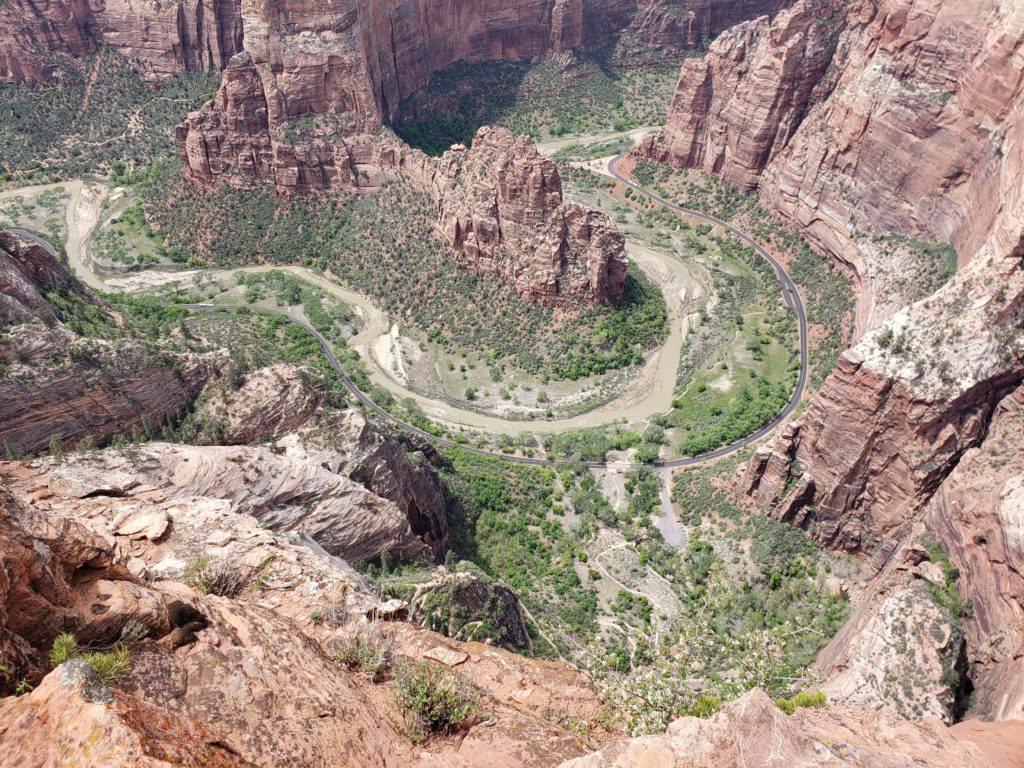 I am happy to say I had the opportunity to visit Zion National Park (4th most visited park in the US) the first weekend of May 2019 and what little (large national park) I saw definitely blew me away!
Location: Zion (South Western corner of Utah)
Drive Time: Approx. 8 hrs from San Diego
*Pro tip- Don't leave on a Sunday morning/afternoon as you will get stuck in Vegas traffic on the return and that is never a good move
Weather: It can really vary depending on time of year and can change quickly at times.  Be prepared and check weather reports.
Suggested days needed: 3-5 or eternity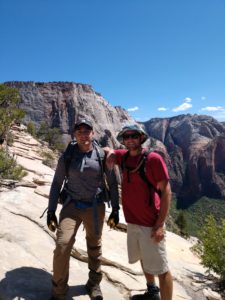 Back to the trip–My buddy invited me to join him on an outing organized by the Sierra Club- San Diego Chapter; they also offer Wilderness Basic Course (WBC) and lots of other awesome opportunities so definitely check them out.  
After quite the drive we spent our first night in a well-maintained campground just within the parks south entrance called "Watchman" which is right next to the visitor center and has tram access (For getting around the park with ease). Literally just across the river and outside the park entrance is the town of Springdale which has outfitting stores, hotels, a very convenient brewery with restaurant (Zion Canyon Brewing Company), and many other shops, etc. for any needs you might have.
We departed early next morning to begin our back-packing portion of the trip (2 nights, 3 days, 33+ total miles) in which we explored the East Mesa Rim section of the park.
Our two primary points of interests while in the back county were two overlook locations known as Deertrap & Cable Mountain. Both of which offered fantastic colorful views down into the deep valley (sheer drop offs) below that where honestly mind blowing and like nothing I have ever seen before.
I especially enjoyed Cable Mountain and its history. A cable system was created (1901) to transport lumber sourced from the top of the east rim some 2,000+ feet to the canyon floor below.  The whole process only took an impressive 2 minutes. Part of the structure still remains and really gives you an idea of the achievement such technology made especially back in those days. The other really wild thing about the view from Cable Mountain is that it looks down on "Angels Landing" which we had an absolute blast hiking the following day.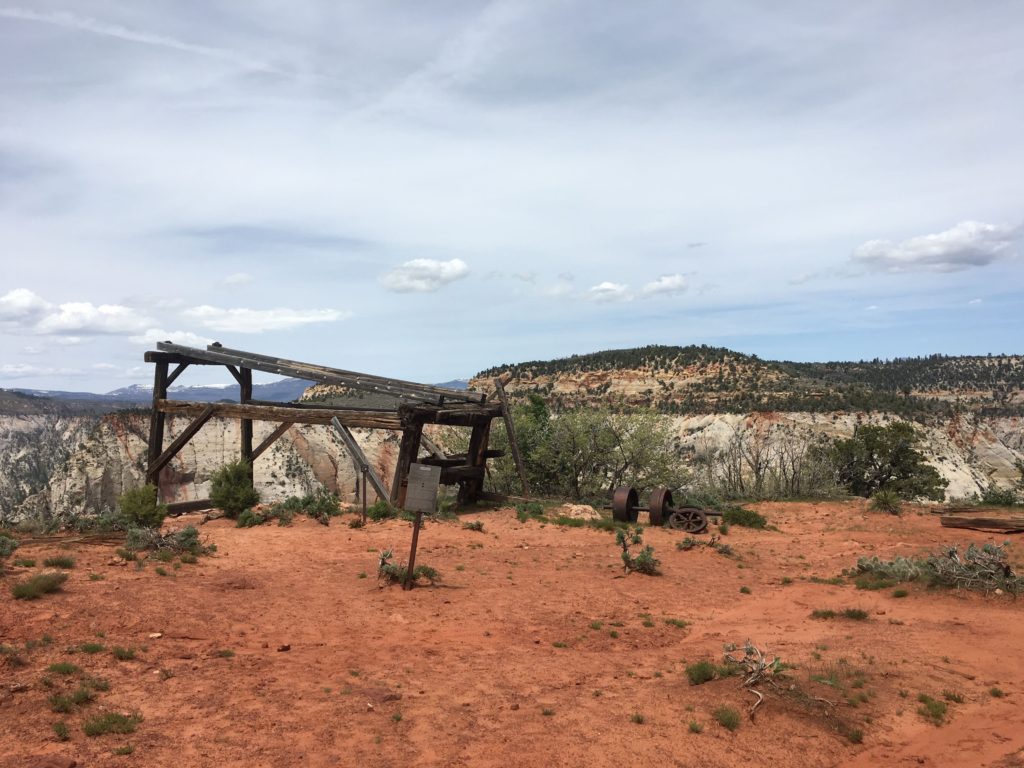 Angels Landing Hike: (5.4 miles, 1500 ft elevation gain, relativity strenuous, 3-5hrs) This is definitely a must see/ do experience and one of the top hikes I have ever been on. It is comprised of a series of switch backs which lead to a narrow ridgeline which continues to climb in elevation (sheer drop offs within minimal protection exist on both sides of this hike making it not recommend for anyone afraid of heights). Scrambling along the trails ridge and using the metal chains for support grants those who dare with world class views that definitely make the journey completely worth it.
Zion is an absolutely incredible and special place.
I definitely can't wait to go back for more adventure which will include canyoneering, rock climbing, river tubing, biking, hiking, and camping.       
Get out there and PLAY.